Creating a ticket with Revo Retail is most easy. You should simply add products in the active ticket and optionally assign it to a customer in order to have a history and track sales.
Add products to the active ticket. To do this, simply click on the requested products and they will automatically be added to the ticket.
Note: If the products have variants or you click on the icon , you will see the requested screen and can add them to the ticket from there.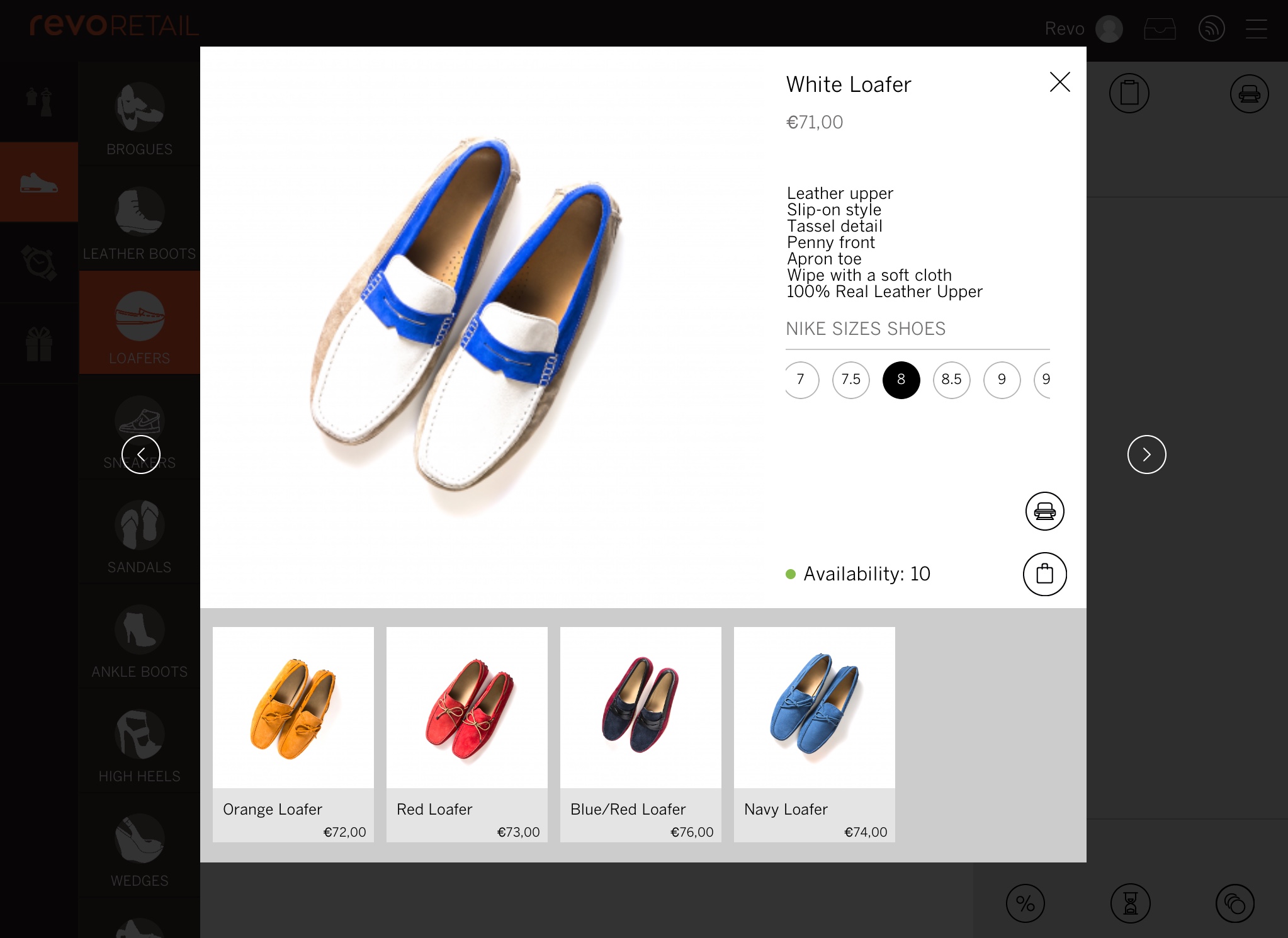 From the product information screen you can add to the ticket simply by clicking on the button.
Once you have added all the products to the ticket, select Irregular Customer to assign the customer to the ticket.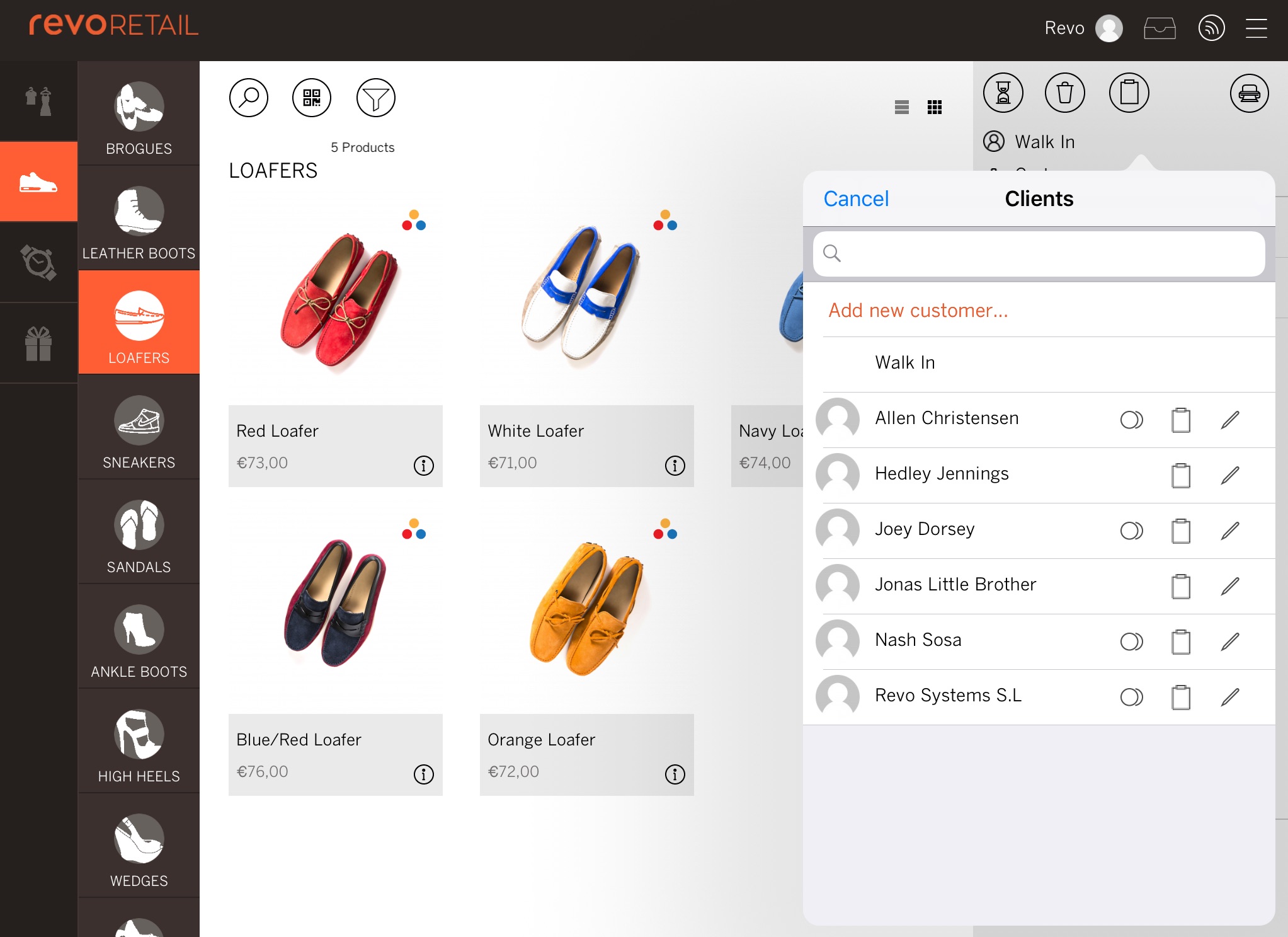 Note: You can select an existing customer from the list or create a new one through the button: New customer. Use Irregular Customer to avoid assigning the sale to any specific customer.
Finally, you can add a discount by clicking on the icon
, put a sale on hold to collect it later or close an order by clicking on the coin icon. You can also use the document tool to create a budget, delivery note or customer order from the current ticket.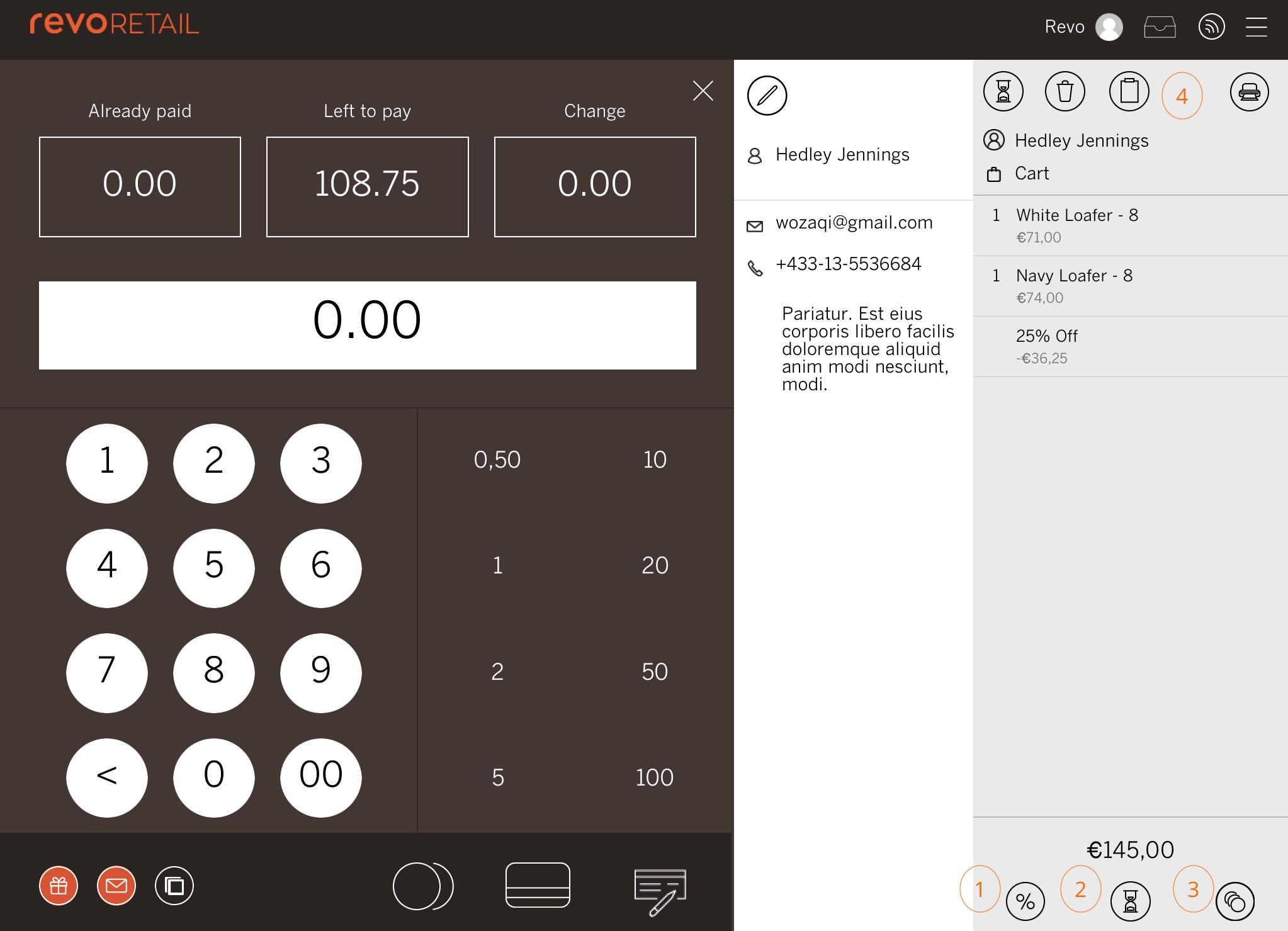 5. The image shows the Collect screen to close a ticket. When selecting cash or card, it will close automatically, the invoice will be printed and the process of creating a ticket will end.