When you collect and close a sale, you have different options or possibilities that may be very interesting for your business.
Let's see them: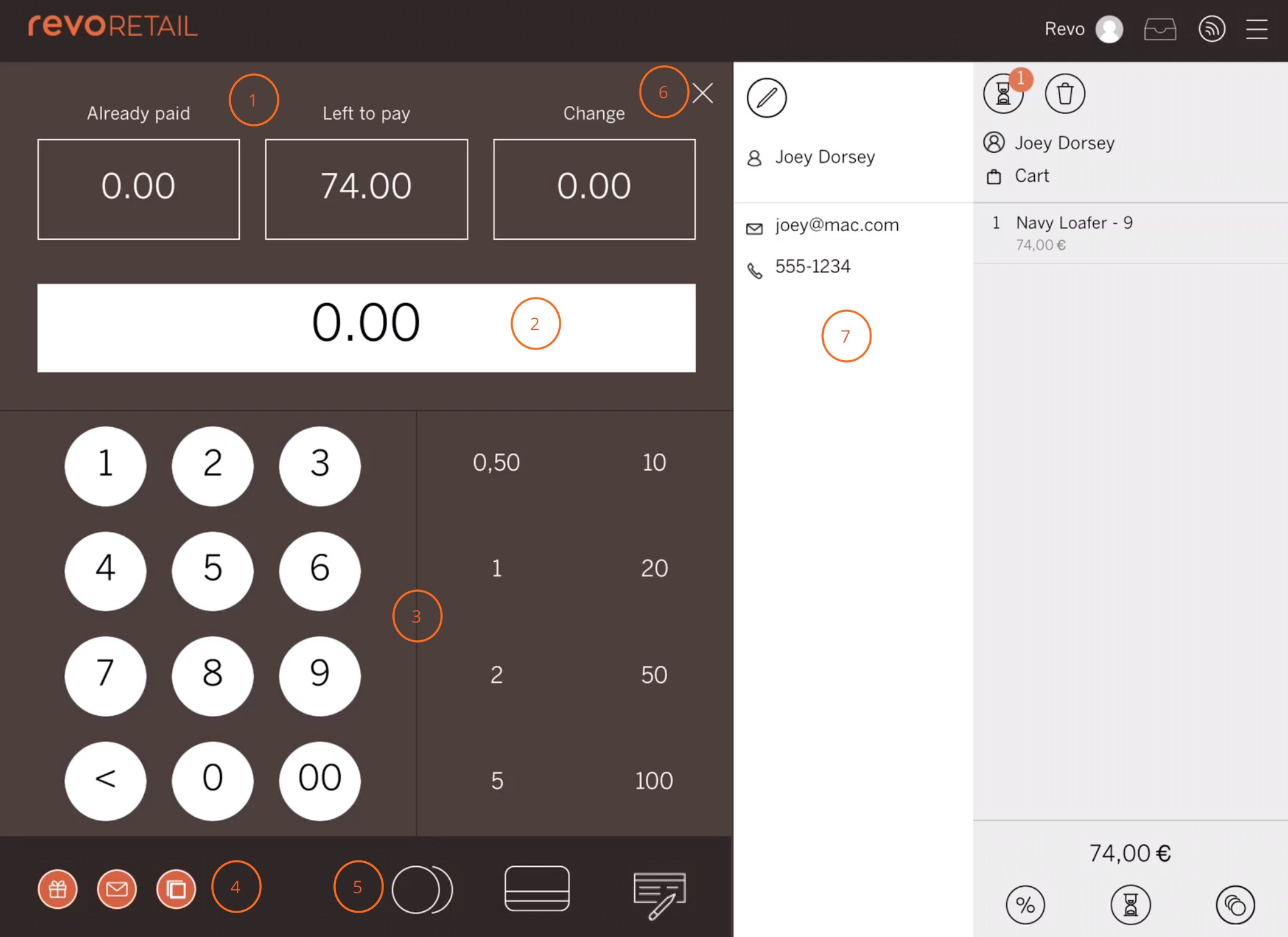 1. Header:
Paid: Tells you the collected amount when a partial payment has been made.
Pending: Tells you the amount still to collect.
Change: Enter the amount the customer gives you and it shows the change you have to give.
2. Amount:
Shows you the amount entered manually with the pinpad or with the denominations.
3. Collection:
Enter manually the amount using the numeric pinpad.
< Use this key to clear the amount in case of a mistake.
Click on the denominations to enter the amount in a more agile way.
Note: You can click on several denominations and they will be added.
4. Sales options:
  Select this button before collecting the sale to print the gift ticket without the total amount. In order to print, it must be selected in orange (see picture).

  If this button is selected in orange, when the sale is collected, the invoice will be automatically sent by email.
Note: For this option to work, you must assign a customer with a valid email address to the sale (See picture). If the email address is not valid, an error message will be displayed after closing the order.
  Select this option to print a double copy of the invoice.

  Activate the payment with the second currency.
5. Collection buttons: From left to right.
Cash: Button to collect in cash.

Card: Button to collect on card.

Other payment modes: Button to show all the other forms of payment created.
6. Exit:
Click on to exit the Collection screen.
7. Customer information:
Shows all the information of the customer selected in the sale. Press on to edit the information for this customer.