With Revo Retail you can put sales on hold while doing other actions in the app. One of the clearest examples is creating a new sale to charge a client, who at that moment realizes that he does not have enough money to pay in cash and he needs to go to the bank to get money. There is a situation in the trade that Revo can easily solve with sales on hold.
How to put a sale on hold.
Create a new sale.

Add the products.

The situation arises as as mentioned before.

You put the sale on hold clicking on the button.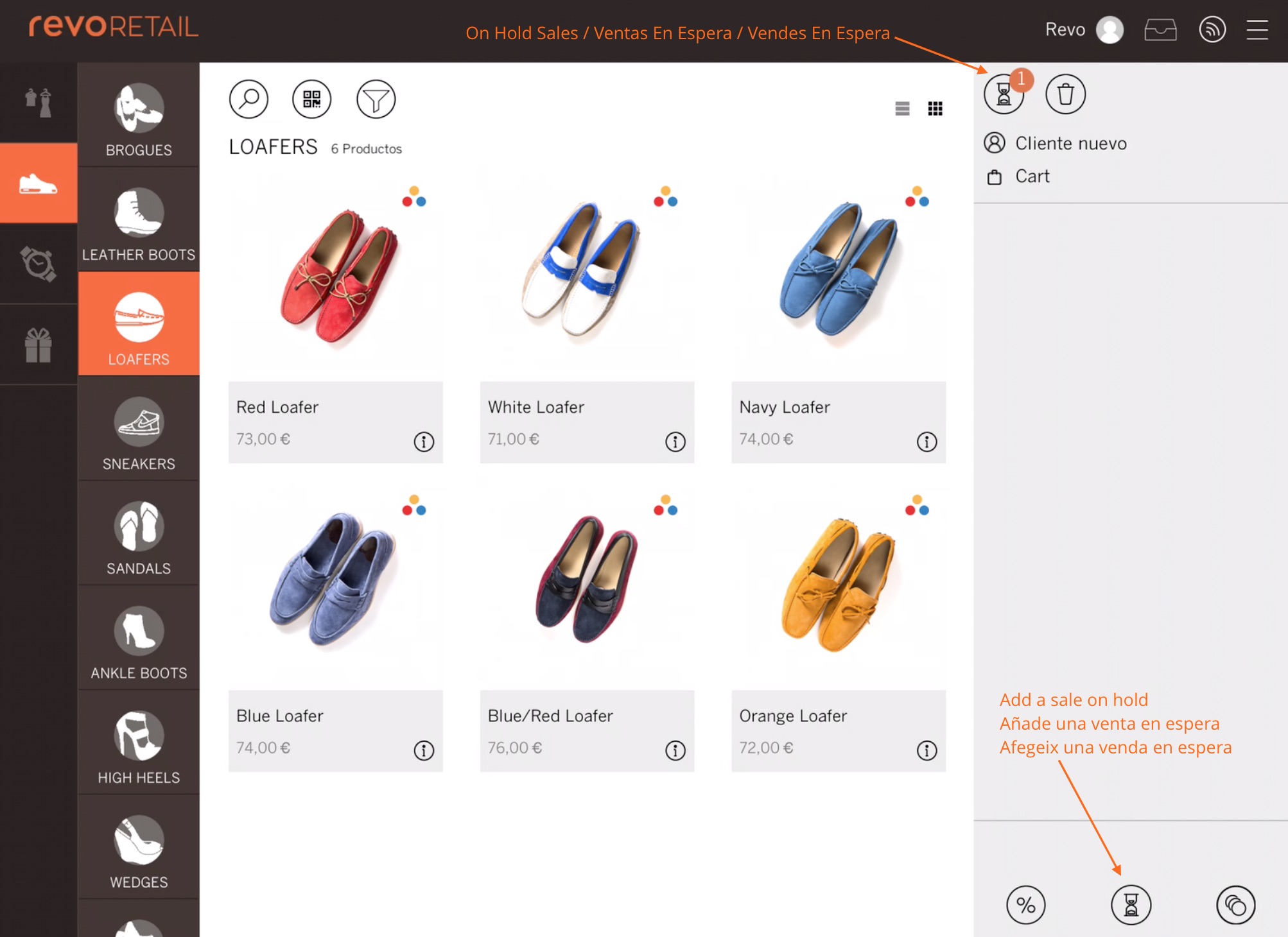 Then the sale is put on hold and a new one is created to keep on charging other customers or use any other Retail option you need.
How to recover a sale on hold.
Continuing with the previous example, the customer returns to your POS and you need to recover the sale on hold.
Click on

showing at the header of the app to show the list of sales on hold.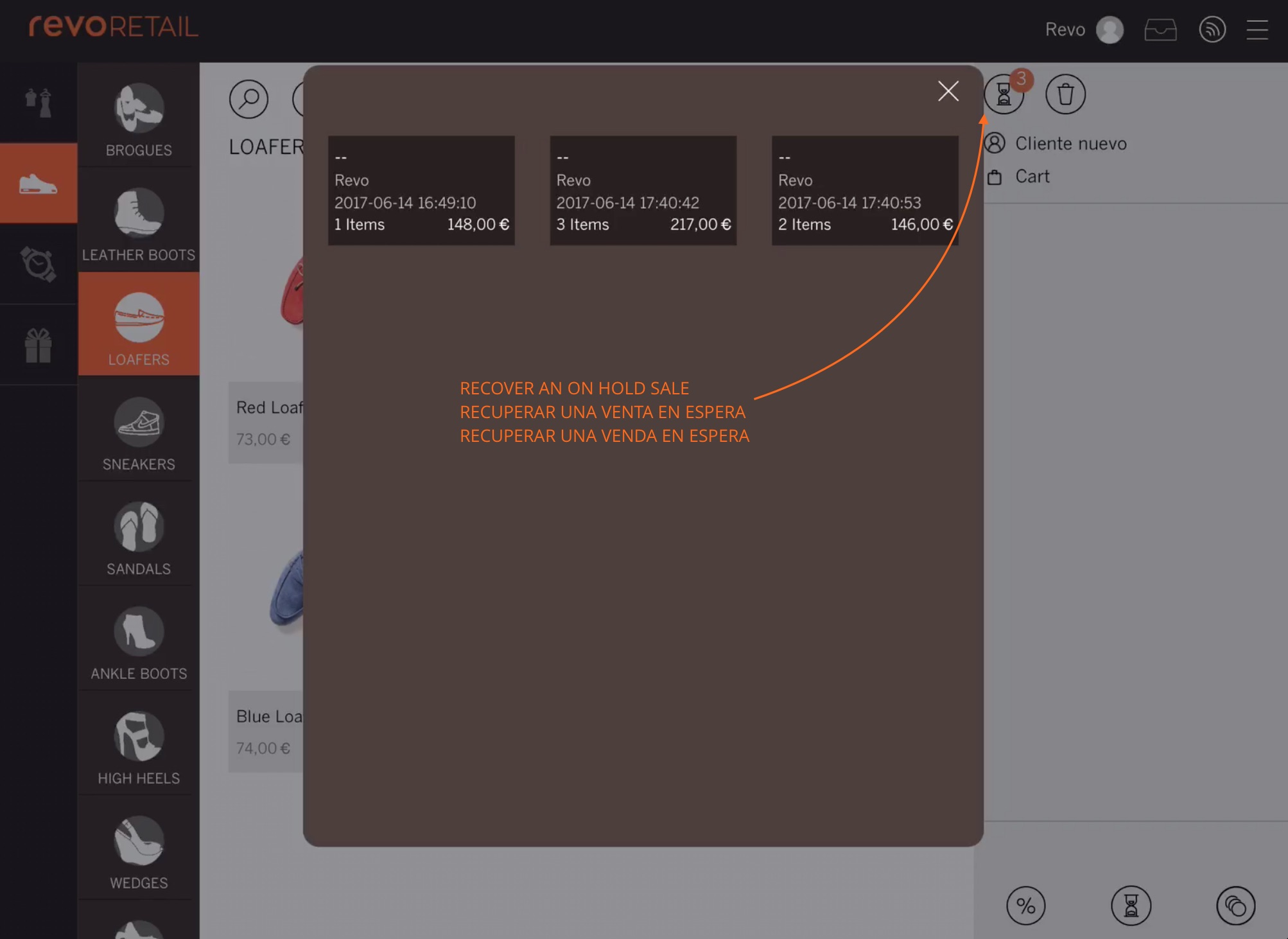 Click on the sale to recover it.

Collect and close the sale.
IMPORTANT: If there are sales on hold and you cancel the Revo Retail app, those sales will be lost.