Optional Modifiers are used in Revo to add a change or variant to a product. Unlike the other modifiers, these do not show up when clicking on a product, you can access them once you have added the product to the order, by clicking on the product and selecting Optional Modifiers, or accessing directly by clicking and holding for a second on the product (see video).
In the Back Office, you can create optional modifiers very easily. To do this, enter a category and at the top you will find Optional Modifiers. Enter by clicking on the button and you will find the New option on the right.
Name: Add the name of the modifier.
Price: Add an extra charge.
Preparation Time: Enter the preparation time only if you use KDS
Finally Save.
In the general screen, edit and delete an optional modifier. In addition, in the sum column you can see the most used modifiers in real time.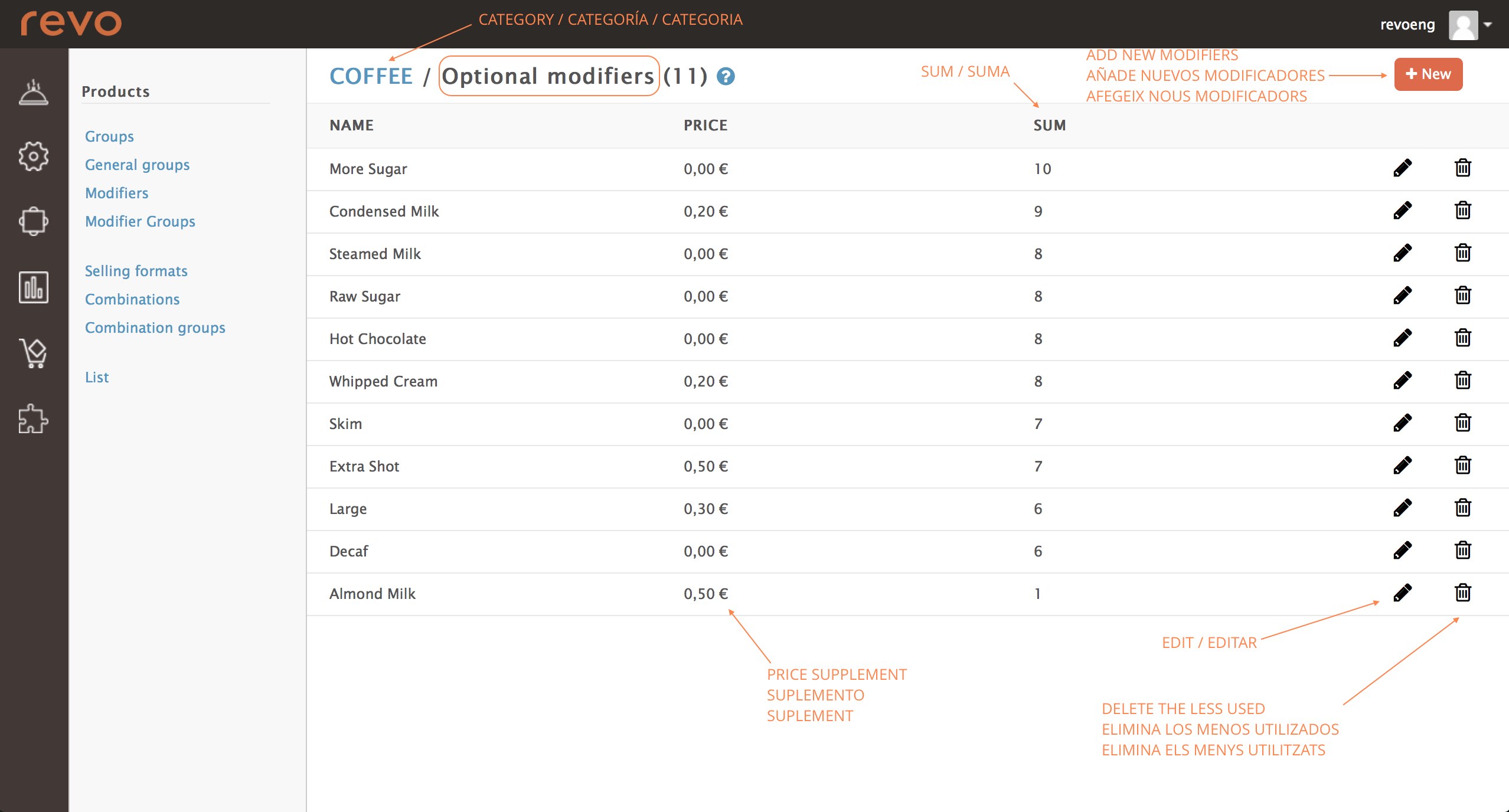 Note: The optional modifiers are ordered in the Back Office and in the App in order of use. Those most used are displayed at the top.
Important: In the optional modifiers, the inventory cannot be controlled. Therefore, they will only be used as variants, or if you do not use inventory management in your products.