In the Customers section, this section helps you to keep your customers loyal and to associate sales with them. In this way, you will have a record of all your sales, budgets, delivery notes and customer orders.

There are two options available to add customers:
1.Import a .csv file with customer data through the importer (only available for Revo distributors).

2.Add manually through the "New" button, available in the Customers section, entering the relevant data, according to needs, in the form fields.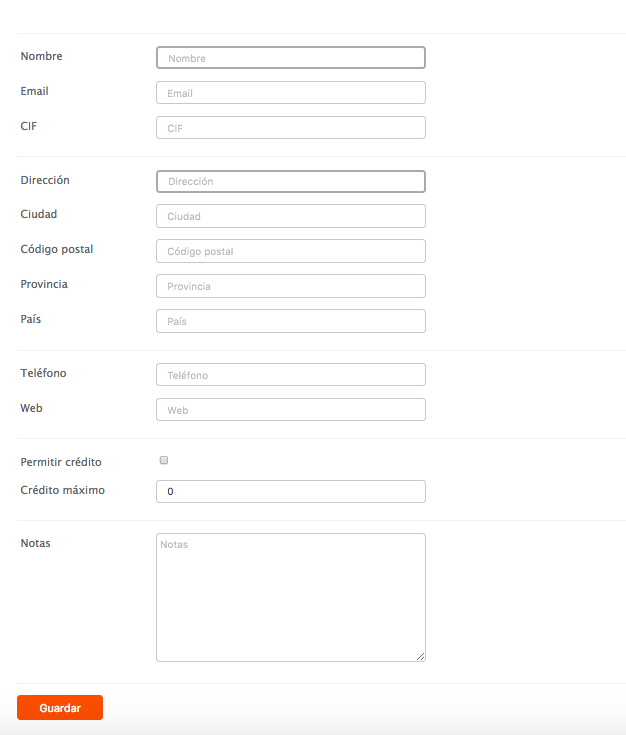 Allow Credit: Check this option to let that customer buy on credit.

Maximum Credit: Enter the maximum amount of credit allowed.