Back Office
The Customer Action types are used to manage customer tasks. For example, calls, order tracking, visits, etc.
From the Back Office, you can create different types and themes to be used later on in the app.

To create a new action, go to the "New" button, enter the name of the action to be created, and click on Save.

Revo Retail App
Once the Customer Actions in the Back Office have been created, you can use them from the Retail app.
These allow us to generate actions for our customers, reminding you of the tasks to be carried out as established.
When you enter the app, on the top right corner, you can see the icon ; if you click on it, you can access all the open actions or pending customer actions. You will also see a button at the bottom "See completed tasks", which will show us the actions already completed.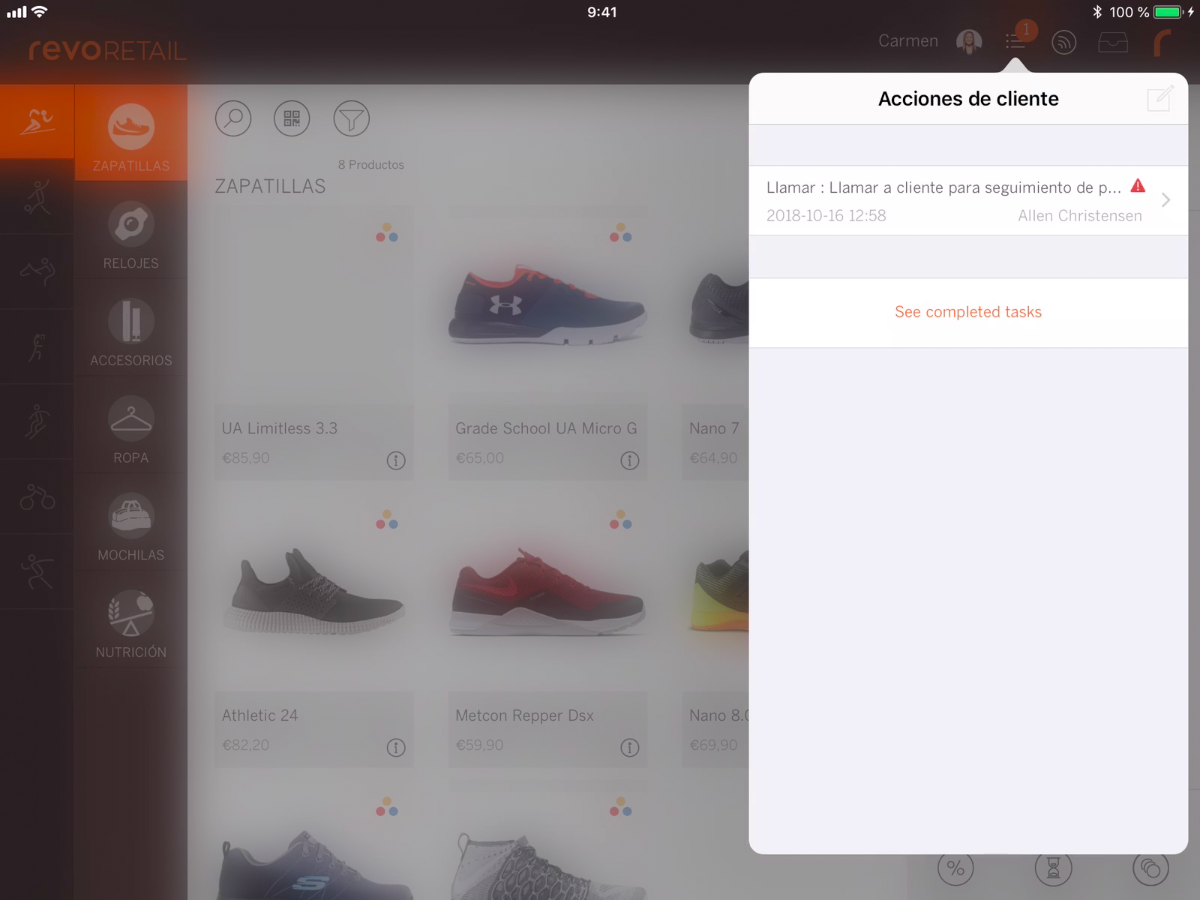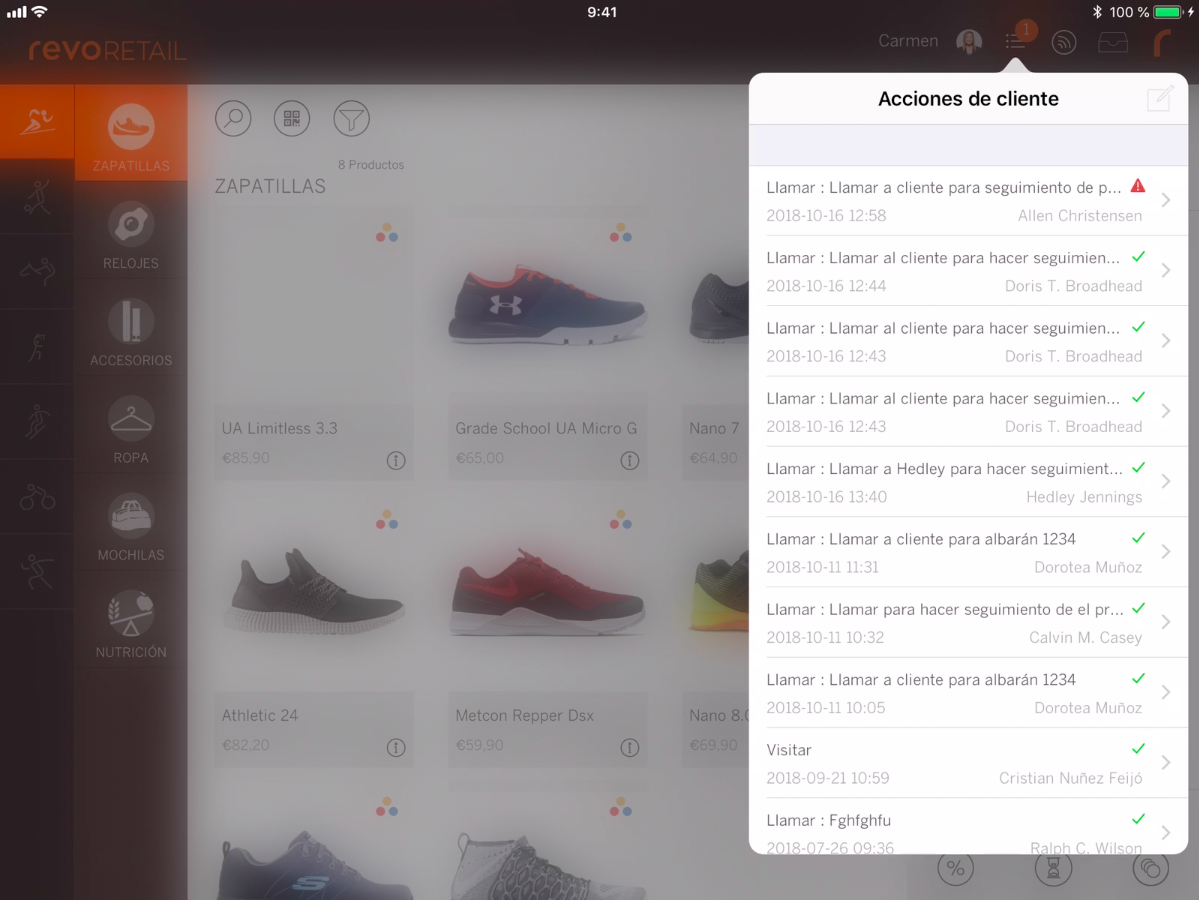 You can also see the pending or past actions, or the history of actions already performed for a specific customer. To do this in the customer list, click on the button of the customer in question. As before, clicking on "See completed tasks" will show us the history of actions taken.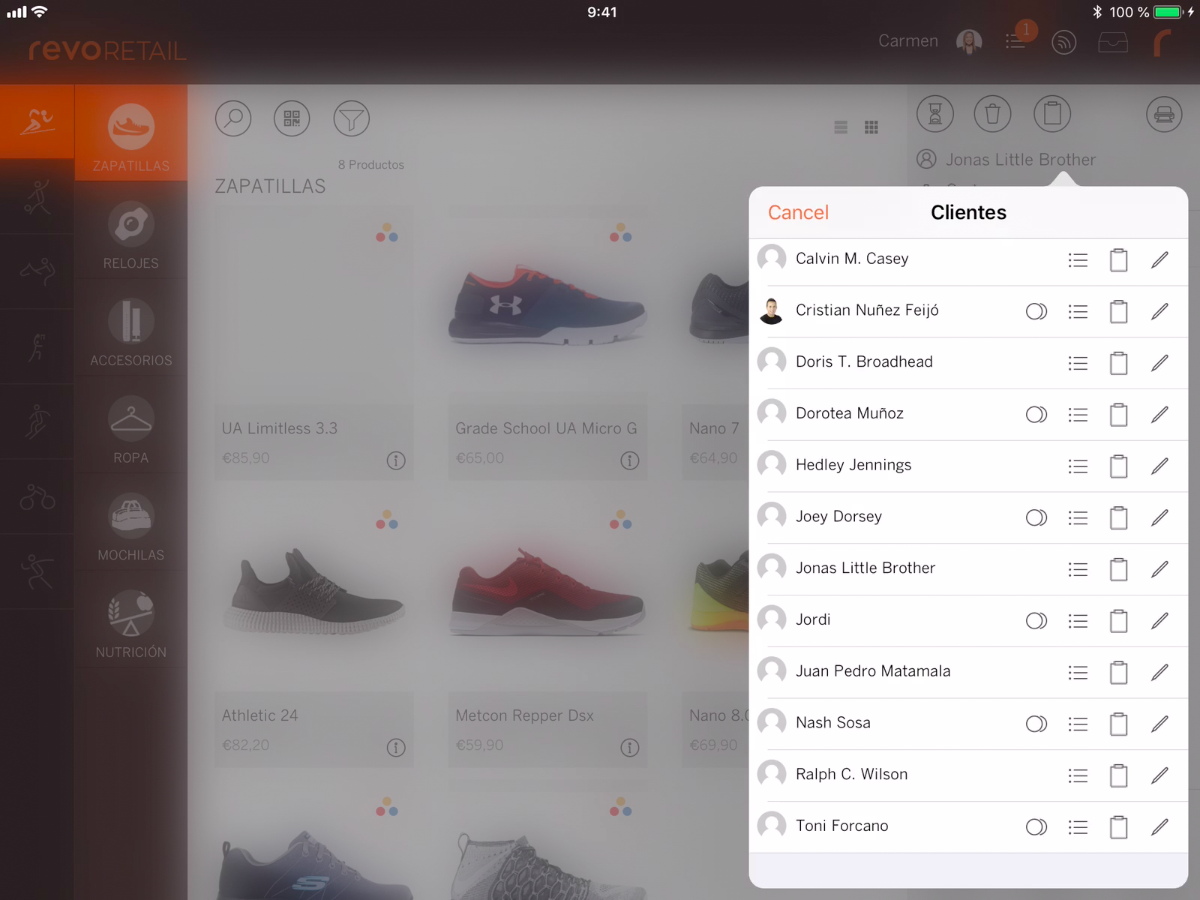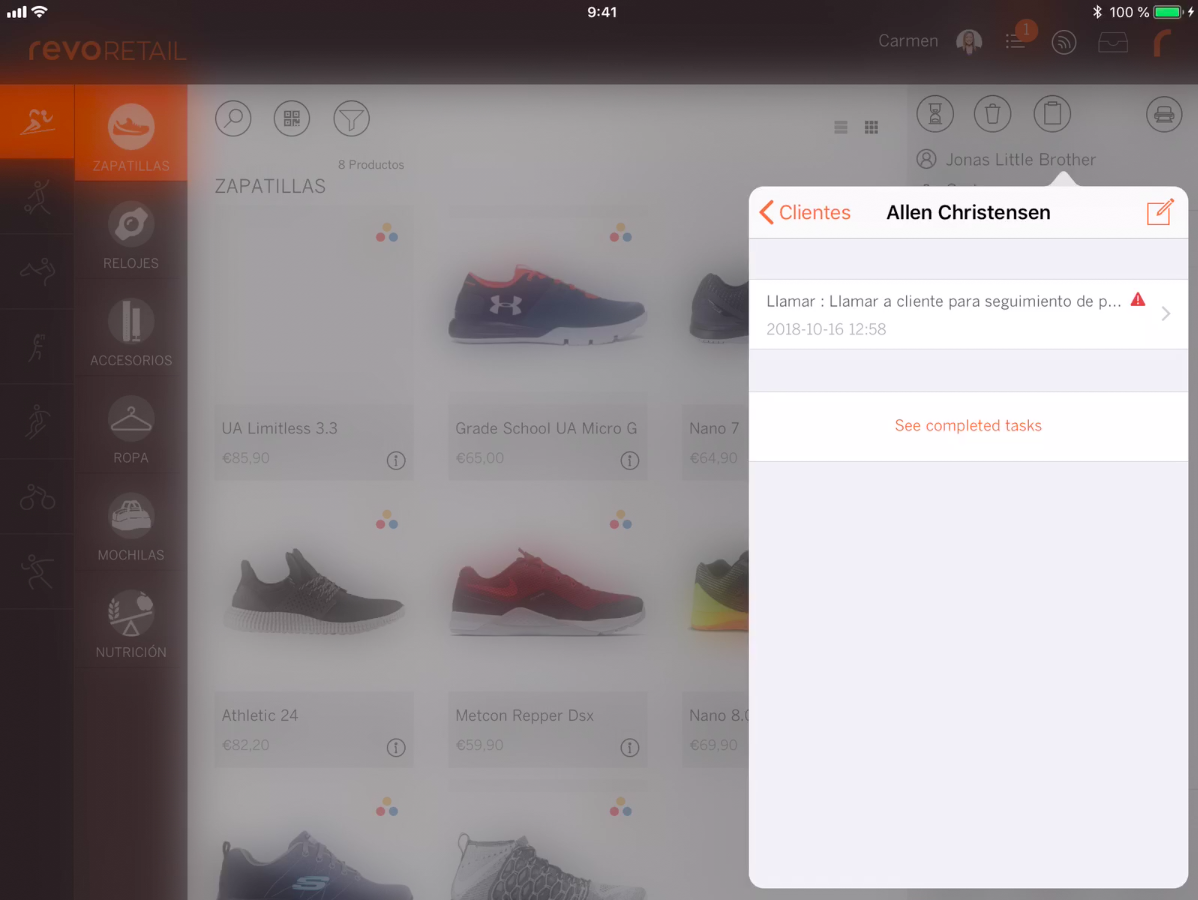 To create a new action on the customer, click the button to open a new window; then you will have to complete three fields: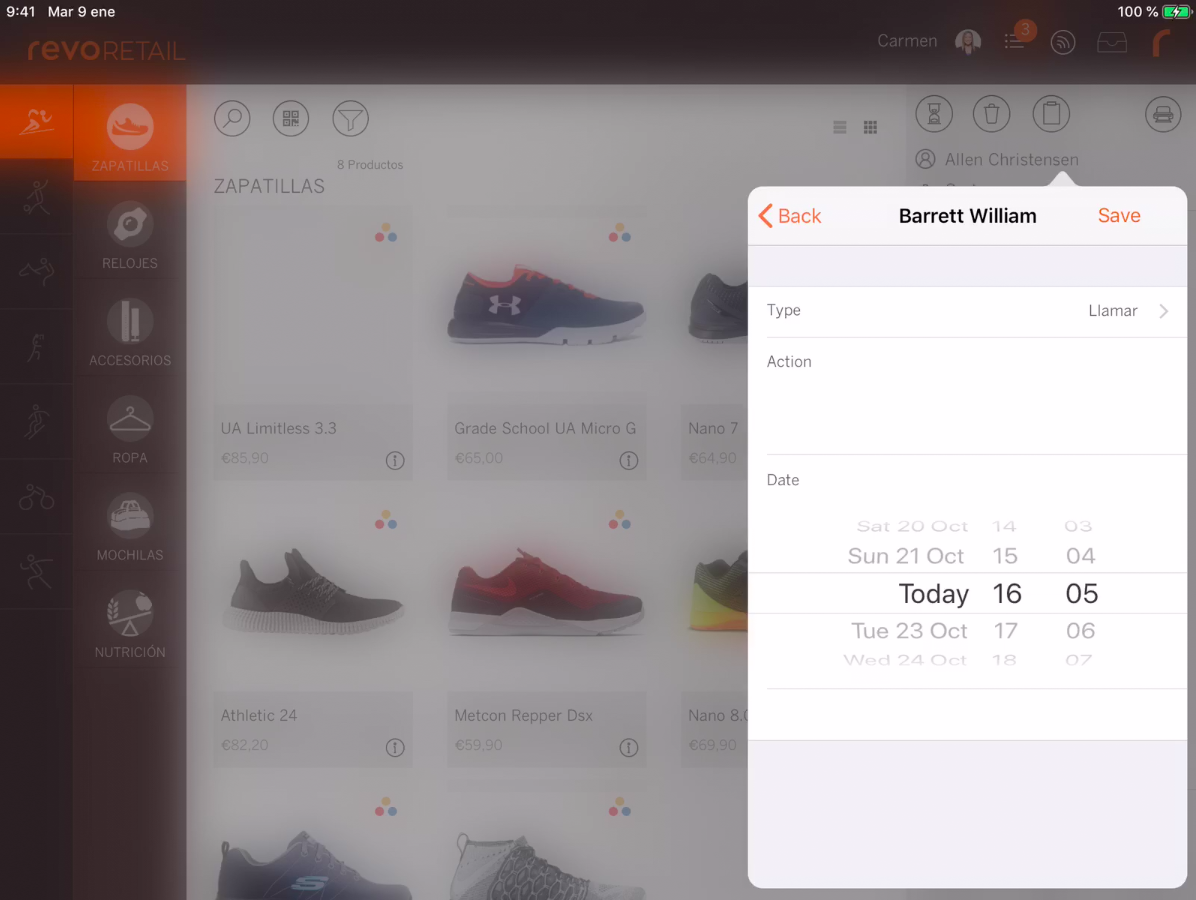 Type: Select action to be performed.

Action: Description of the action to be taken.

Date: Set a date to get the action to take place. This also serves as a reminder.