Cashiers serve to set up the cash drawers of your business. A basic Cashier usually consists of a device (usually an iPad), a printer and a cash drawer.
To be able to collect with REVO you must have created at least one cashier. That is why one is always set up by default in the account. You can configure unlimited Cashiers, adapted to your business.
To create a cashier you have to go to configurations/Cashiers. At the top right corner, click on the +New button.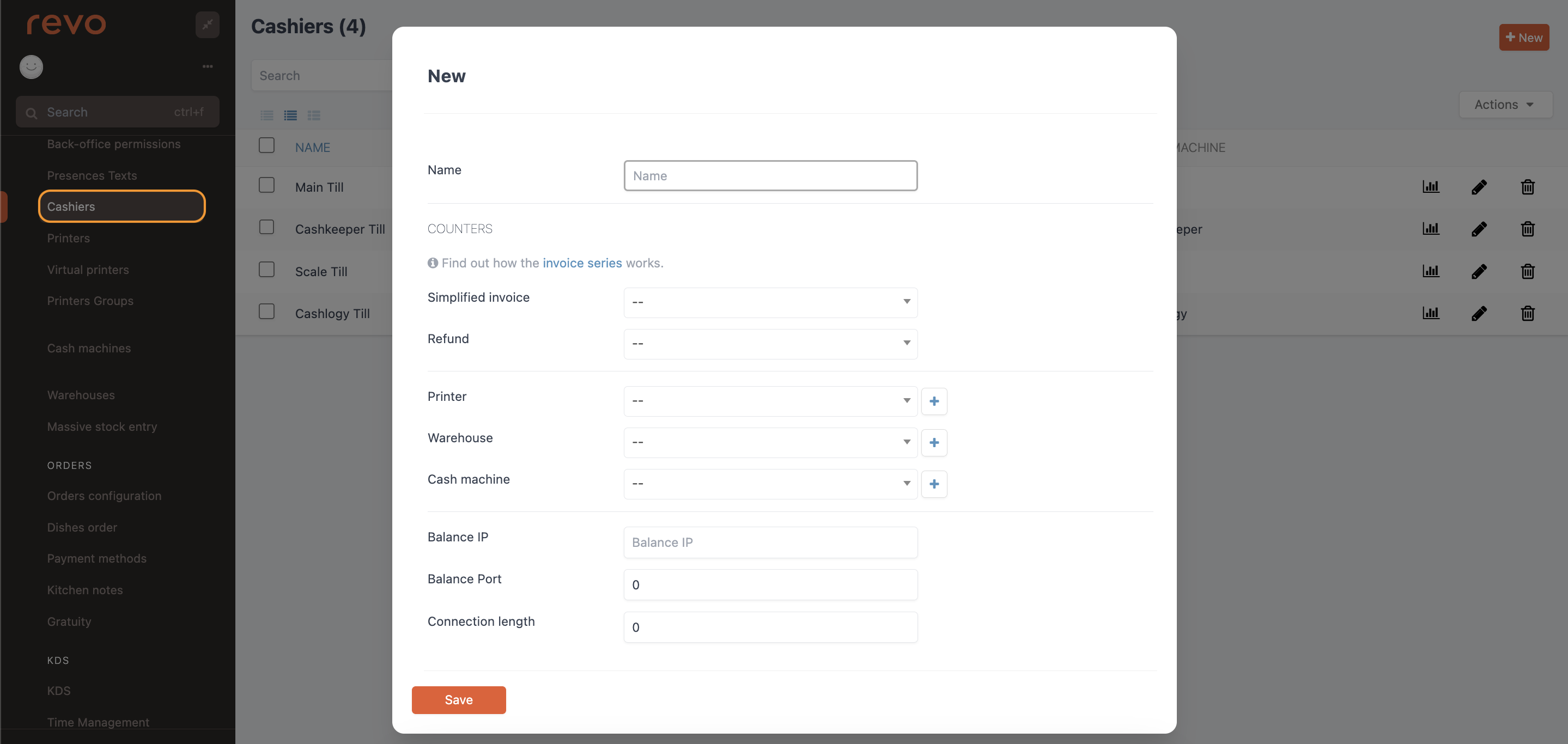 Name: Add a name to the cashier.
COUNTERS
Find out how the invoice series works.
Simplified invoice: If we want all the invoices from this cashier to be automatically associated to a counter, we select one here.
Refunds: We can also associate a different counter for returns made from this cashier.
Printer: Select the printer where the invoices will be printed. Previously you must have configured the printers here. Learn more about how to configure printers in this link.
Warehouse: Select the warehouse for this cashier. It is essential if you mean to use inventory management.
Cash Machine: Select a cash machine from the list. If you don't use one, leave blank (--). Previously you have to set up the Cash Machine here.
Scale IP: Add the ip of the scale. If you don't use one, leave blank (--).
Scale port: If you use a scale, add the port.
Connection length: Some models require the setup for this parameter. Otherwise, leave blank (--).