With the version of Revo Flow for restaurants, you can assign a reservation to a table at the time of creating it or, if you still do not know the table where the guests are going to sit, it can be done afterwards in a very simple way.
At the moment of reservation:
When you are creating a new reservation, one of the options is selecting the table.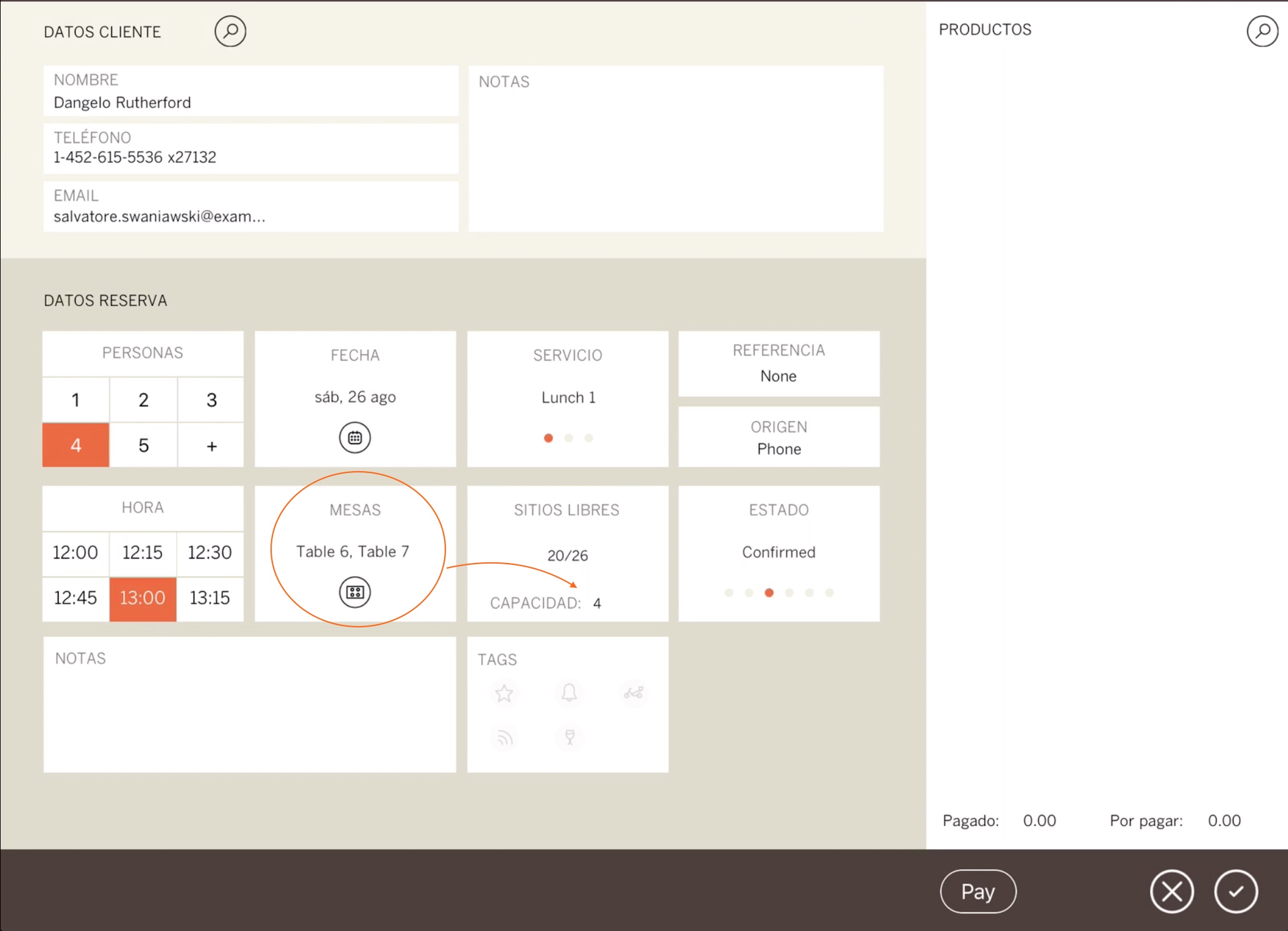 Depending on the availability and capacity, you may have to select more than one table to make the reservation.

For example: In the image, you can see tables 6 and 7 selected for a reservation of 4 people. This indicates that there were no tables available for 4 people and we selected two tables. The free sites area shows the capacity of the selected tables. In this case, it would be a reservation of 4 people for a capacity of 4 as well, so the reservation could be made without any problem.
Note: One of the features in the Back Office settings gives us the option of not exceeding the limit of the table. If activated, reservations can not exceed the capacity indicated by the selected tables.
Finally, click on to confirm the reservation.
Once the reservation has been created:
Sometimes, for organizational reasons, the tables are not assigned when creating the reservation; for example, it may have been created weeks ago. Or also, some businesses plan the organization of the tables only some hours before the service. In those cases, the tables are assigned later.
Once on the Rooms view:
On the table where you want to assign the reservation, swipe downwards with your finger.
Note: If, as before, you need two tables to be able to assign a reservation for capacity reasons, you will have to edit tables beforehand and put them together.
Select the option Assign reservation from the list.

Click on one of the reservations that we have in the lower part of the screen.
Note: If you have enabled the Do not exceed table limit option and the required capacity is higher, you will get an error message.