Revo Retail allows you to create sales events in an easy, powerful and flexible way with just a few clicks. Sales are found under the Promotions menu in the section Sales
To create our first Sales campaign, we must previously create a rate to associate: How to create Rates
Once we have our rate to apply, to create a new campaign we go to Sales.
When creating a sales event, you can edit the following features:

Click on the "New" button.

A new window will appear with the parameters to configure for our Sales campaign.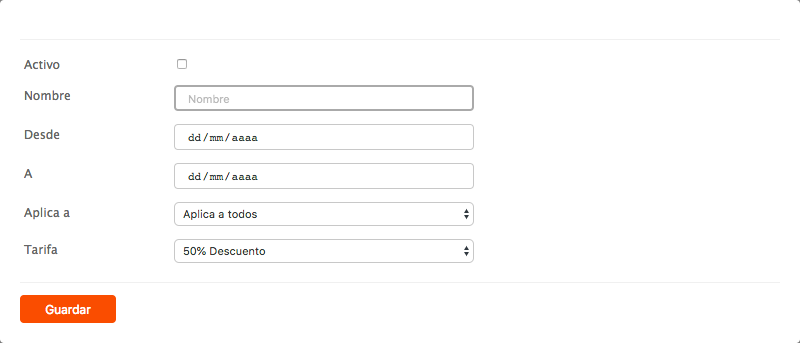 Field
Description
Active:
Whether the event should be taken into consideration or not
Name:
The name you want to give it
From:
Start of the event (Leave blank if you do not want to limit from behind)
To:
End of the event (Leave empty if you do not want to limit ahead)
Apply to:

All: Affects all products.Only to: Affects only the products of the selected categories.
All except: Affects all products except those of the selected categories.
Rate:
The rate to be assigned.
Apply:
Add the categories from the Categories button in the list
Once we have created the sales campaign, we are going to add the product categories. To do this, click on Categories.

From the list, we select and add the categories that we want this campaign to apply.

Once the categories are added, we can return to the main page of Sales, and we will have our campaign/s created.
Note: In case a product opts to more than one sale, the first one in the list will apply.