The variants are used in Revo Retail to offer a solution to products sold in different formats. For example, a model of shoes sold in different sizes and colors. Each of the sizes and colors is a variant of the shoe.
CREATE VARIANTS IN THE BACK OFFICE:
Enter the Retail. Back Office.

Once in Products, enter Variants.

Click on New

Enter a name.

Click Save to confirm.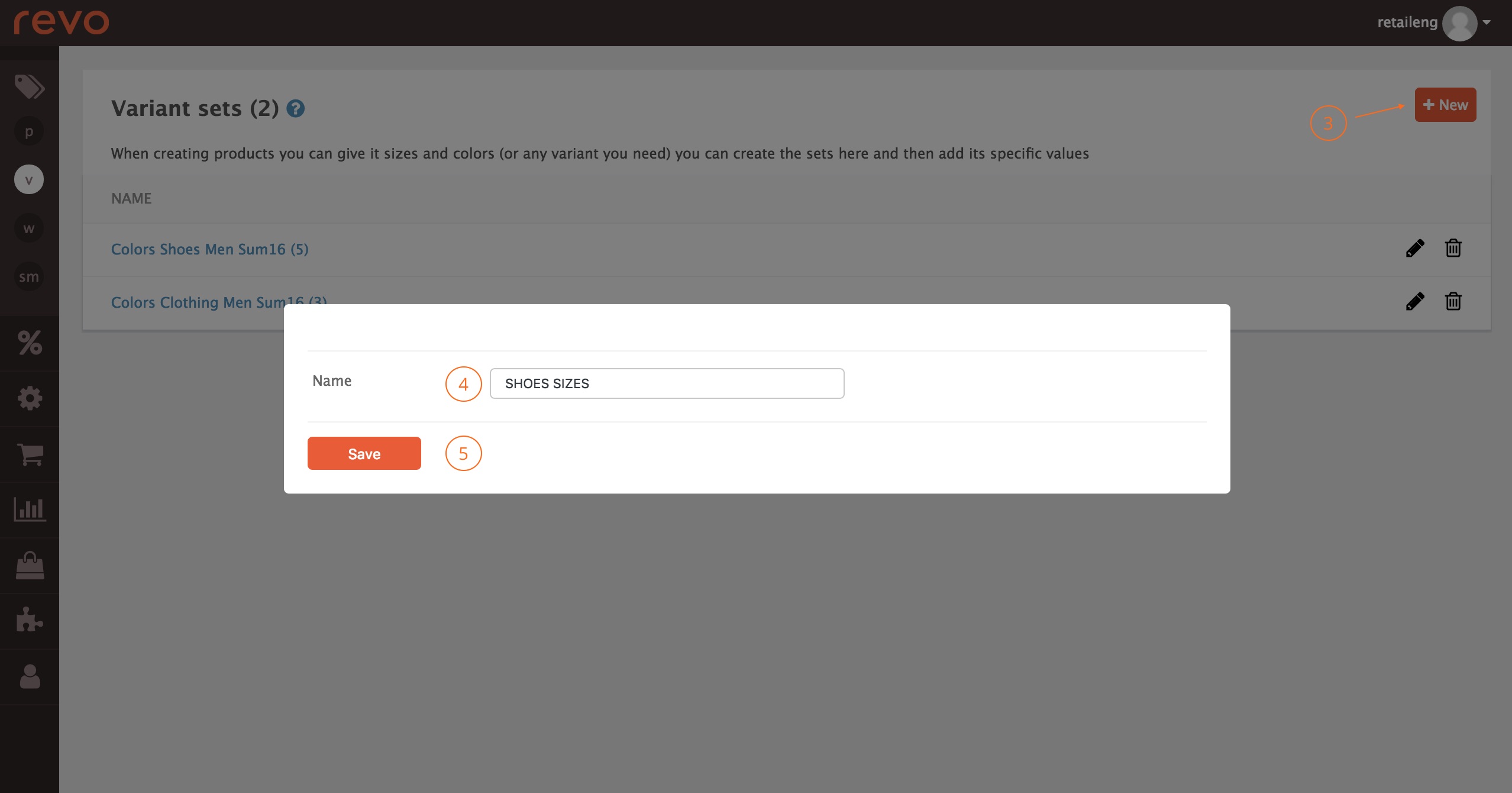 Once created, click on it to enter.

Click again on New to create the variants.

Enter a name.

The color, depending on the kind of variants we are creating, can be selected. If we do not need to enter it, we simply leave it by default.

Click Save to confirm.
Repeat steps 7 to 10 to create all the variants.
ADD VARIANTS TO A PRODUCT:
Once we have the variants created, we must associate them with the products.
We click on the product.

We select the variants tab.

Select one or two variants from the drop-down menu.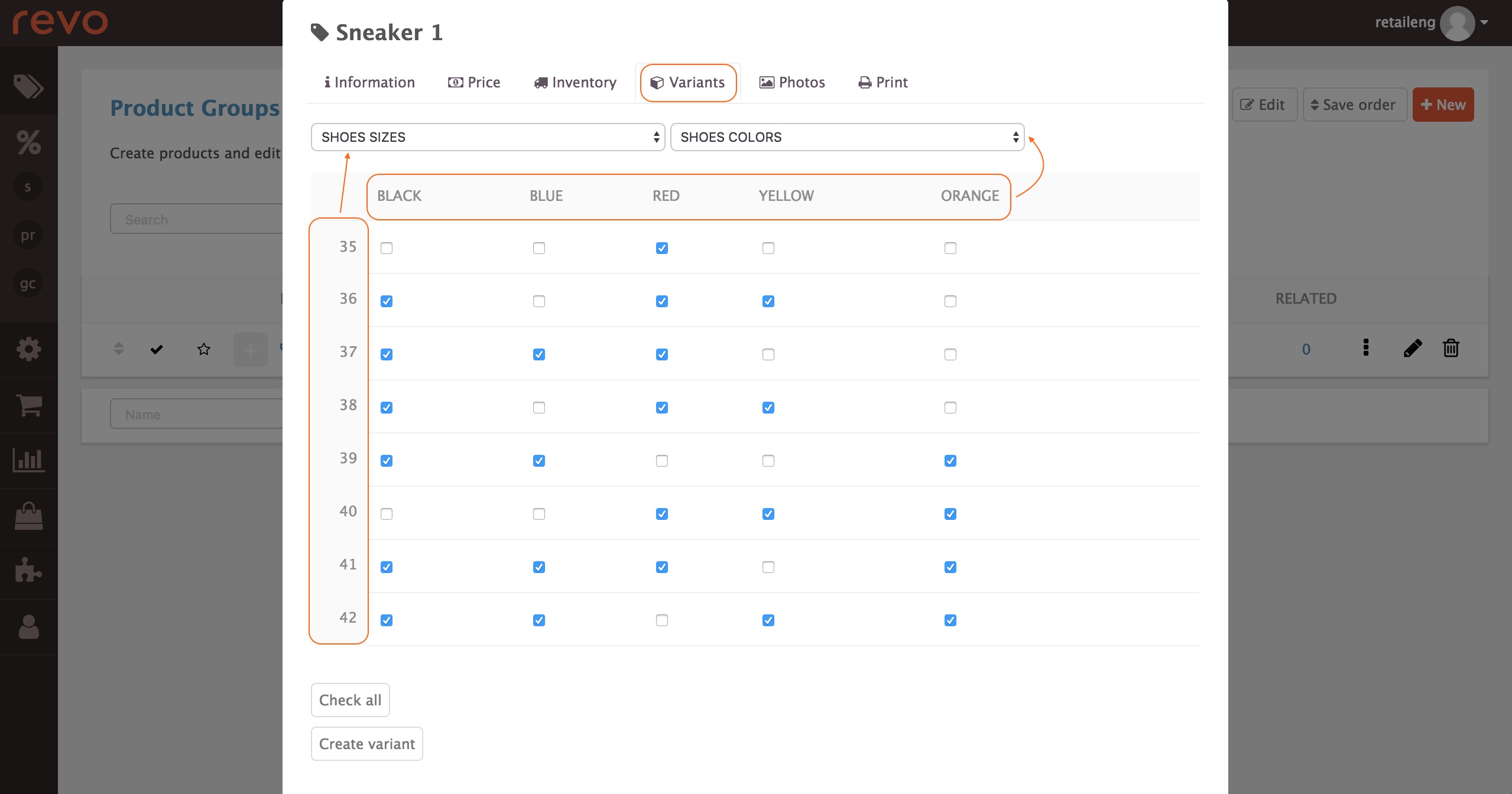 In this example we created shoes with two variants, sizes and colors.
We select the available sizes and colors.

Click ** Create variants ** to confirm.
ENTER INFORMATION IN THE VARIANTS:
When a product has associated variants, create sub-products for each of the variants. In most cases, these can have different information such as price, bar code, etc.
On the right side of the product, you can easily access the variants: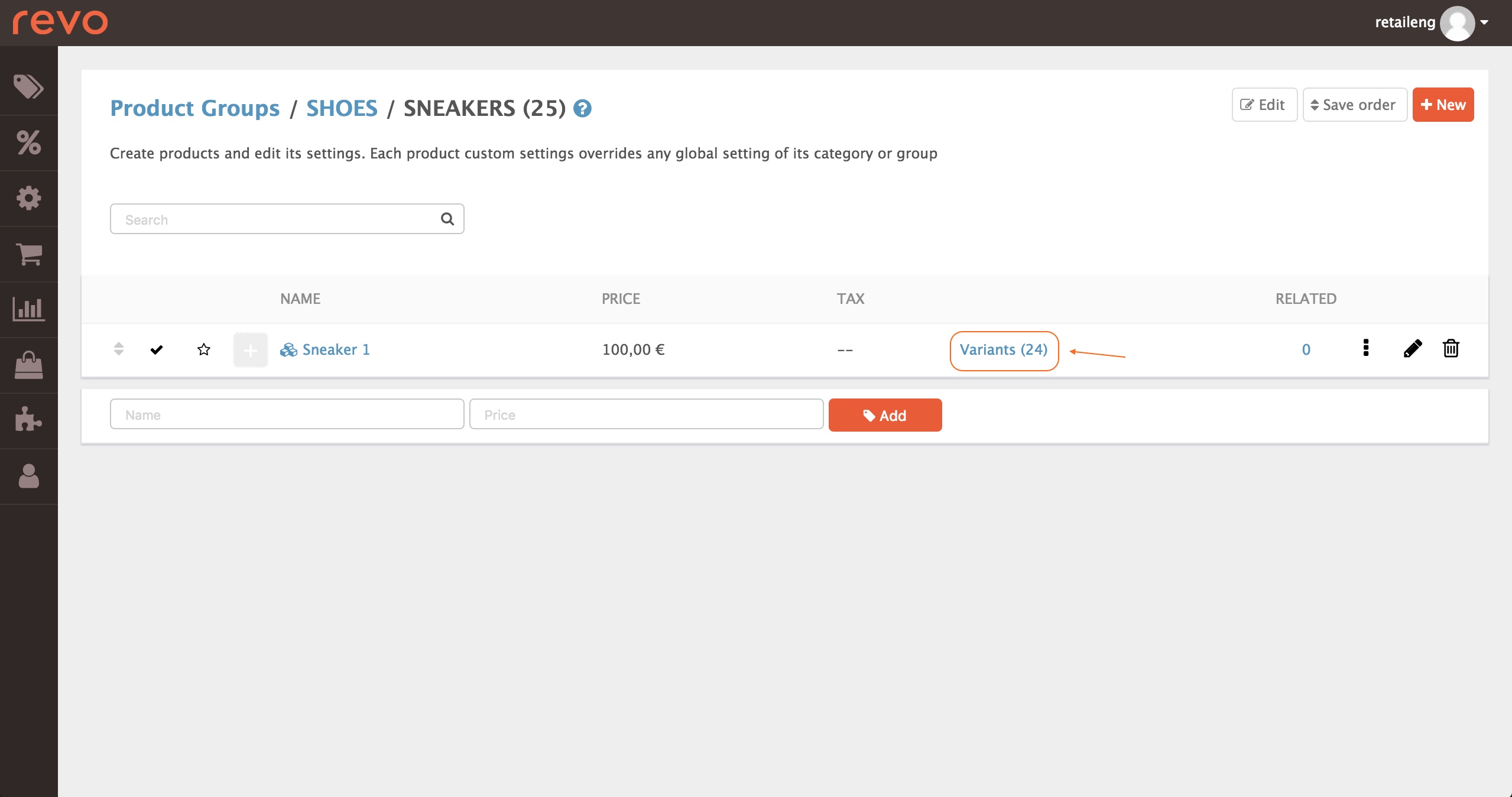 From here we can access a variant and enter the data that are different.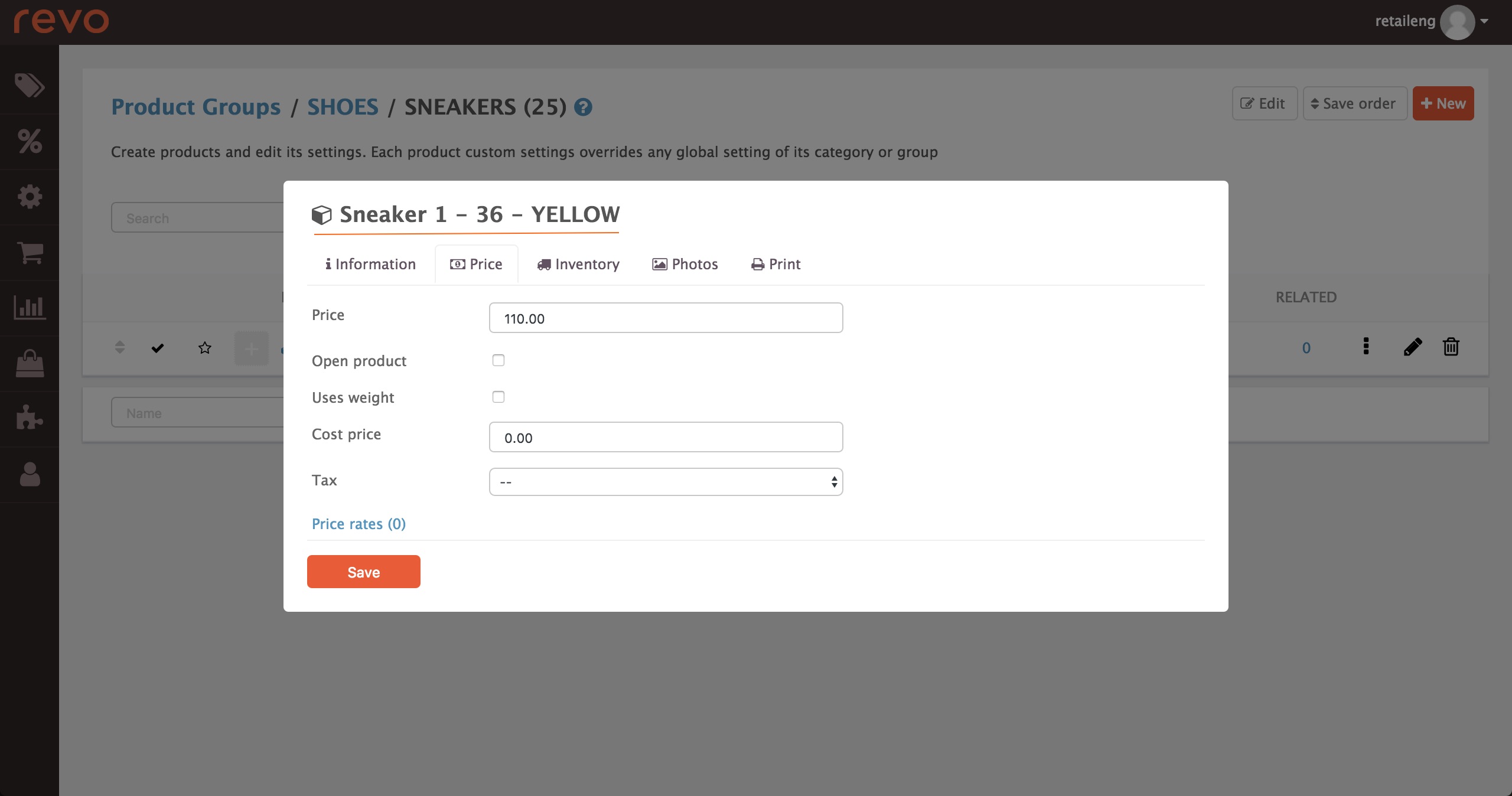 In this example, the price of the variant 36 Yellow has been modified.