This section is used to create and view the customers of your business, save their data, or issue a simplified invoice to their name if the customer requests it.
You can create new customers from the app and from the Customers section from the back-office.
As usual, to create a customer, do it from the +New button.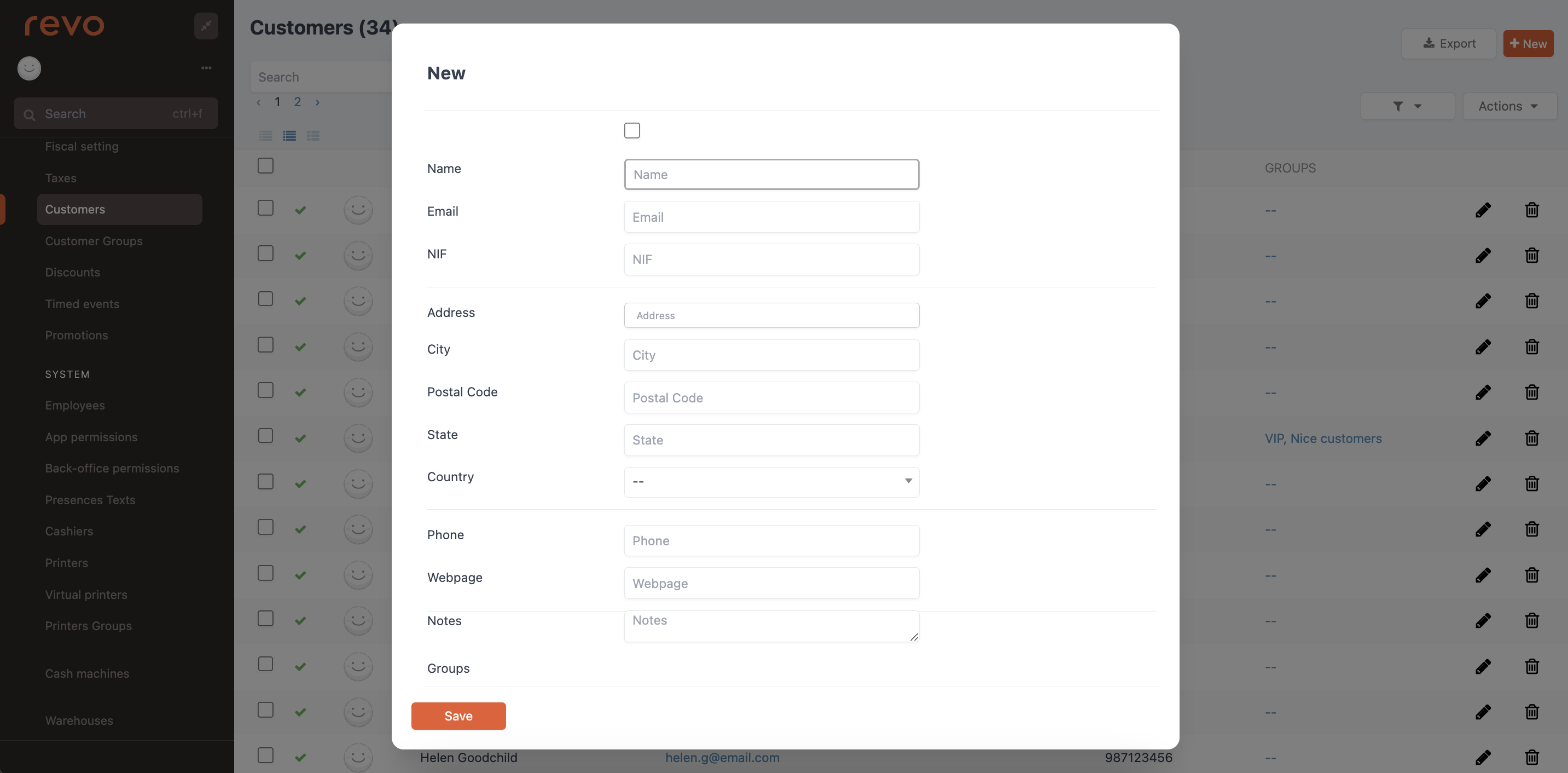 You can enter natural persons or legal persons (businesses). The essential fields showing up in the simplified invoice are Name, VAT number, Address and City.
Note: The customer database is the same for the back-office and the app. This way, you can create customers on one side and they will be visible in the other and vice versa. In addition, you can edit easily the information added beforehand if it is wrong.
To see how to create and assign a customer to a simplified invoice in the app, check this link.