Creating a new customer and assigning it to an invoice is really easy with REVO! Forget about taking the customer's data and tell him the invoice will be sent from the office. Now you can do it before closing an order or with an order already closed and collected.
1. Once we have an order to close, select the coin icon
2. Select the icon
3. If the customer has given his data before, use the browser and select it. If, on the other hand, it is a new customer, select New Customer.
4. Then enter all your data and click on Save Customer.
Note: The name, VAT number, address and city are essential fields. The app shows them in a different color. If you do not enter all of these fields, you will not be able to save the customer.
Important: The email field is not essential to save a customer, but it is essential if you mean to use the option to send the invoice by e-mail.
If an error occurs when entering the data, you can always edit them by clicking on the icon shown beside the name, or from the back-office.
5. Once the customer is selected, the name will be shown next to the icon in orange.
6. Finally, at the end, close the order by clicking Cash, Card or any other payment method. The invoice will be printed as usual, but this time the customer data will be shown along with the text Simplified Invoice. In this way, it will be a totally valid invoice.
Note: If you select the customer but their data do not appear on the ticket, that's because you are printing a pre-ticket (print account) and not an invoice. This information is only shown on the Simplified Invoice after the order is closed.
As commented previously, you can also associate a customer with an invoice, once the order is already closed and/or collected.
1. Click on the REVO menu r
2. Enter Historic data.
3. Search and select the order to assign to the customer.
Note: You can use the browser if you know the order number, or use the Select Date button if the order was not closed on the current date.
4. Once the order is selected, enter Invoice by clicking on
5. Click on Assign a costumer to the invoice.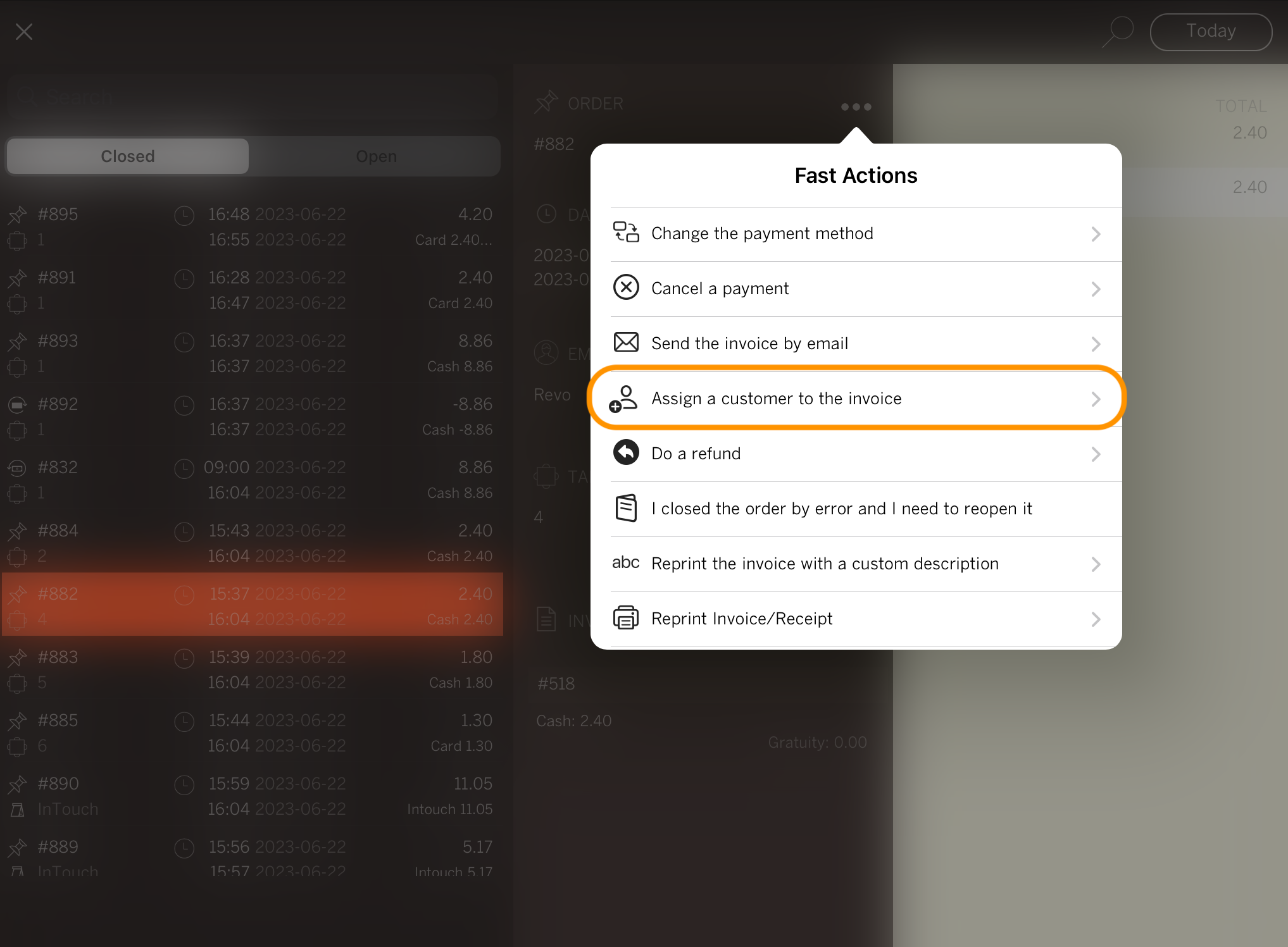 6. Select, search or create a new customer.
7. Once the costumer is added, click on button and select Reprint Invoice or send it by e-mail.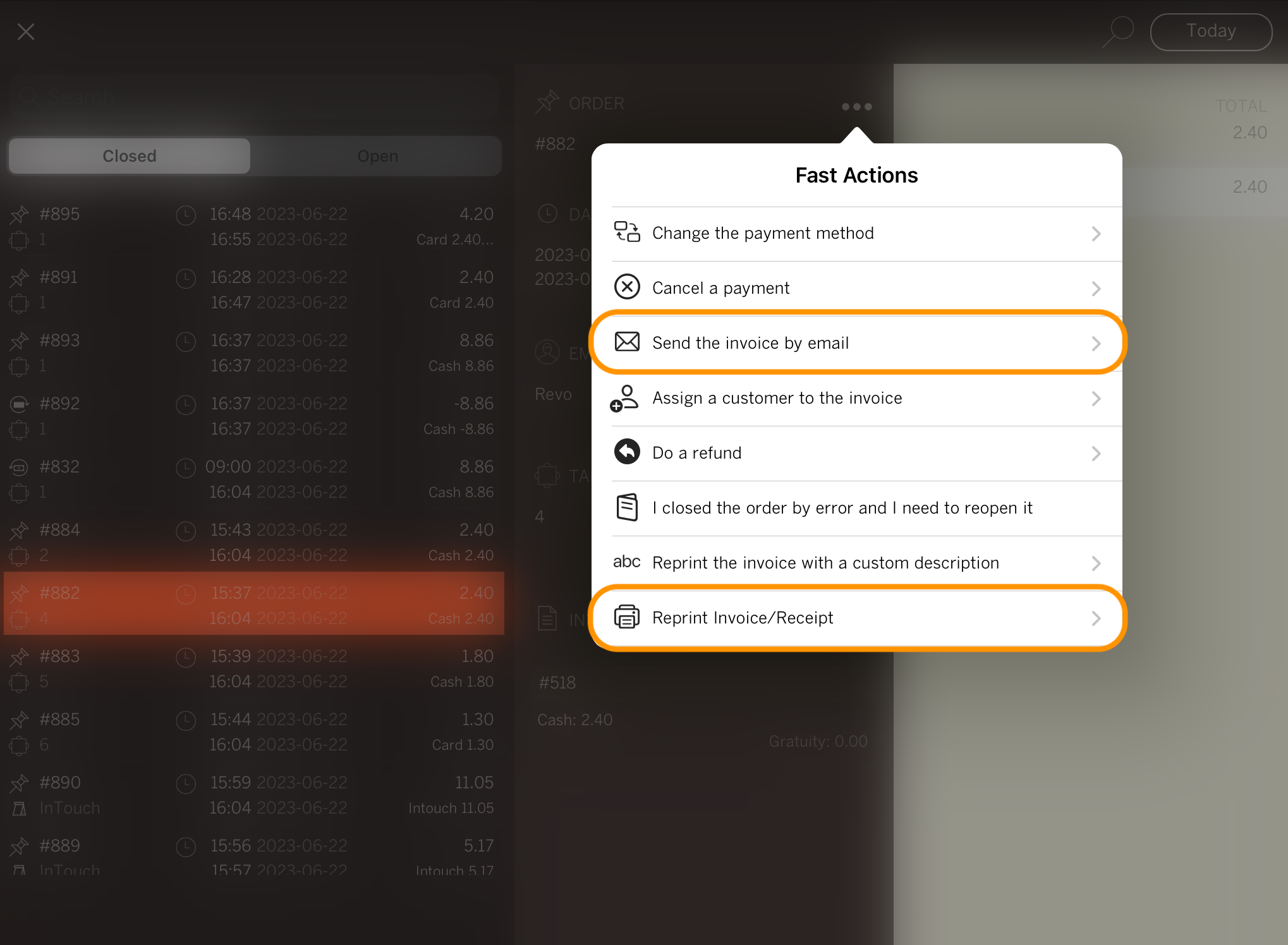 Important: In order to send the invoice by e-mail, the selected customer must have the e-mail field completed, and it must be a valid e-mail address.