With Revo, to duplicate products is simple as can be. It can be a very useful solution in some cases, saving us a lot of time in the creation of products.
To do this, go to a category and select the

icon.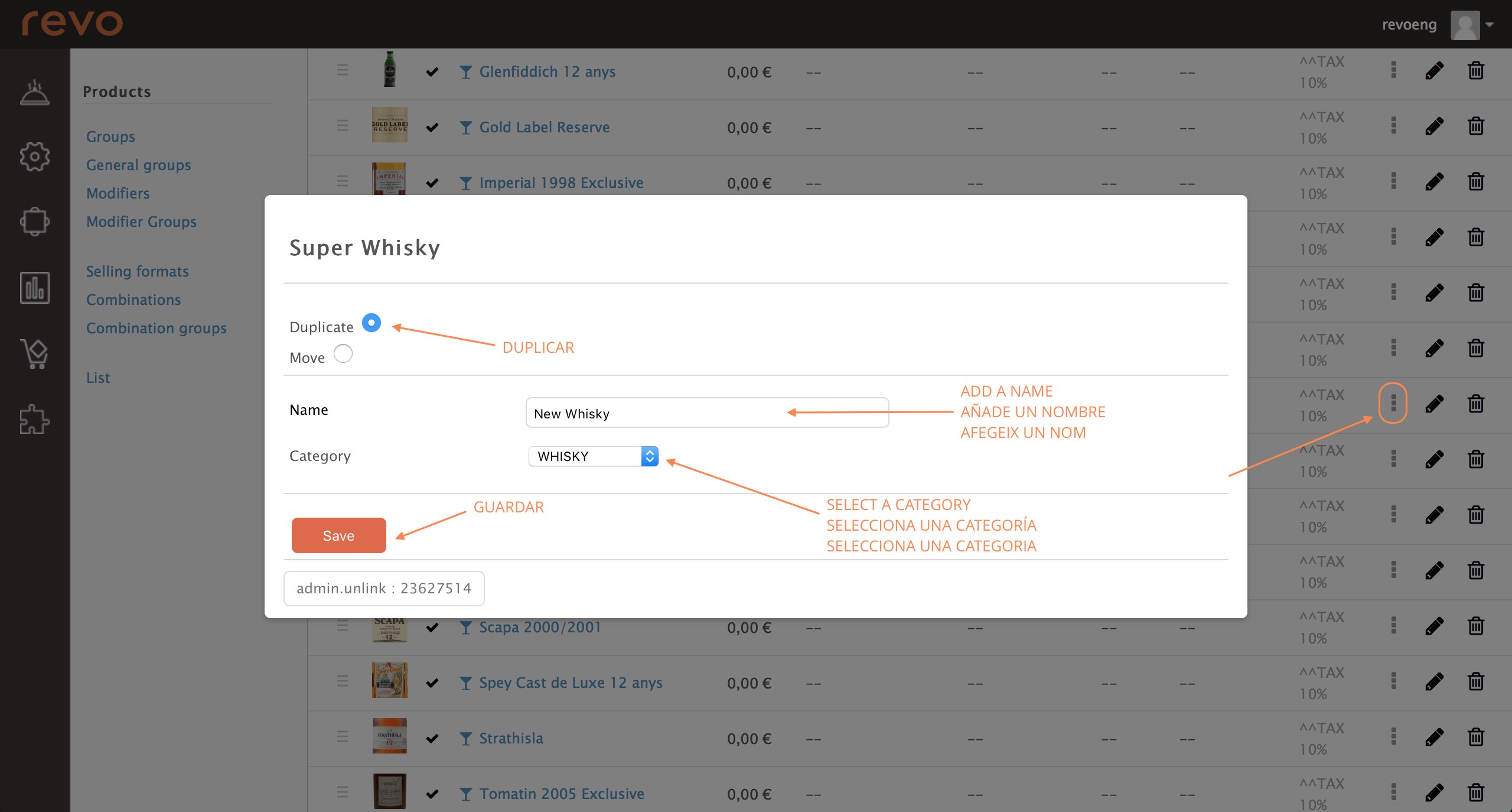 Select Duplicate
Add a name
Choose the category where the new product will be duplicated
Click Save
The same function allows us to Move a product, thus avoiding having to delete it and create it again in another category.
Click on the same icon above, but this time select Move action.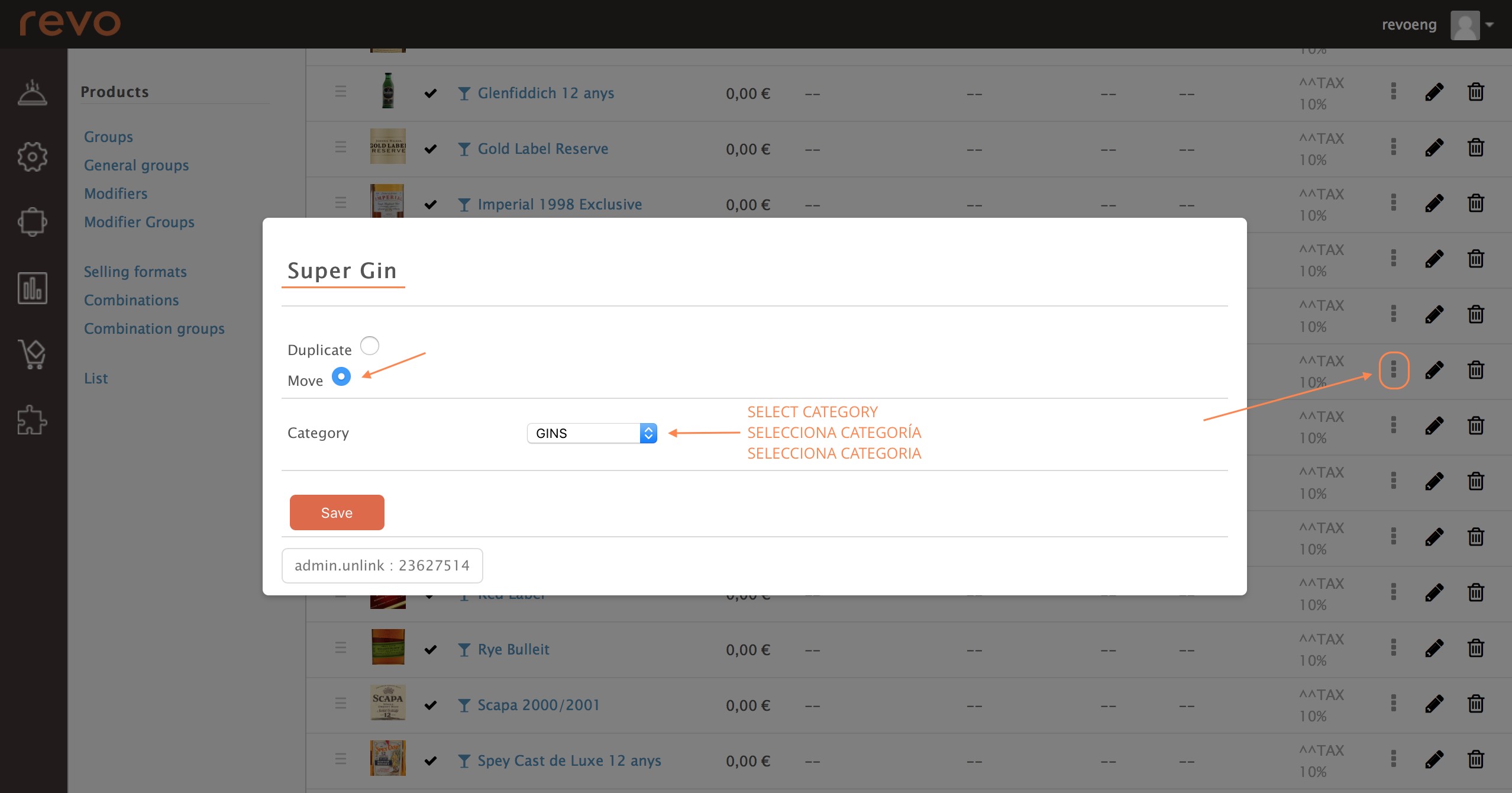 Select move
Choose the category where the product will be moved
Click Save
Note: Just as with products, these actions are also available for categories.