- STATUS: ACTIVE
- COMPATIBLE VERSION: 3.2
¿WHAT IS COVERMANAGER?
CoverManager is a technology company serving restaurants.
Its objective is to help restaurants to avoid "no shows", improve demand and build customer loyalty, without depending on a sales channel.
CoverManager is the booking way for 21st-century restaurants, easy to access for every restaurant and customer from anywhere in the world. You can manage reservations from a computer or tablet, without the need to download any application or install software.
More information about Covermanager can be found on this link.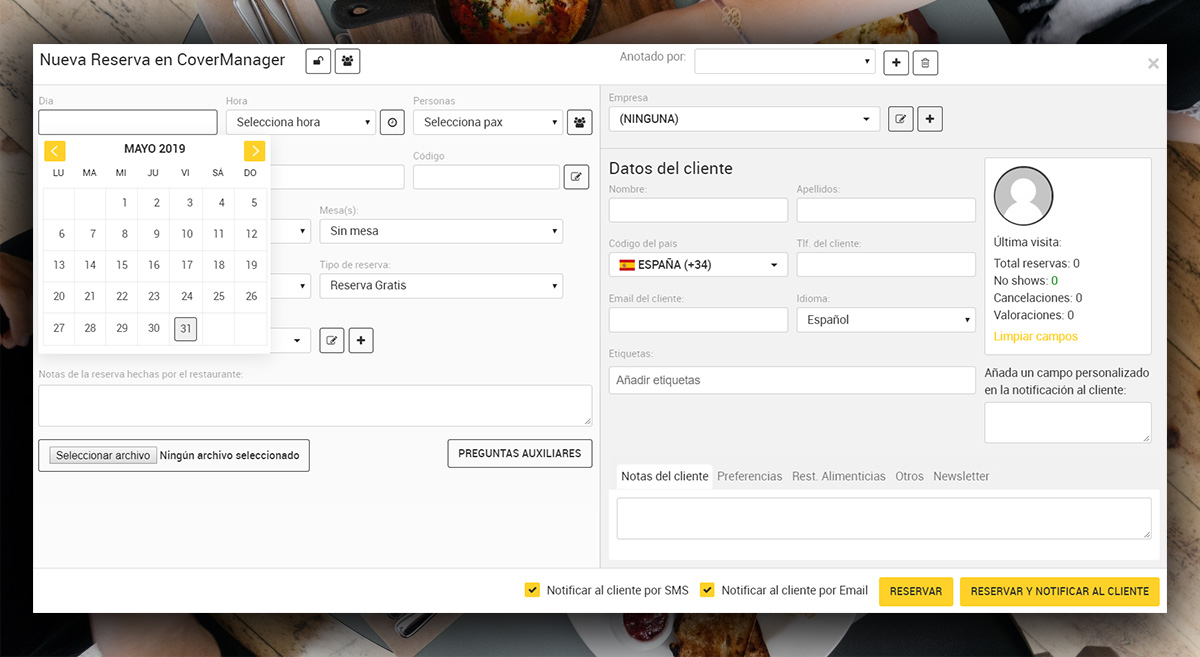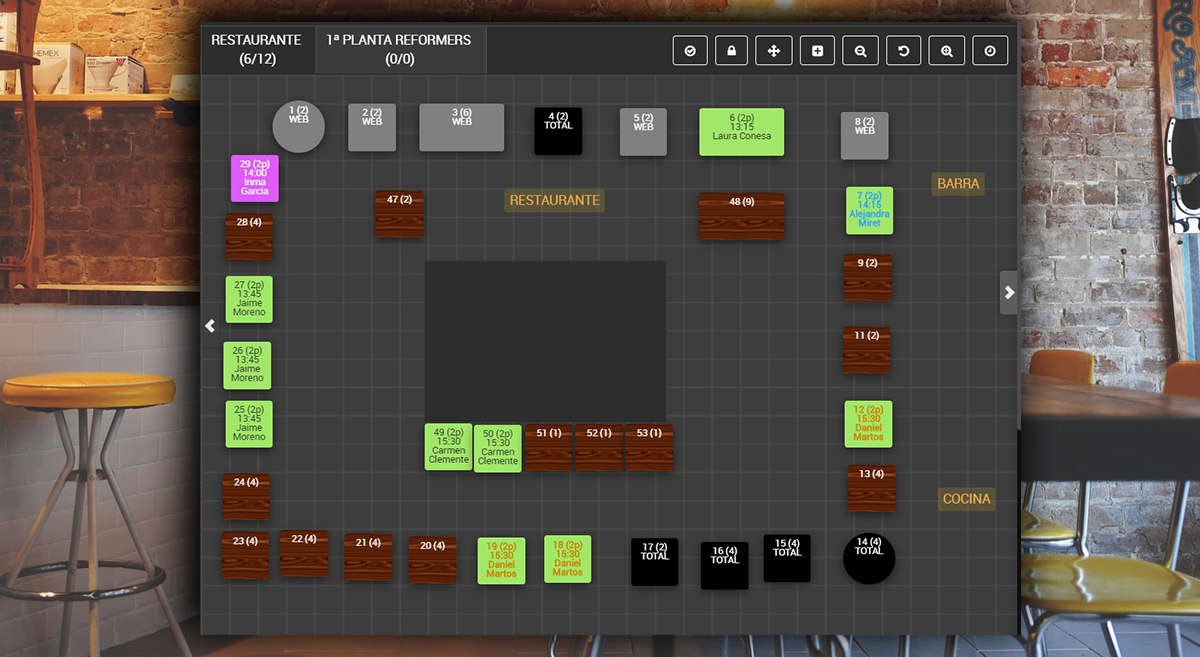 HOW DOES THE INTEGRATION BETWEEN COVERMANAGER <-> REVO WORK?
Integration with Revo allows you to synchronize the reservations in the Covermanager system. An agile and fast way to have the system connected to the Revo POS.
You can occupy the tables at the same time in Revo and in Covermanager.
You can receive reservations by gathering the necessary tables to cover the demand for the number of diners.
You can separate the tables on the layout once the order has been collected.
In brief, you will have the two platforms connected, sending the information from one to the other, thus achieving a very simple and comfortable workflow.
REVO SETUP
NOTE: In order to successfully integrate with the CoverManager reservation manager in Revo, it is necessary to send them certain information about our Revo Xef account. To do this, send an email to hospitality@covermanager.com with the following "information."
Access the Revo Back Office: https://revoxef.works/

Click on integrations: https://revoxef.works/modules/integrations

From the Add button, look for Covermanager and click Add.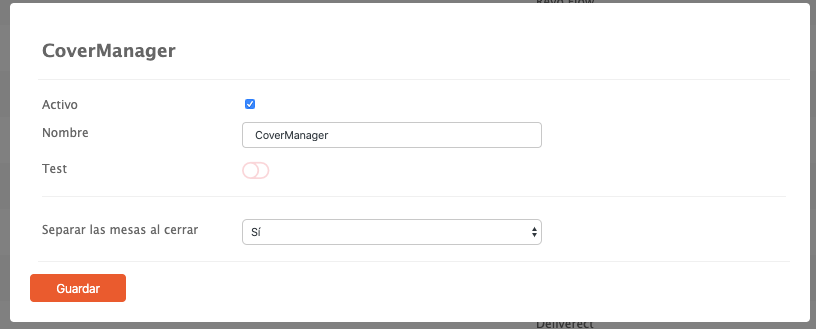 In the options:
Active: √

Name: Name identifying the integration.

Test: Disabled

Separate the tables when closing: This option lets you choose what you want to do when closing a table that has been joined with other/s.
You already have the integration fully configured!
Now when you set a table in Covermanager, it will appear in Revo.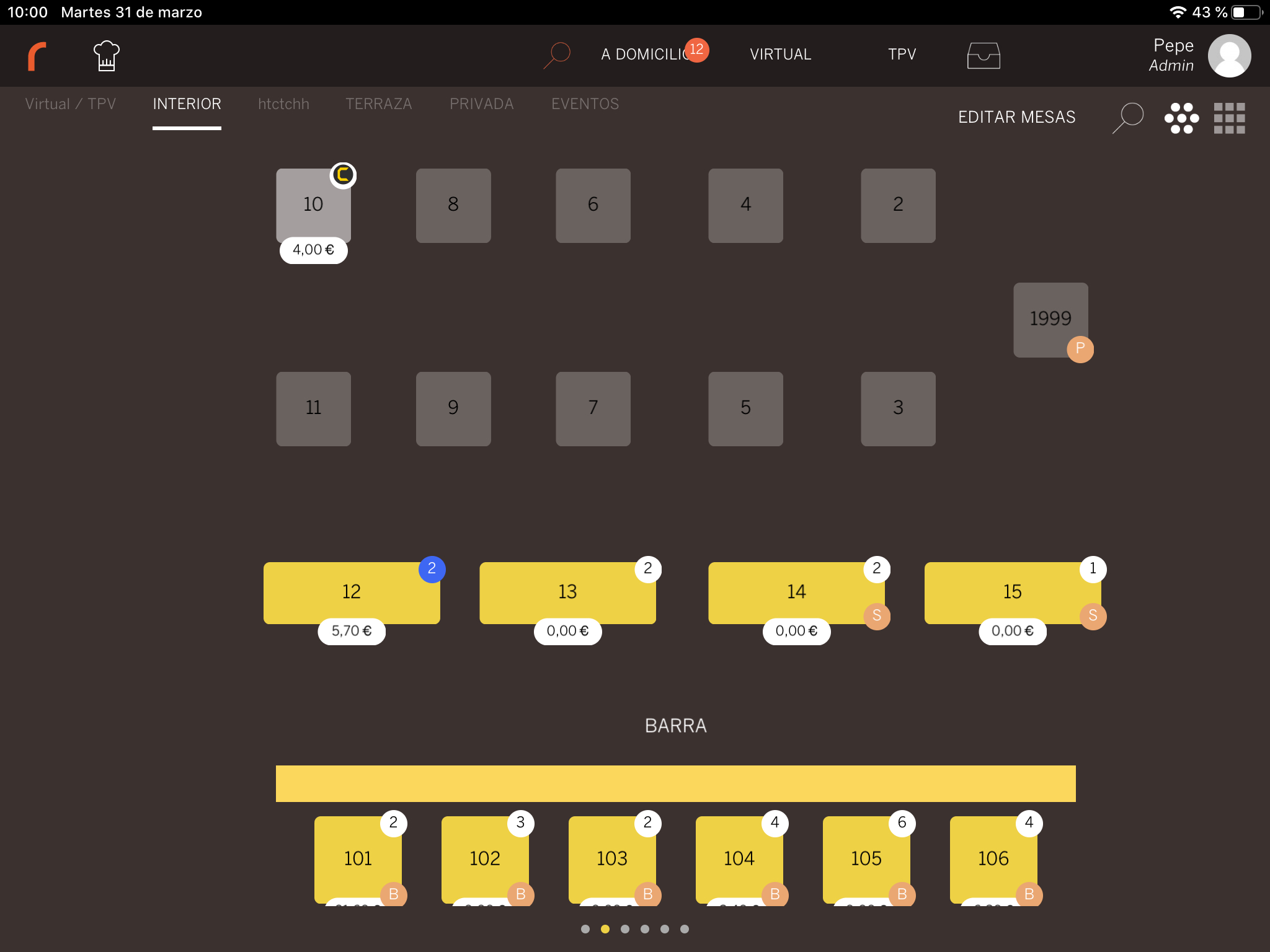 INFORMATION TO SEND TO COVERMANAGER
Authorization Xef: This is the "token" (sequence of alphanumeric characters), which must be generated in the Back Office(https://revoxef.works/account/tokens).

Tenant: User name of the Revo account.

ID's of the tables: Create the integration "Covermanager" and click on the three points "Export tables", and a CSV will be downloaded to send to Covermanager.