All the devices installed in your business to make collections must be associated with a cashier, to be configured from Cashiers. To do this, you must create a new Cashier and assign it a printer and a warehouse, by clicking on the "New" button.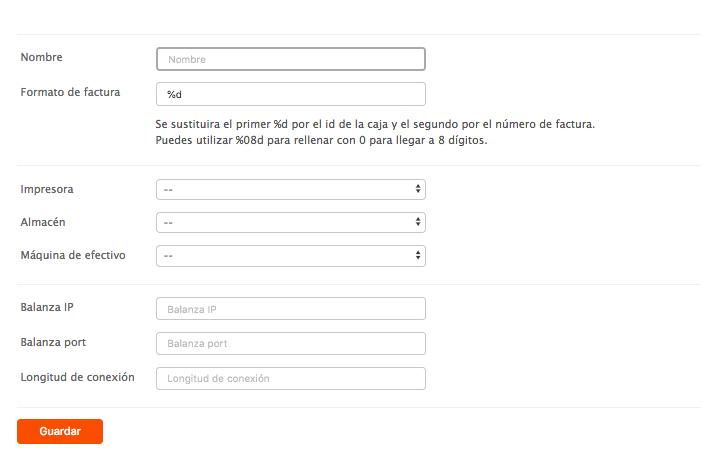 Name: Name assigned to the Cashier.

Invoice format: The first %d will be replaced by the cashier's id and the second one by the invoice number. You can use %08D to fill in with 0 to get to 8 digits.

Printer: Select the assigned printer in the drop-down menu; it must be created previously: Printers

Warehouse: Select the warehouse where the stock should be deducted.

Cash machine: Select the cash machine, as the case may be.

Scale IP: Specify the IP of the scale, as the case may be.

Connection length: Combination of bit rate for the serial port. "Number of bits to use if the scale is connected by RS232"