In this section of the configuration you can visualize and/or add printers for your business, which later on you can also associate with a Cashier.

To add a first or a new printer, click on the "New" button and configure the parameters according to the printer to be installed.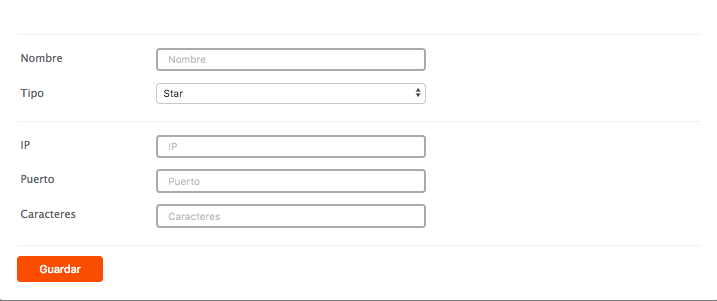 Name: Name to be given to the printer.
Type: Driver to be used for the printer.
IP: IP address you assign or have configured for the printer.
Port: Port to be used for the printer. "9100 by default"
Characters: Number of characters to be displayed per line when printing. "leave blank or 0 for automatic"