The Night work method, as its name indicates, is most recommended for those premises that devote their business mostly to the world of cocktails and mixed drinks. That is, nightclubs, pubs, cocktail bars, etc. One of the main demands in this sector is speed, and this is the greatest virtue of the Night method in Revo Xef.
How to activate the Night work method:
Click on the Revo Xef menu
Enter Preferences
Once in Work Method, select Night.
It is recommended to enable the option: Show the pin when closing order.
Click on the Done button to confirm the changes.
How does the Night work system work?
Once activated, a new order is automatically opened, where you can see some of the main differences with other work systems: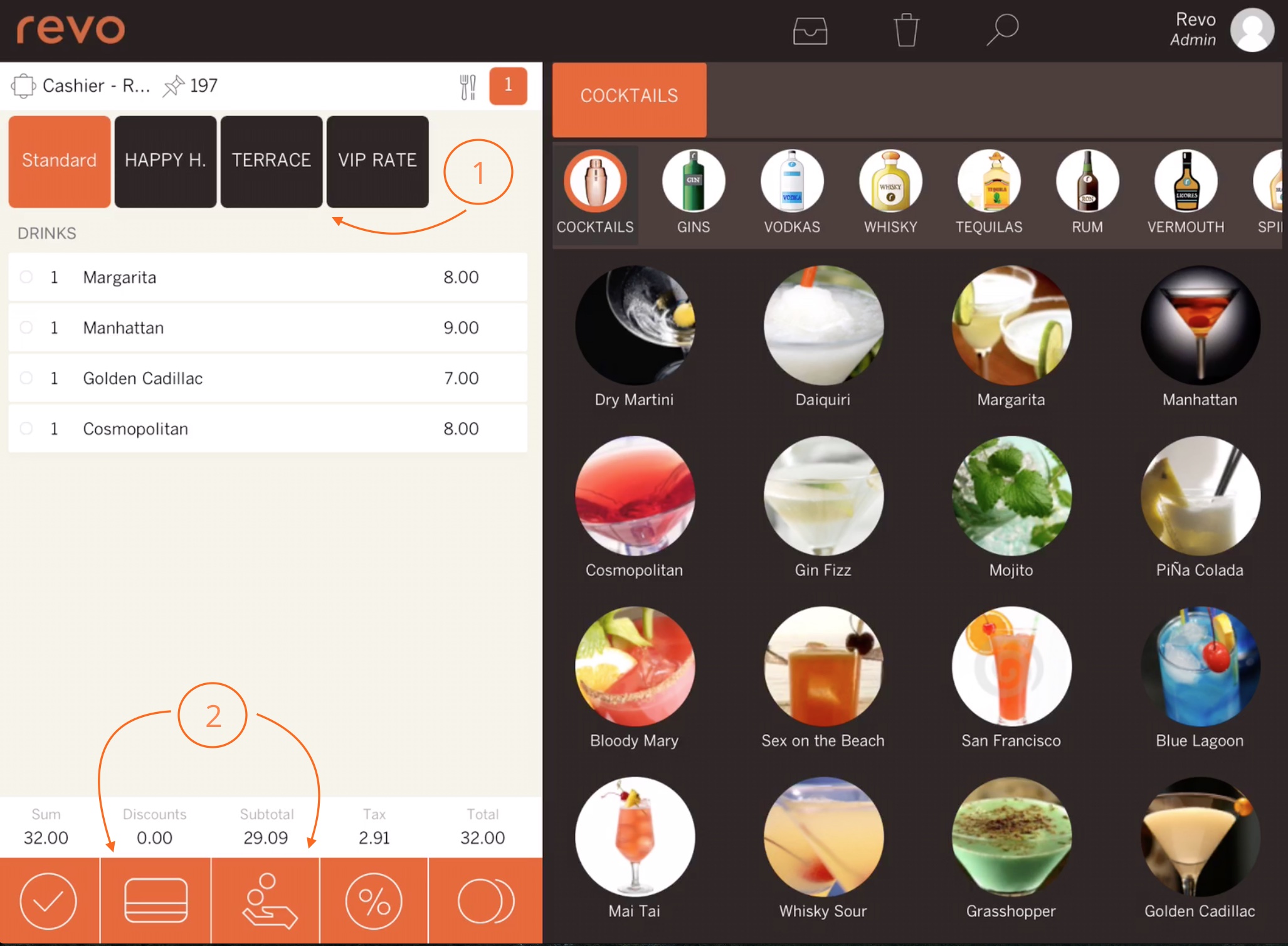 The different rates appear in bigger icons to facilitate the selection and speed.
     > Note: The standard rate is selected by default.
In the Main Buttons, the usual Print Order Ticket and Notes To Kitchen is replaced by the Cash and Card forms of payment; this way, you don't have to enter the payment module every time you want to collect an order.
     > Note: You only have to enter if you use a form of payment other than Cash or Card.
Once an order is closed (collected), the system shows the Users screen, to select one quickly and create a new order.
     > Note: You don't have to enter the pin each time a user is selected. In this work method, speed and agility are paramount.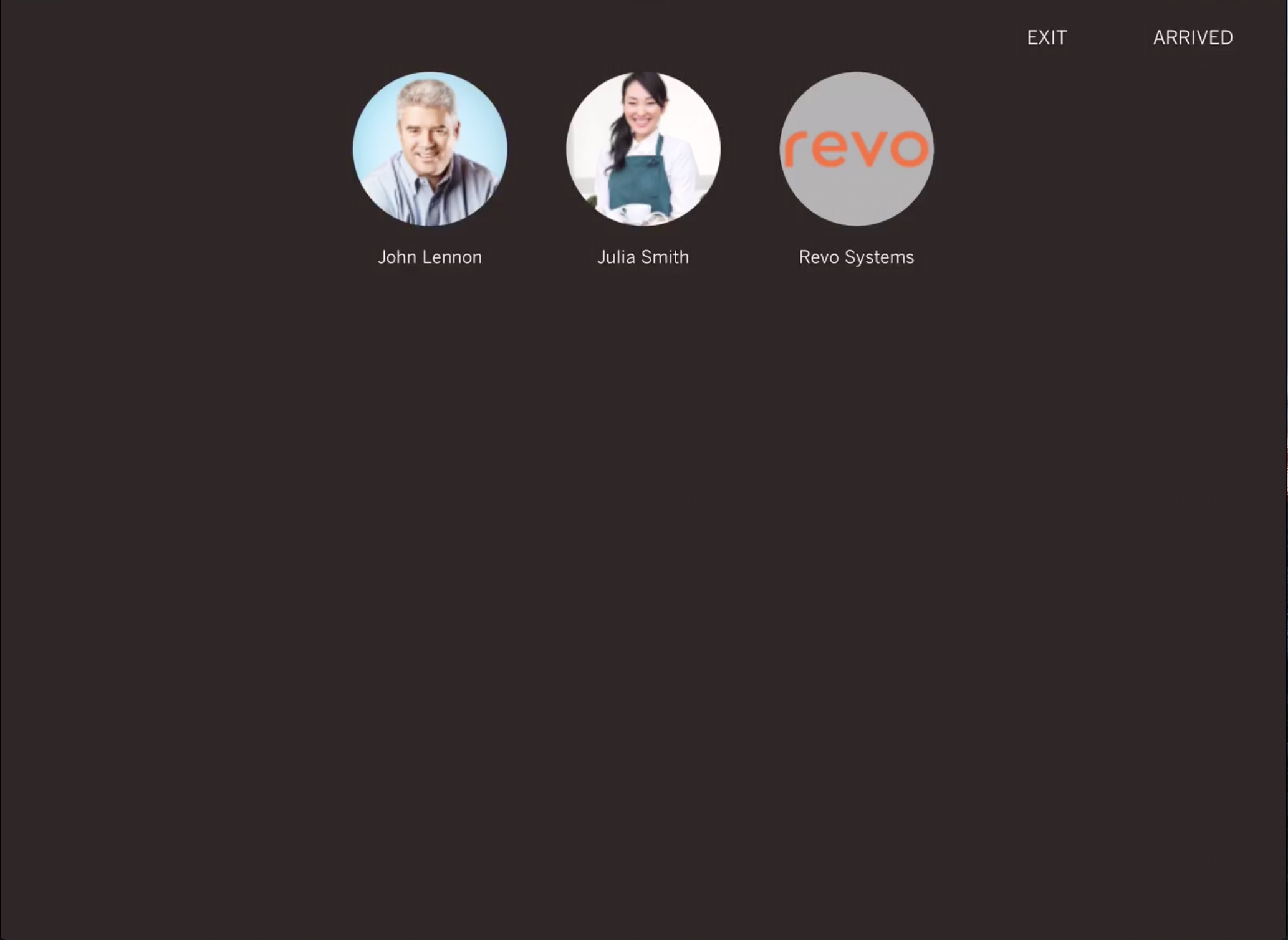 Recommendations for this work method:
As said before, enable the Show Pin Option When Closing Order in the Revo Xef Preferences.

Disable the Pin Timeout option in Office of the Back Office. Remember that, to disable it, you must set it up to 0.

Select Always or Never to print invoice in the Business section of the Back Office.
Note: Options 2 and 3 affect all devices in the account. If your business uses different business methods, keep in mind that these options increase the speed in the use of Revo Xef but some of them, like not showing the pin automatically, can affect data security.