The virtual tables are created with a temporary purpose to manage an order. Unlike the rest of the tables that appear in the [table layout] (http://revoxef.works/tableDesigner/tableRooms/), these disappear as soon as they are closed (collected).
How to create a virtual order?
Once in the table plane, click on the VIRTUAL button.
Enter a name.
Click OK.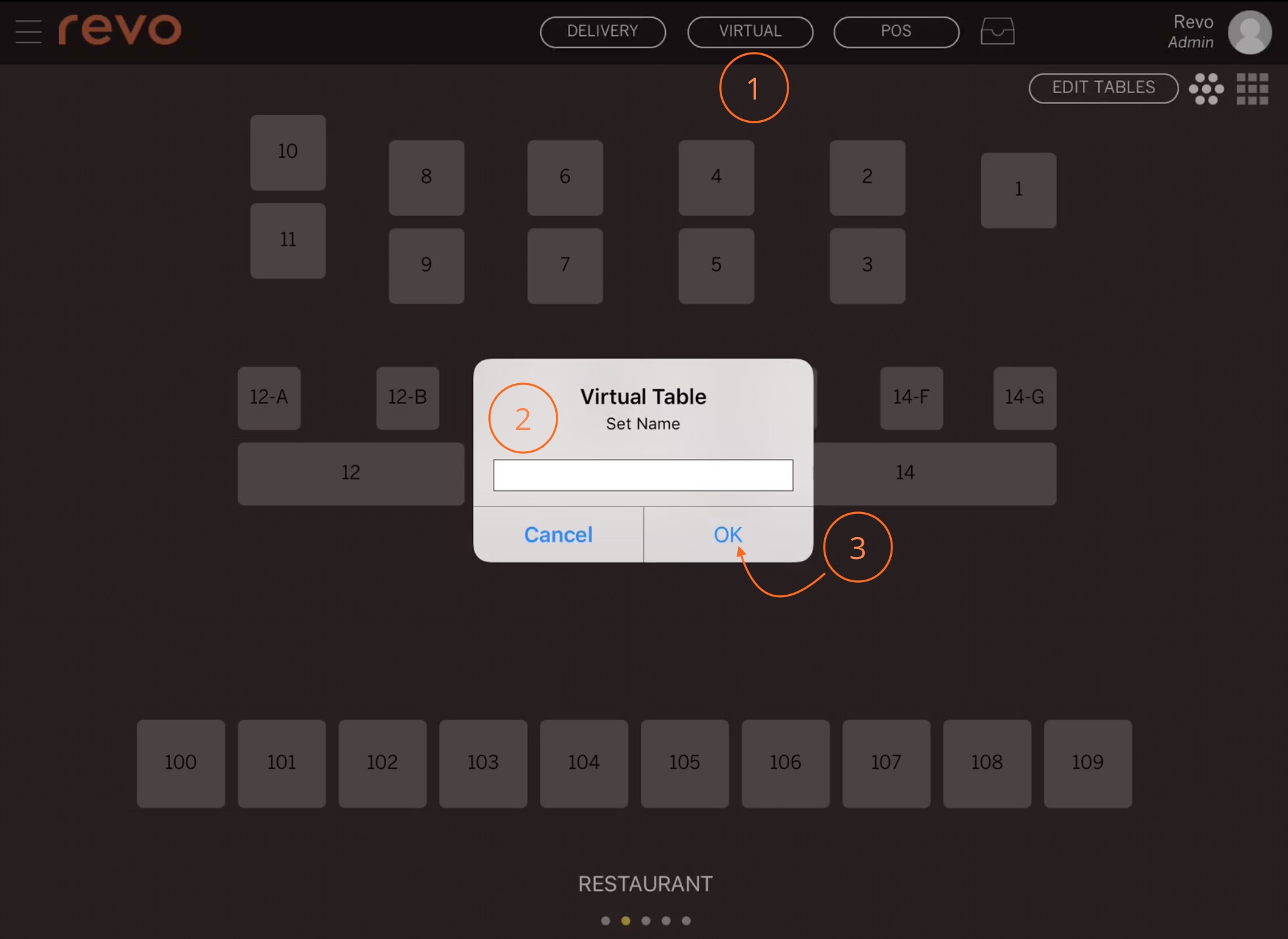 Select the number of diners.
Edit the order by adding products.
Print by clicking on the Xef's Toque icon or save the command by clicking on
Note: Please note that, if you save the order by clicking on , it will not be sent to production. In other words, it will only save the changes to the order, but it will not be printed.
Where can I find the virtual tables?
As long as the virtual tables remain open, they can be found in the room on the far left. You can easily find them with the following gesture: Swipe to the right on the table layout <i class="fa fa-long-arrow-right "aria-hidden="true">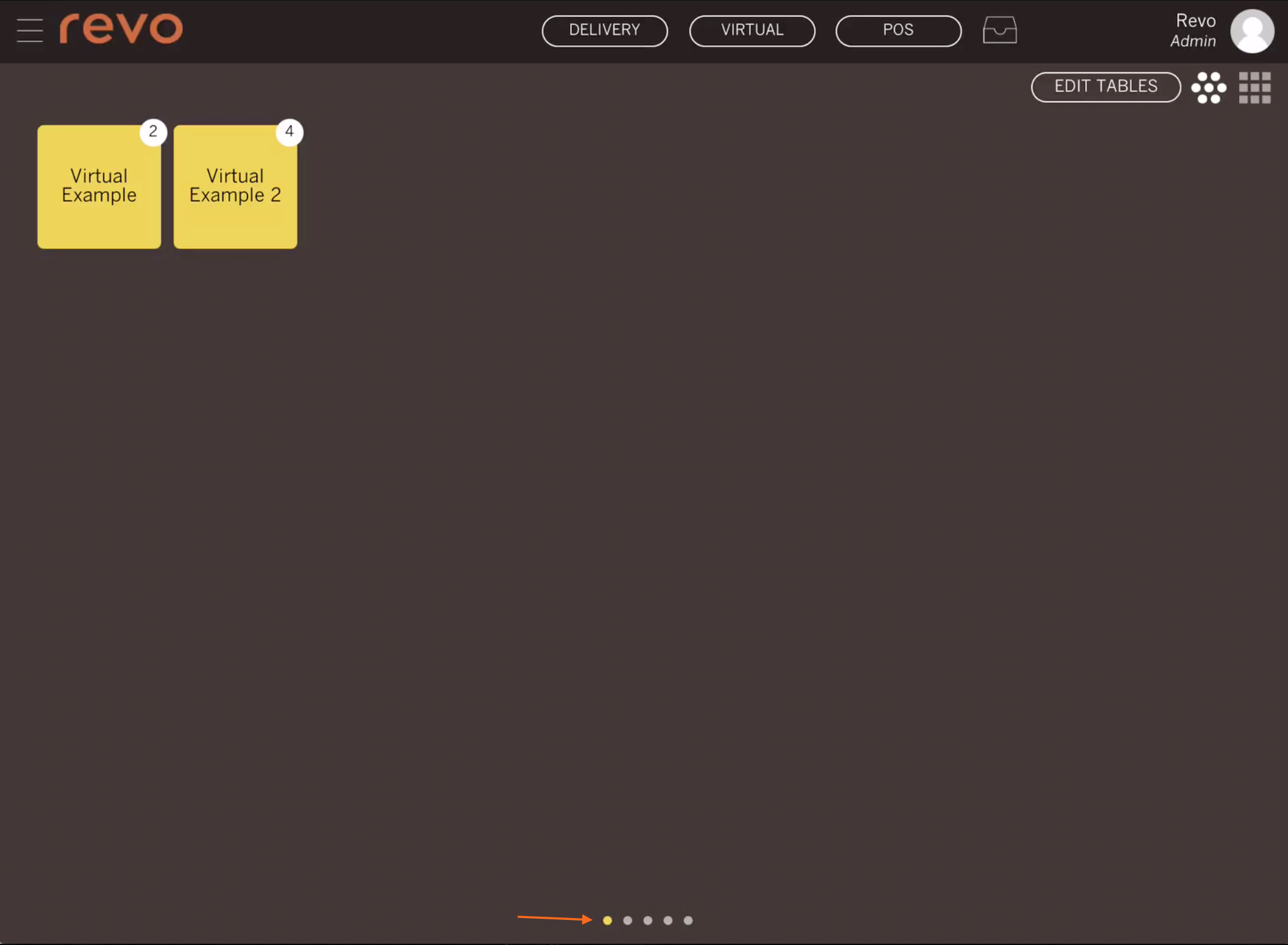 Virtual Tables Work Method:
There are some businesses that, because of their way of working, or because they do not have a fixed tables system, may be interested in working only with virtual tables. With Revo you can set up your devices with the Virtual Tables work method.
Click on the Revo Xef menu
Enter Preferences
Once in Work Method, select Virtual Tables.
Click on the Done button to confirm the change.
Then the system will display only the Virtual Tables room and not the rest of the rooms created in the Back Office.