The Income/Outcome tool is used to record cash transactions not linked to sales invoices. For example, a cash outcome would be a payment to a supplier, or cash from the cash drawer used to buy something. On the opposite, an income would be some cash put in the cash register.
How to register an income or outcome?
Click on the Revo menu icon.
Click on Income/ Outcome
On the screen, select Income or Outcome.
Add a reason.
Add a quantity amount.
Save with the icon.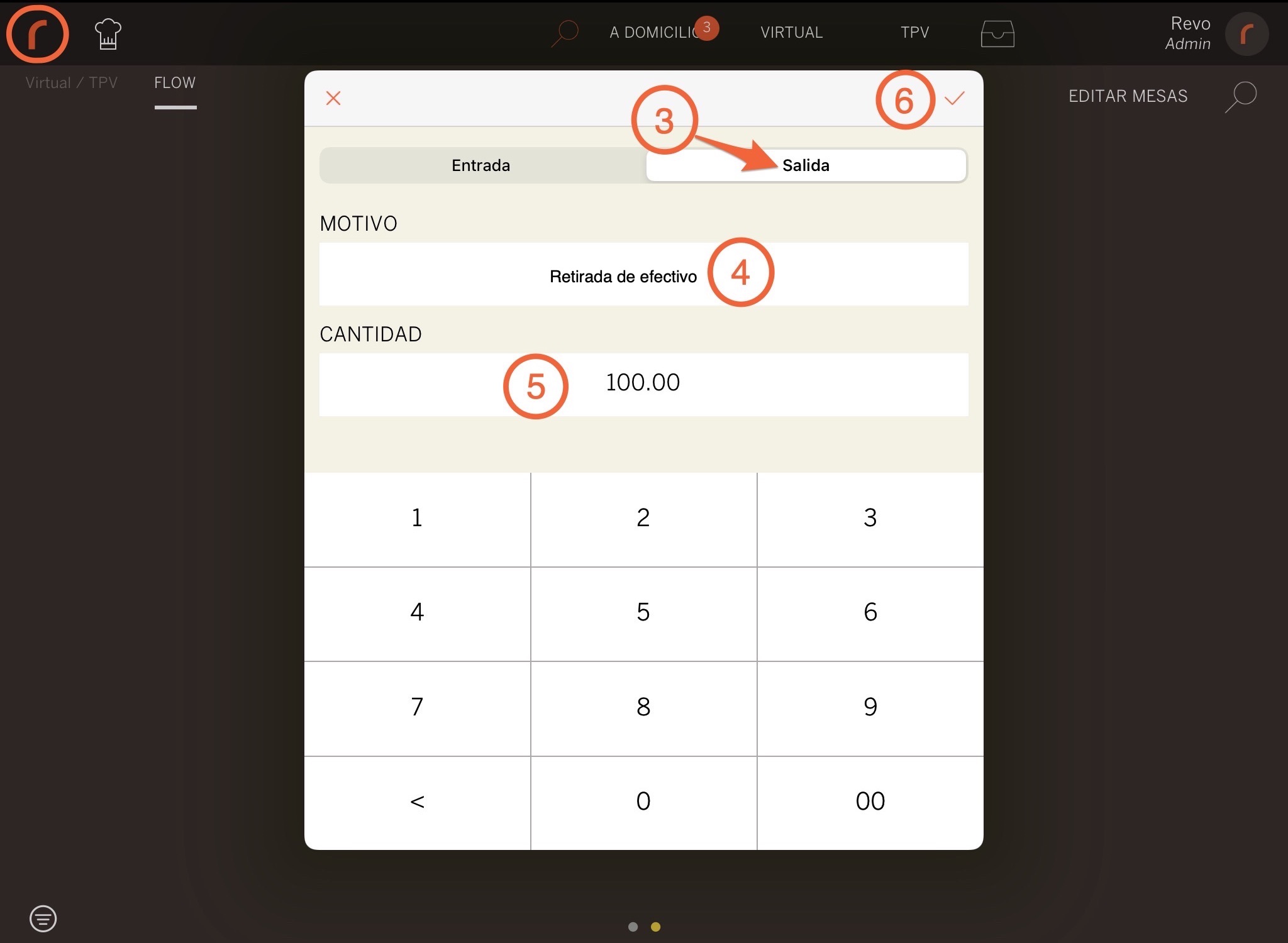 A paper will be printed on the cash drawer printer as proof of cash income or outcome. In addition, all incomes and outcomes can be checked in the [Back Office] (http://revoxef.works/reports/inouts).
Note: Incomes/Outcomes affect the daily cash control and must be taken into account when closing a shift (X Report).