For REVO to work properly, it is important to check the connection status of the devices that are connected to it, such as printers, system, integrations, others... In this article, we will explain how you can check the system status of your POS software. With the System Status option in your Revo XEF application, you will be able to quickly check the status of your devices and detect so to fix any problems that arise. By following these simple steps:
How it works
XEF
Open the REVO menu by clicking on the r.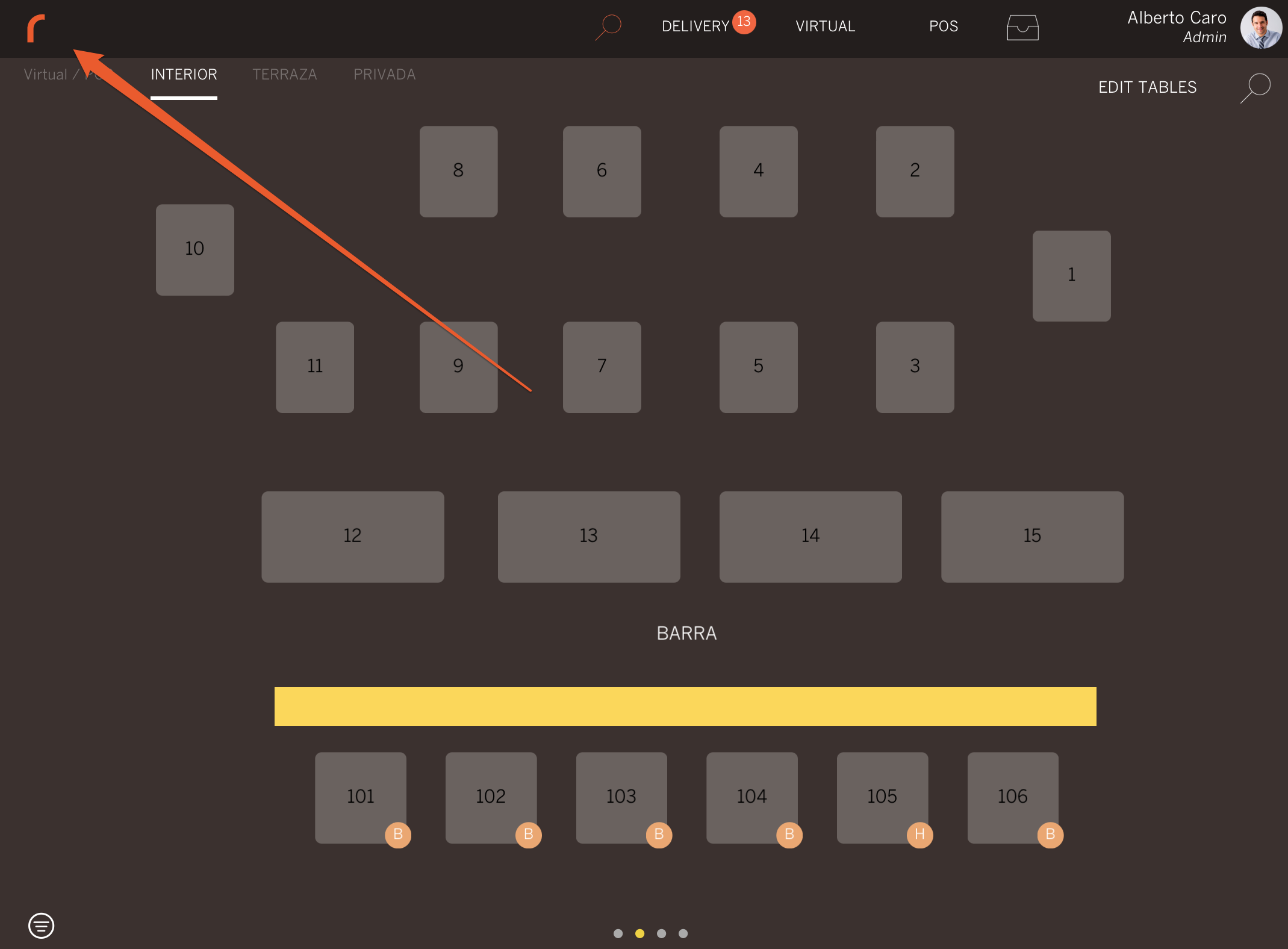 Click on "System status"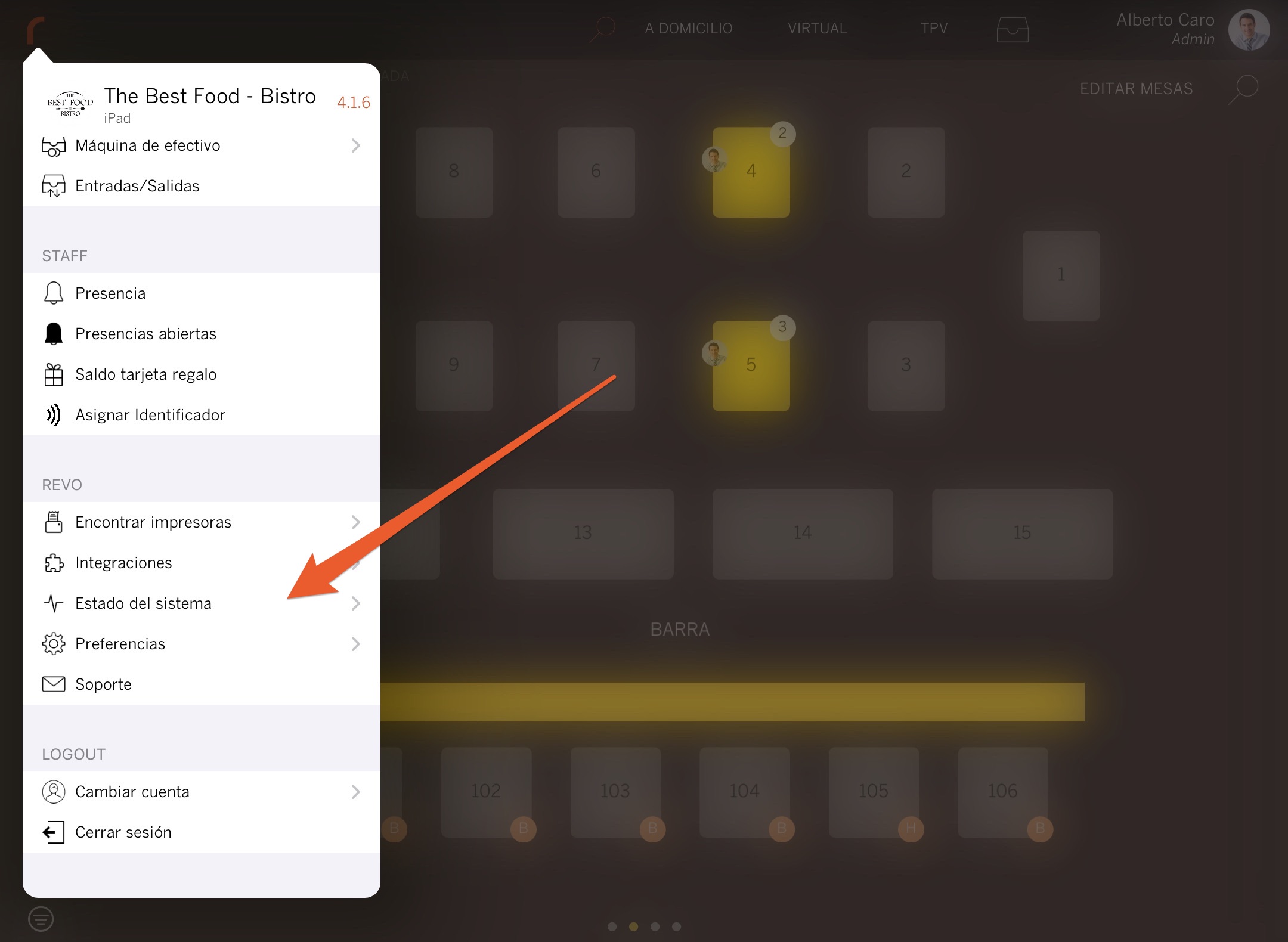 Upon accessing, you will find the following:
System
We will be able to check the status of the printers status, the name and IP number.
Integrations
If we have integrations with REVO, we can check its status.
Others
In others, we will see any device with IP that we have connected to Revo XEF and we would like to check its status. For example, if we have connected our Revo DISPLAY, its status will appear.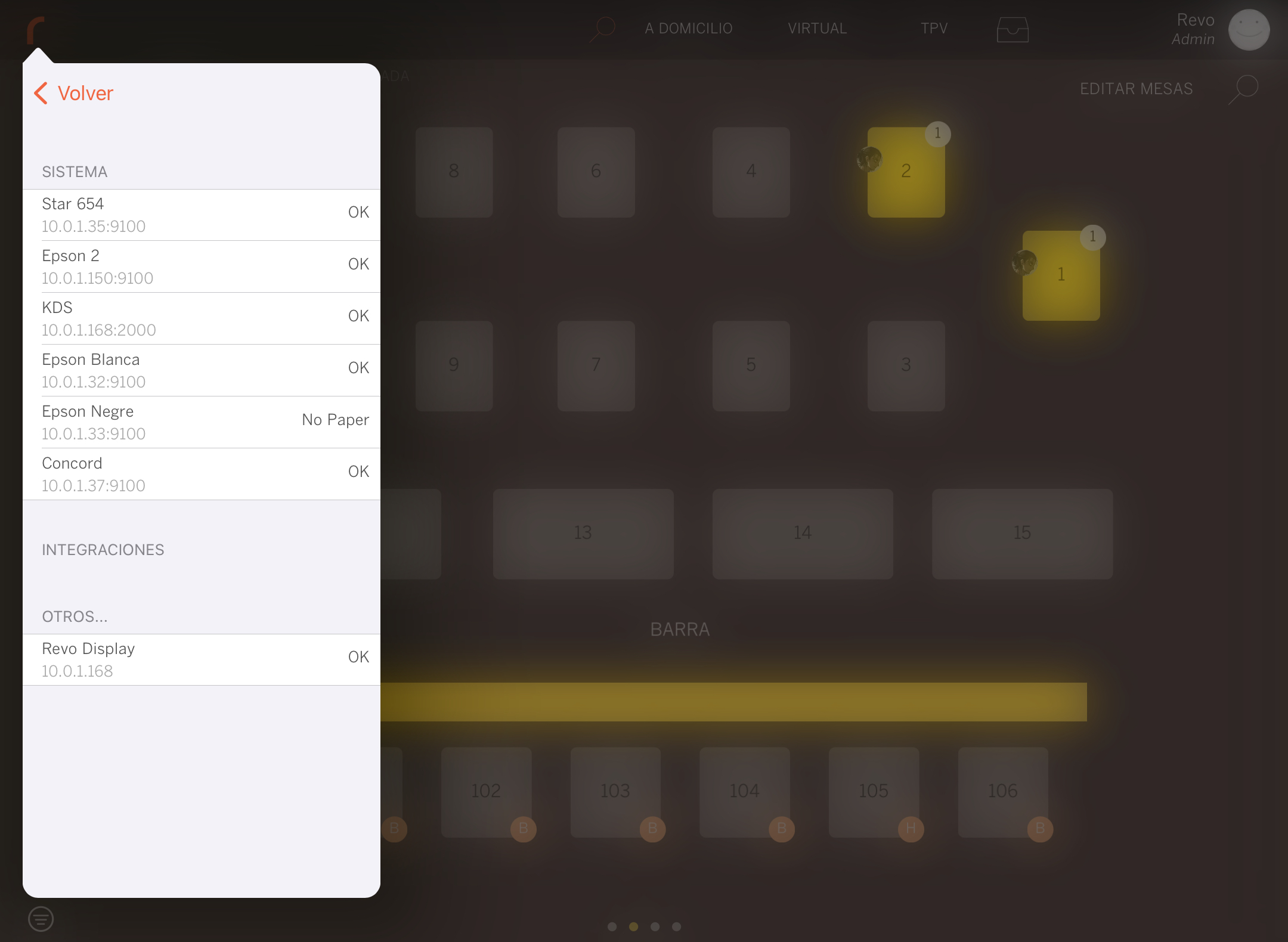 Note: We can also check some of the reasons why our printers might not be printing, as an example in the picture, one of the printers is out of paper.