One of the prerequisites for having the Revo InTouch application is to be part of the Apple Developer Program. This initial process has to be done directly by the end customer, as  Apple verifies the identity of the company, even with a phone call. In addition, the process will allow the customer to distribute their custom application to the App Store, as an organization and under their own name. Currently (2019), this Apple service has a cost of € 99.00/year.
Note: As a #REVOChannel, you are expected to provide direct support to your customers until the end of this process. The operation is complex enough not to expect all REVO customers to be able to carry it out autonomously.
Create an account:
IMPORTANT: In the account creation process, it is important to keep in mind that the data cannot be changed subsequently. It is advisable to verify that the information entered is right and follow the steps carefully. A change of data would involve the creation of a new account and therefore the subscription would have to be repaid. REVO is not responsible for any errors in the creation of this account.
Here are the 9 steps to follow:
The following link should be accessed: https://developer.apple.com/programs/enroll/.

To start the process, click the button:Start Your Enrollment.

The corresponding credentials (Apple ID) must be entered.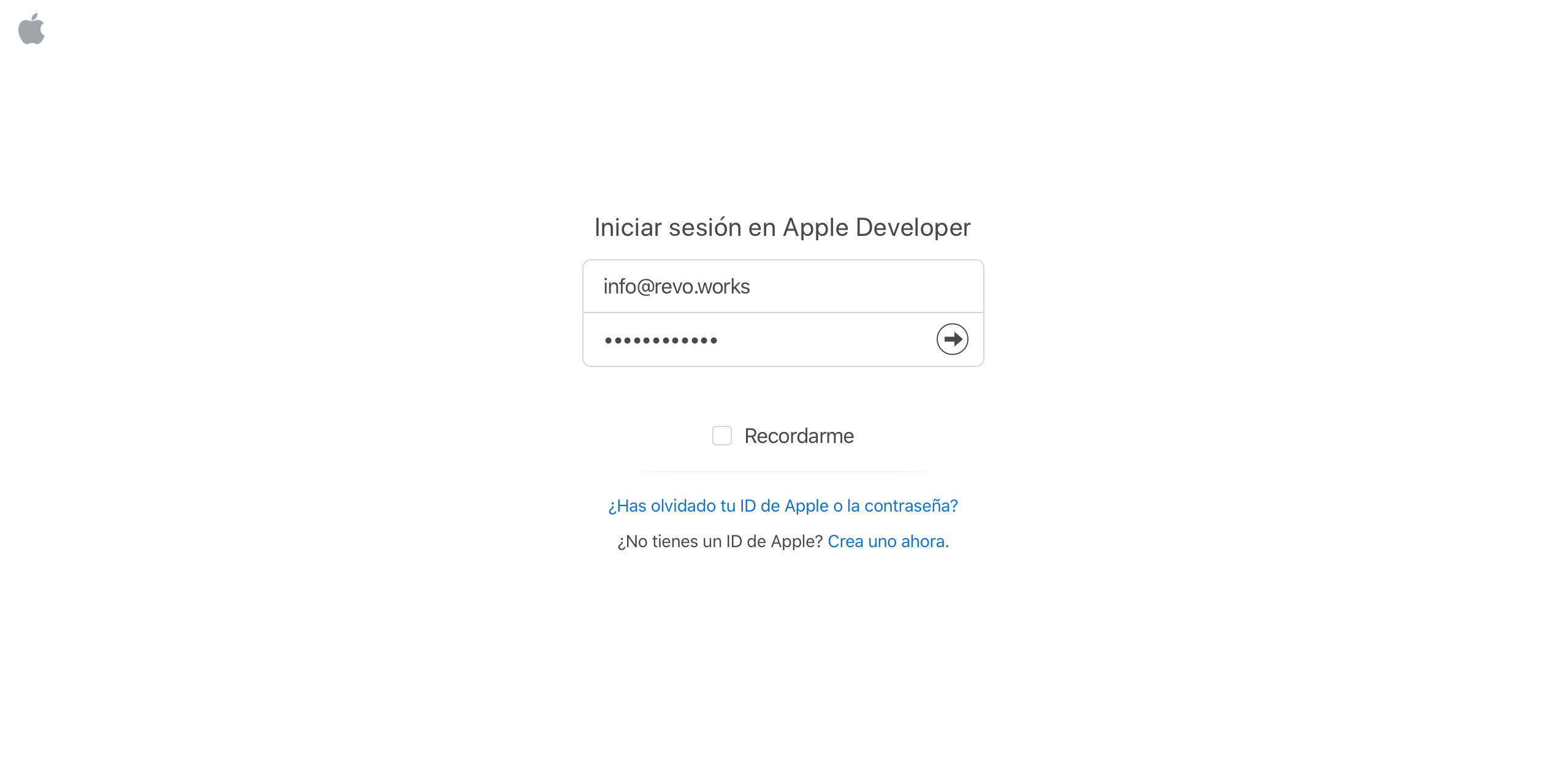 Note: If the customer does not have an Apple ID, a new one must be created through this other link: https://appleid.apple.com/#!&page=signin. More information on how to create an Apple ID, here: https://support.apple.com/es-es/HT204316.
Once the corresponding Apple ID is entered, a preview screen may appear indicating that some Apple ID data needs to be updated. Steps must be followed to complete this action.

On the next screen, select the I develop apps as: Company / Organization option, and click the Continue button.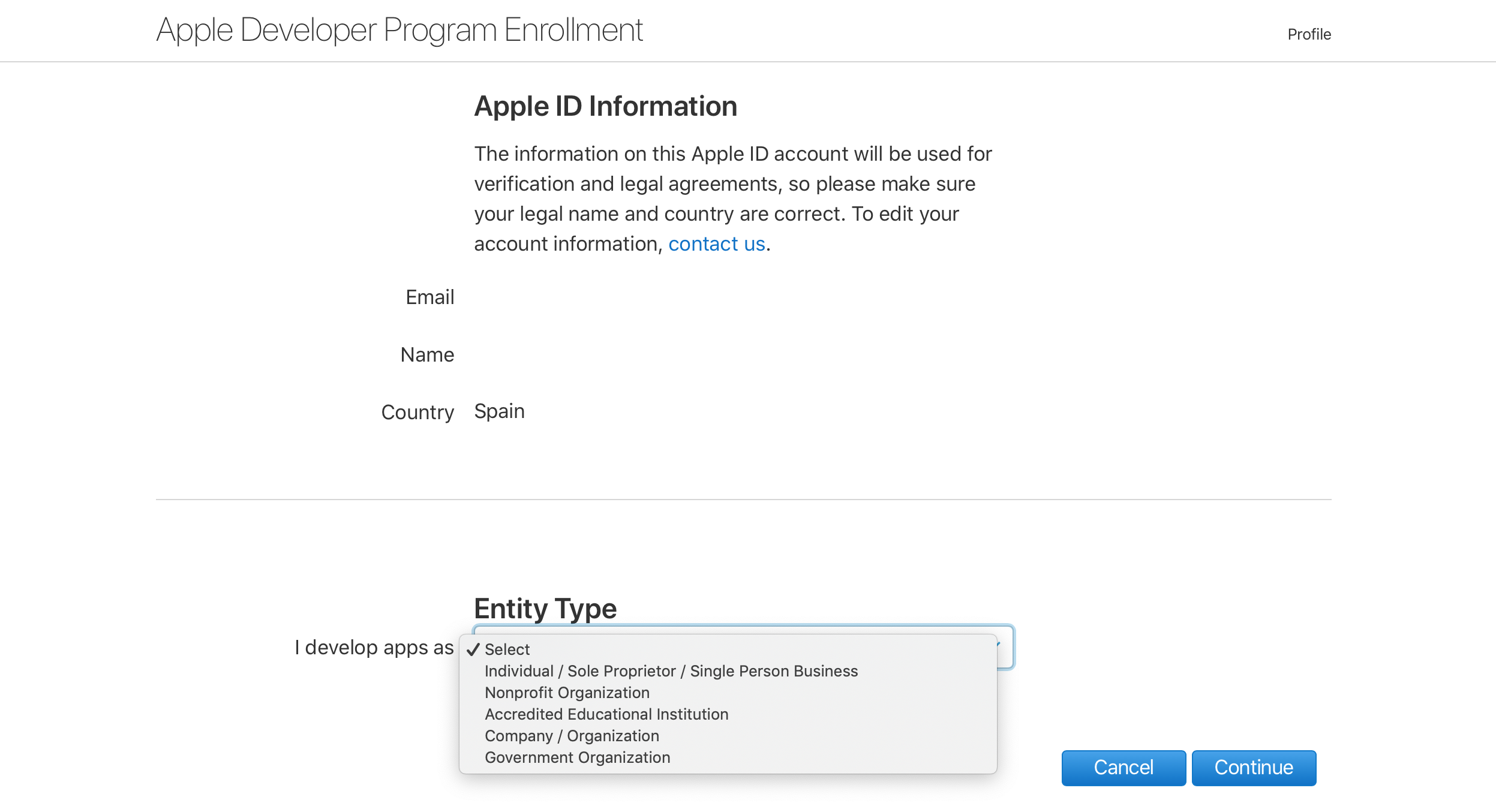 Then, choose one of the two options that appear on the screen and complete the information.

Then, complete the information about the Company:
It's essential to enter the D.U.N.S. number in order to verify the identity of the company. The data must be entered at this link: https://developer.apple.com/enroll/duns-lookup/#!/search, after which the company will receive an email with the required information.
Then, confirm the information and create the account with the Submit button.

Finally, you have to grant privileges to REVO as a developer, so it is required to complete the following process.
Grant REVO privileges as administrator:
a. Log in to https://appstoreconnect.apple.com/login.
b. Click Users and Access.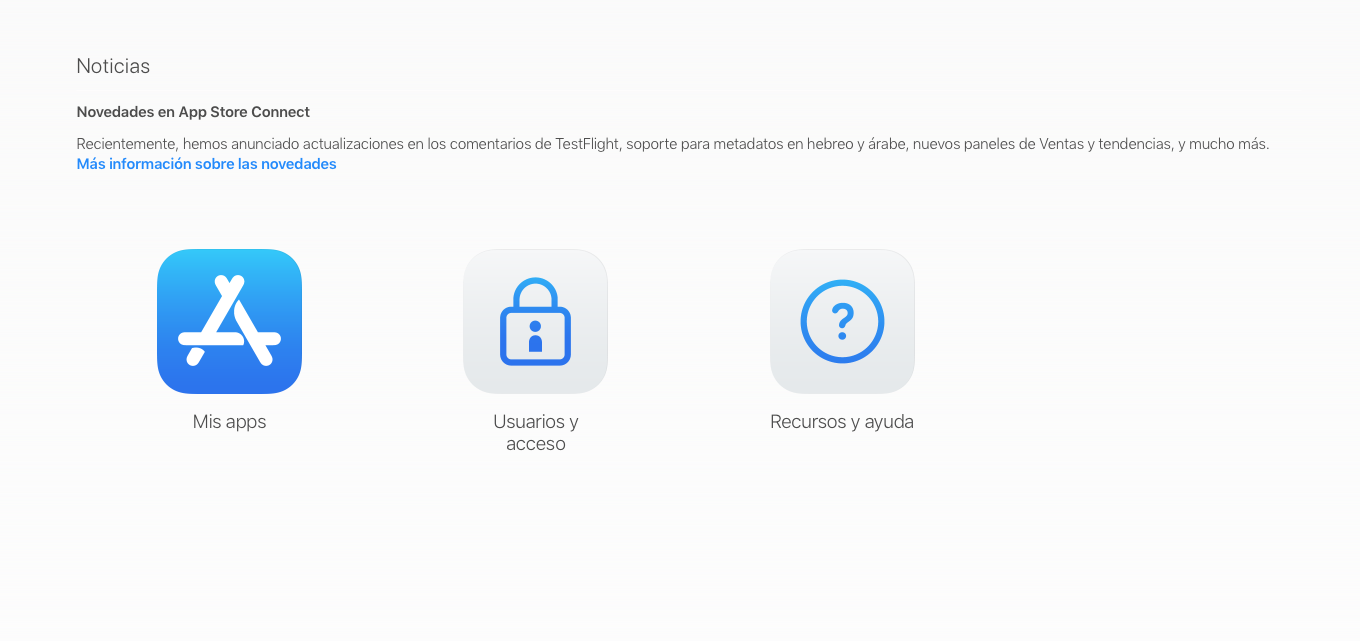 c. Add a new user with the + button.
d. Add information: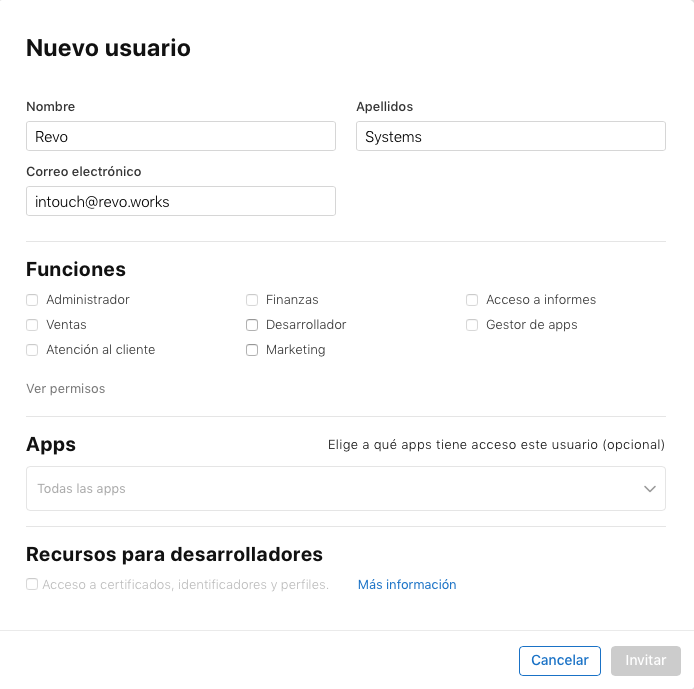 Email: intouch@revo.works
Functions: administrator
e. IMPORTANT: Enable the developer resource option Access Certificates, IDs, and profiles.
f. Click Invite.