The Massive Stock Input lets you add all your inventory of products in a quick way from a computer with the help of a barcode reader or by copying the barcode manually. With this you can add, move or inventory several products in a quick way with a single action.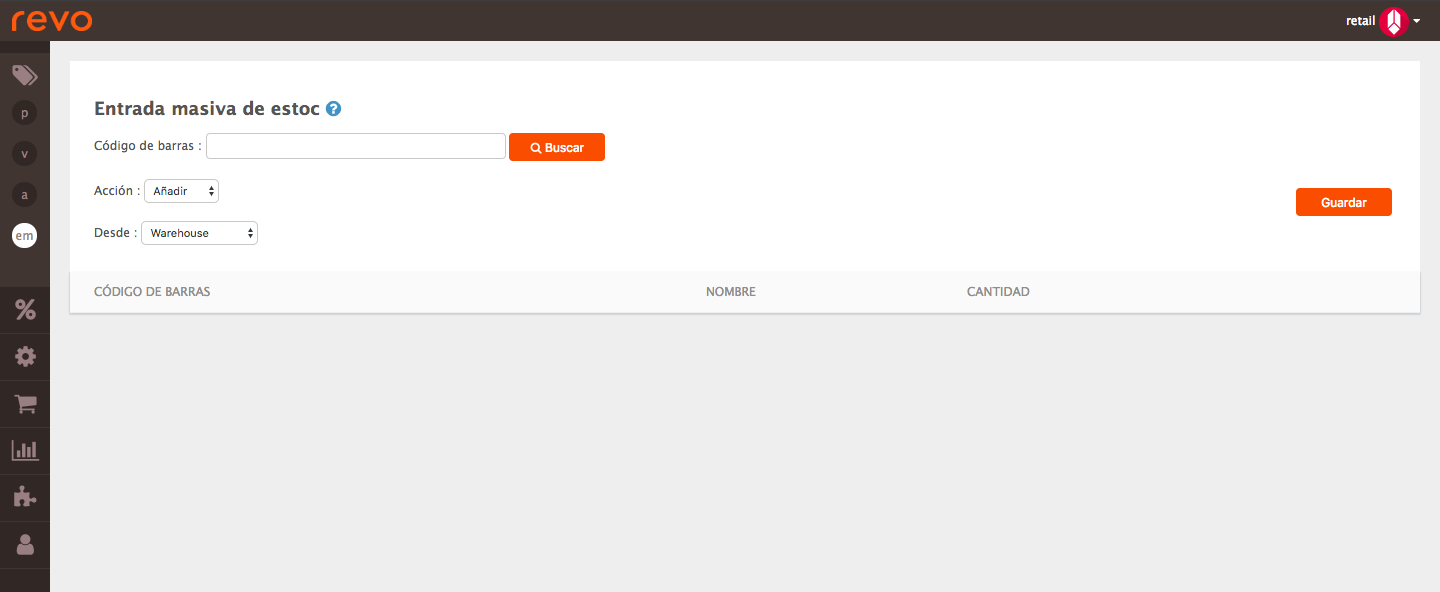 Access the Back Office in Retail.
In the Products section of the menu, enter Massive Stock Input.
Scan or enter the barcode of the product in question.
Choose the Action you want to perform at that moment: Add, Move or Inventory.
Then choose the warehouse where you want to enter the movement.
Once everything is ready, just click "Save" to apply the changes.