Profile
In the Profile section found in Your Account section, you have basic information, such as your email, predefined language, time zone, as well as the date of creation.
Subscription
In this section, you can find the information about your subscription with Revo, such as the contracted plan and any extras you may have acquired.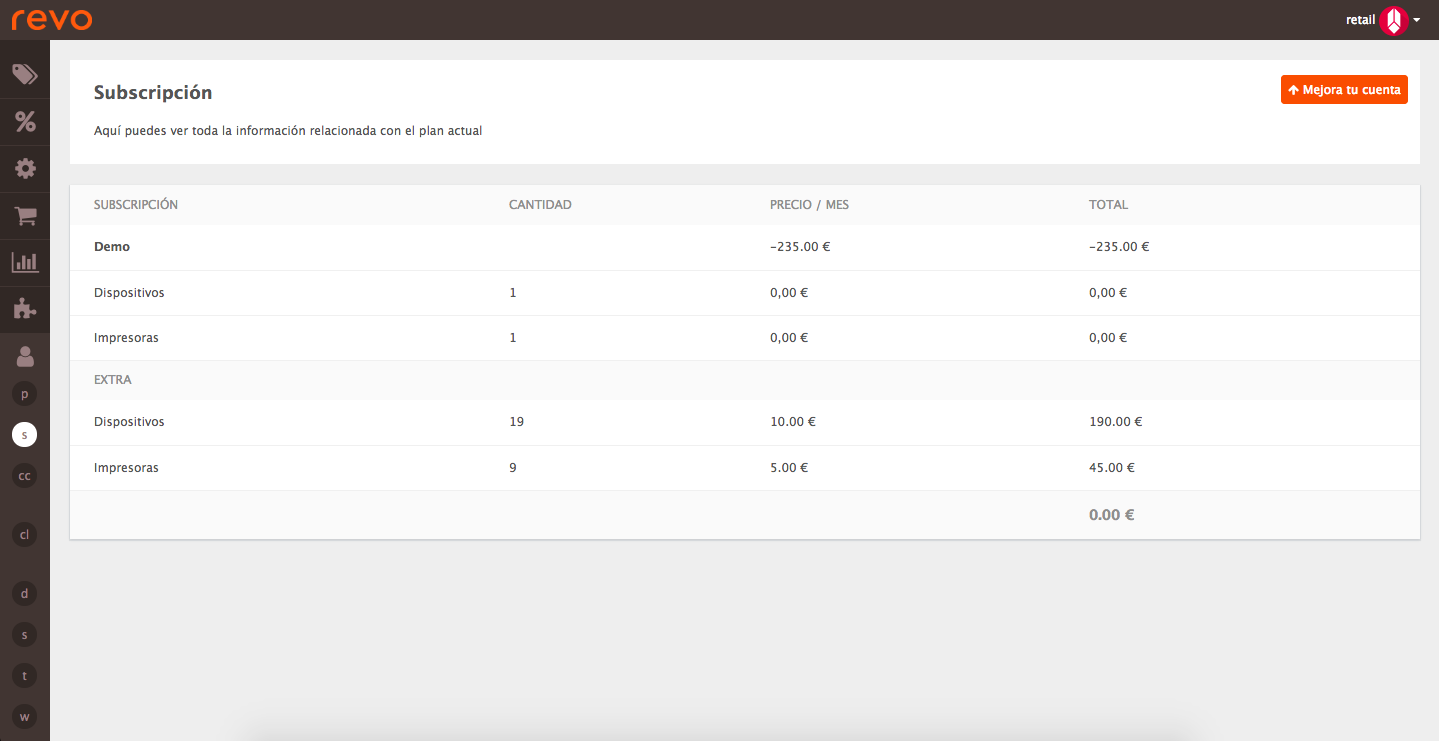 You can also make a request to improve your subscription or add an extra (device, printer, etc.), if you wish, by clicking on the "Improve Account" button, to send a ticket with your request which shall be answered within the shortest time.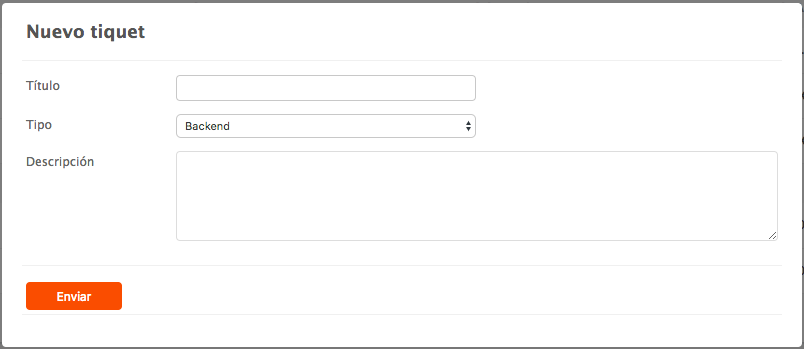 Change Back Office password
Here you can change your current access password to the Back Office, for a new one of your choice. To do it, enter the current password and the new one twice. Then click "Save" to confirm the changes.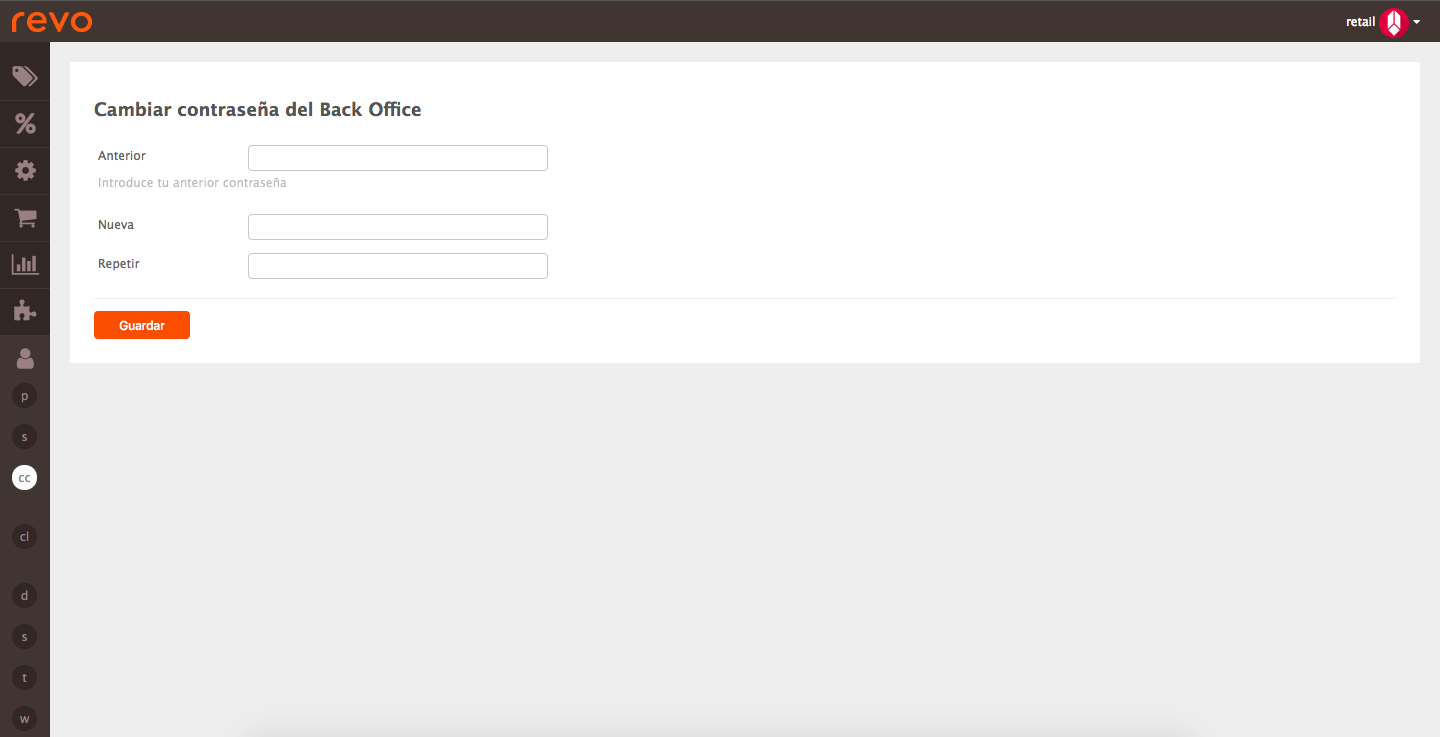 Note: If you do not remember the current password, the only way to modify it is through the password recovery form. See this article for more information: How to reset the Back Office password
Change App password
Unlike the password change of the Back Office, to change the access to the App, just enter the new one twice and click on "Save" to apply the changes.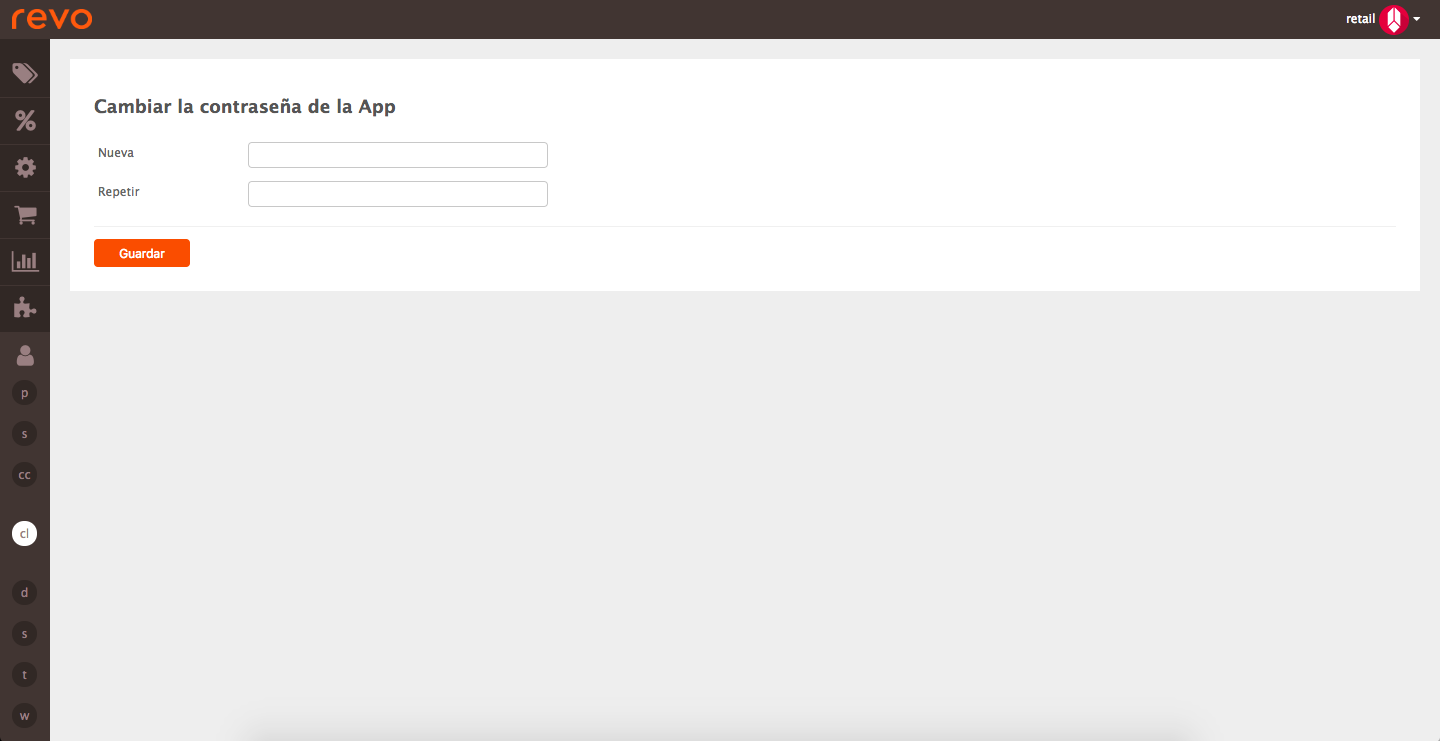 Devices
Here you can see the devices linked to your account, whether active or out of service, with model, iOS version, installed app version, and last connection date.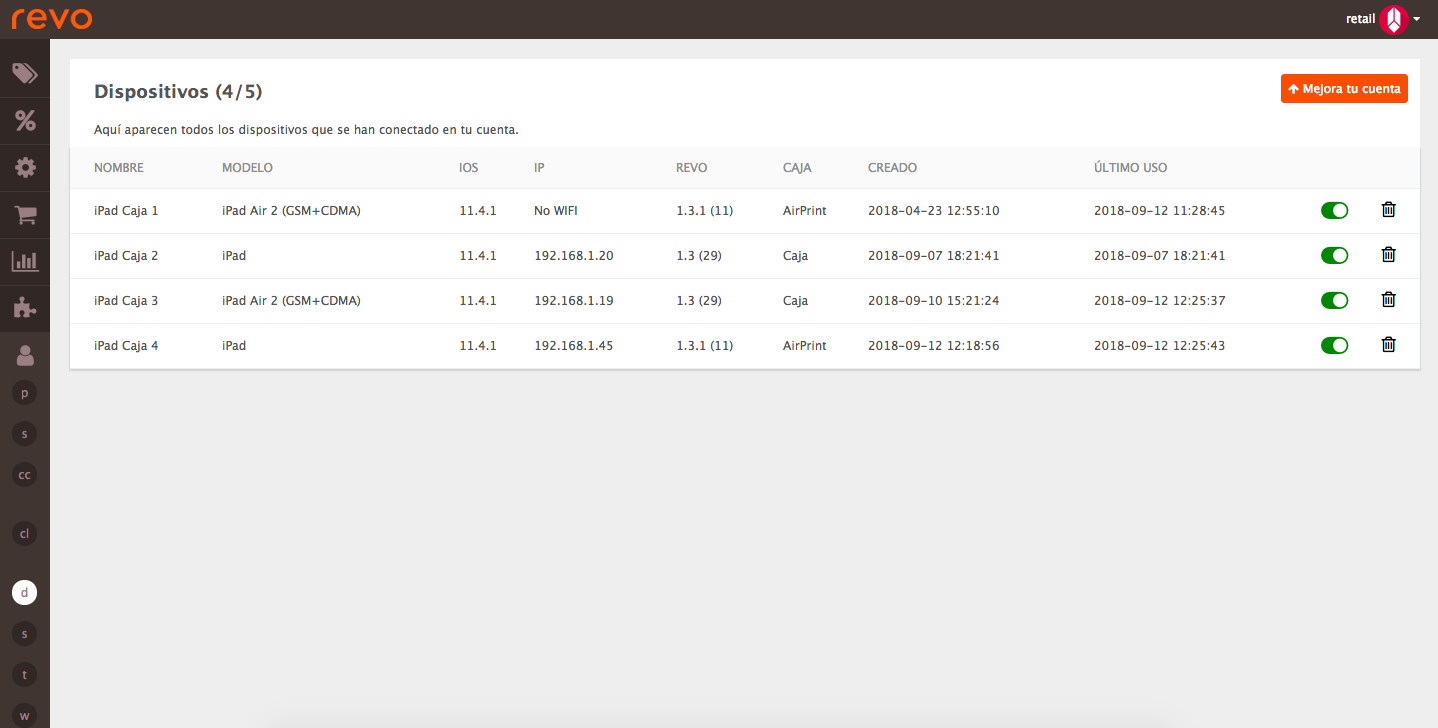 Support
In this section you will be able to see our open support tickets and their status, filtering them according to their status: pending, solved or closed; you can also create new ones whenever needed.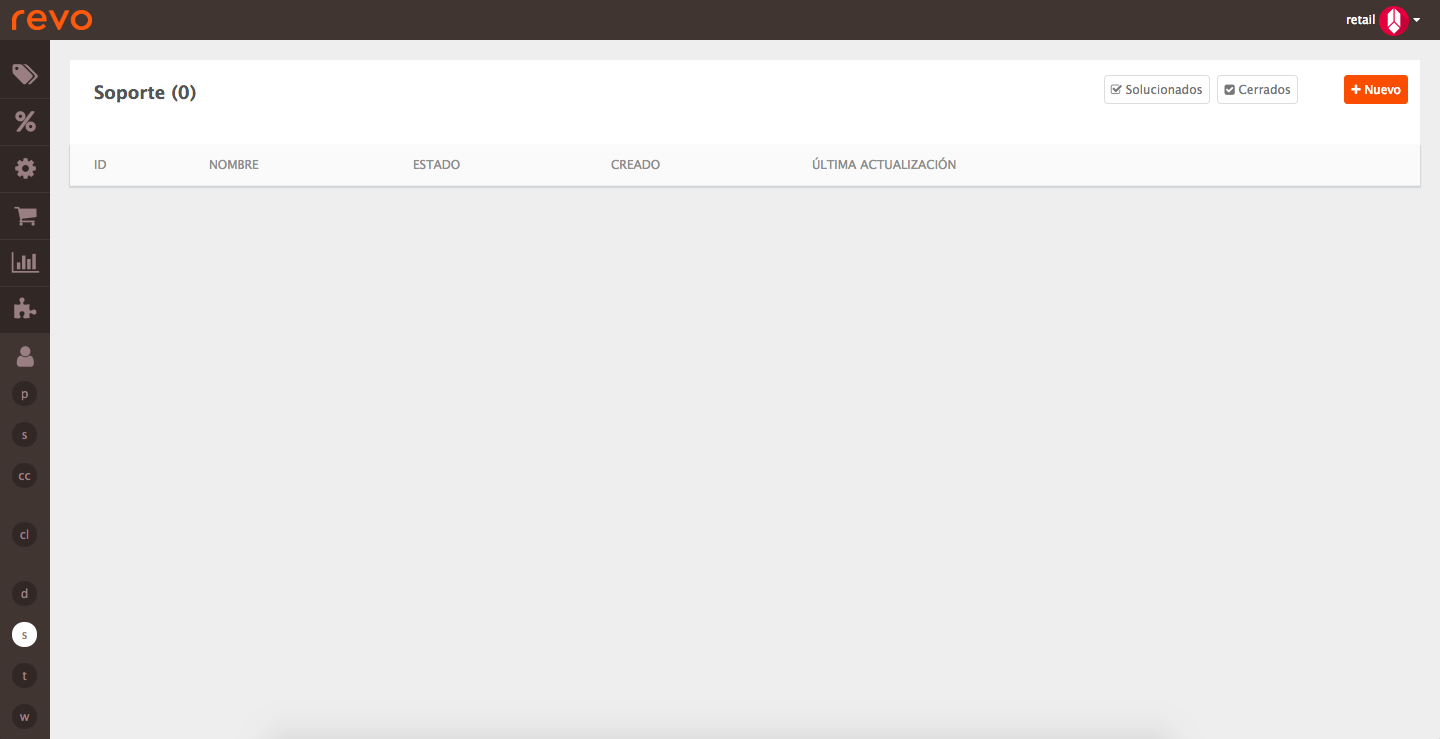 Tokens
Tokens can be used to integrate services to third parties or even other Revo applications, such as Revo Flow.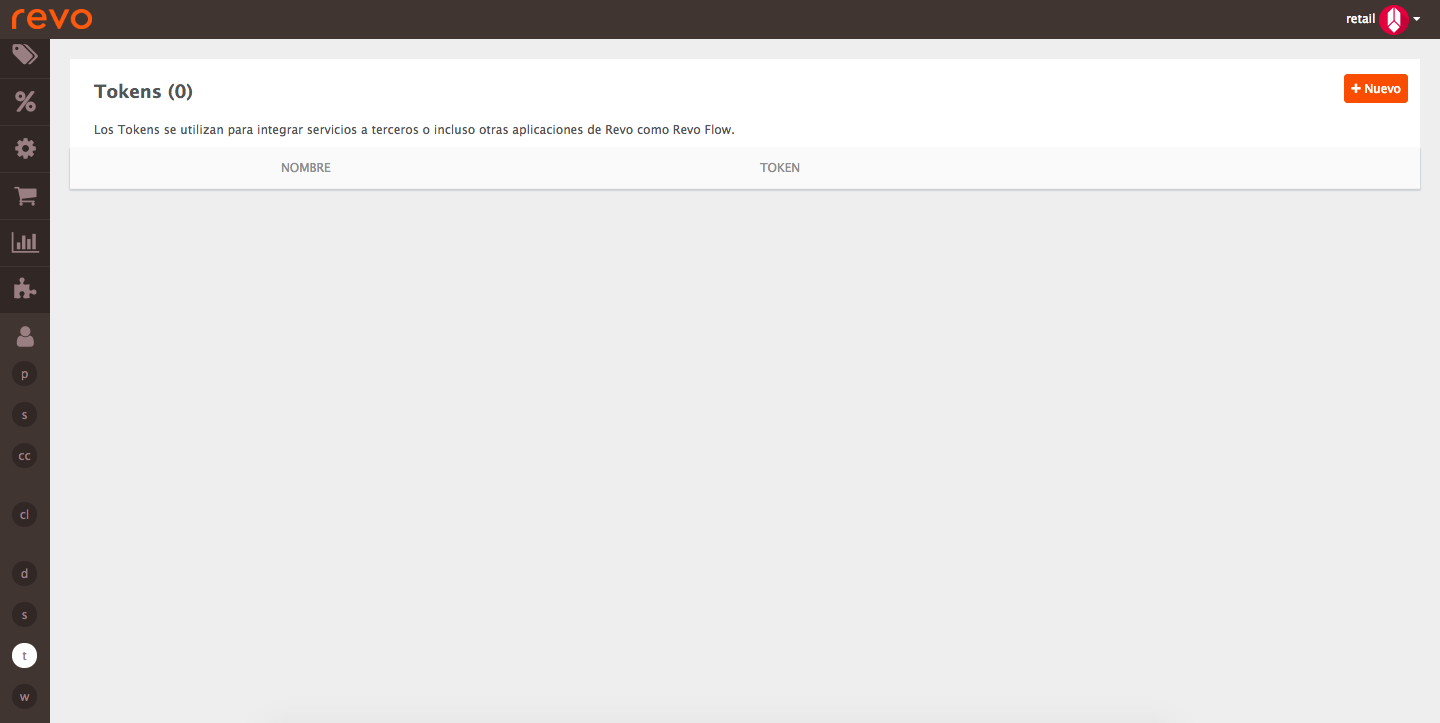 Webhooks
Webhooks are a method of altering the operation of a page or web application, with personalized callbacks. Like the tokens, they are used in very specific cases for integrations.