This article explains all the required steps to register a Stripe account.
Access directly the url: https://dashboard.stripe.com/register or directly the main Stripe web page: https://stripe.com/es and then click on CREATE ACCOUNT

Enter the initial credentials of the account.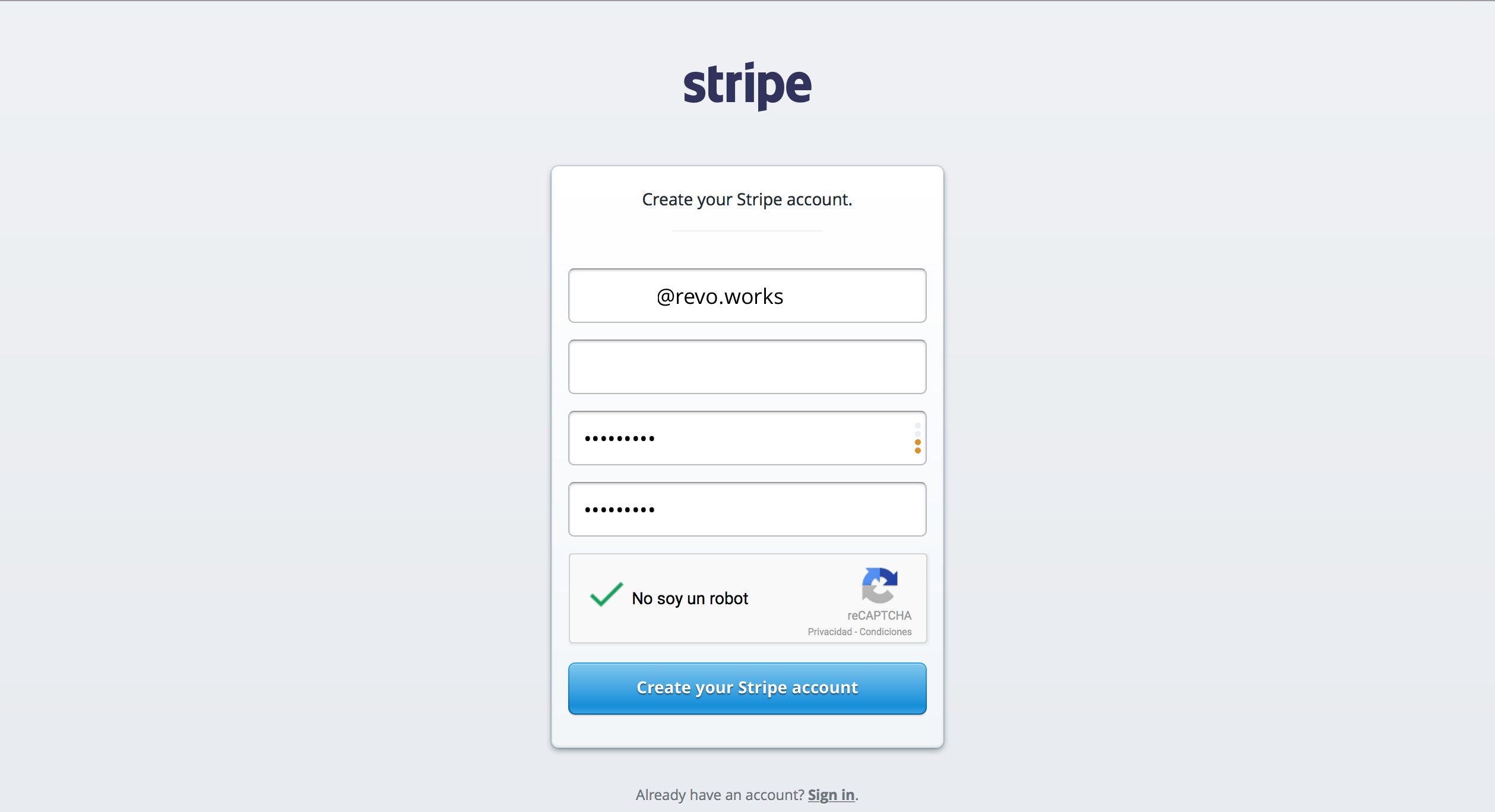 Email: An e-mail address you can access. Later on, you will receive an email to verify the account.

Name: Main name of the account.

Password: Enter a password.
Note: The password must contain at least 8 characters, and among them at least 1 lowercase, 1 uppercase, a number and an alphanumerical character ( $ % & / ? ¿ # @ ). For example, a valid password would be 2017Revo$.
Verify password: Enter the password again.

I'm not a robot: Activate the option of reCAPTCHA verification.
Click on the Create your Stripe account button.

Once the account is created, move to the [API] option(https://dashboard.stripe.com/account/apikeys) and click on activate your account.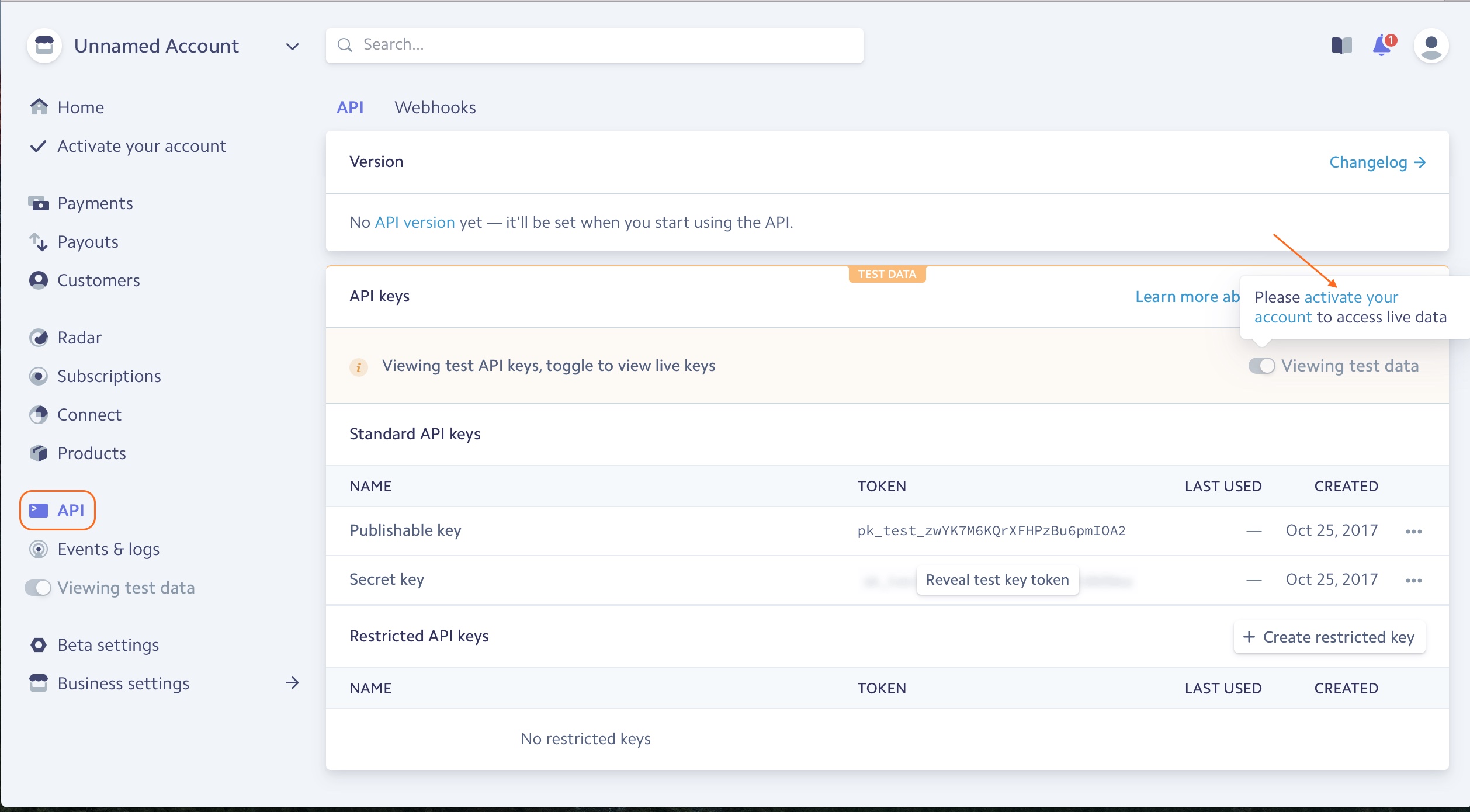 Later on, the program will ask you to verify the e-mail account. You will receive a message on the e-mail account you have previously entered, where you should click on the confirm email address button

Note: If you do not receive the confirmation message within a short delay, check that it is not in the Spam tray.
To finalize the activation of the account, move on to the option Activate your account and enter your tax data.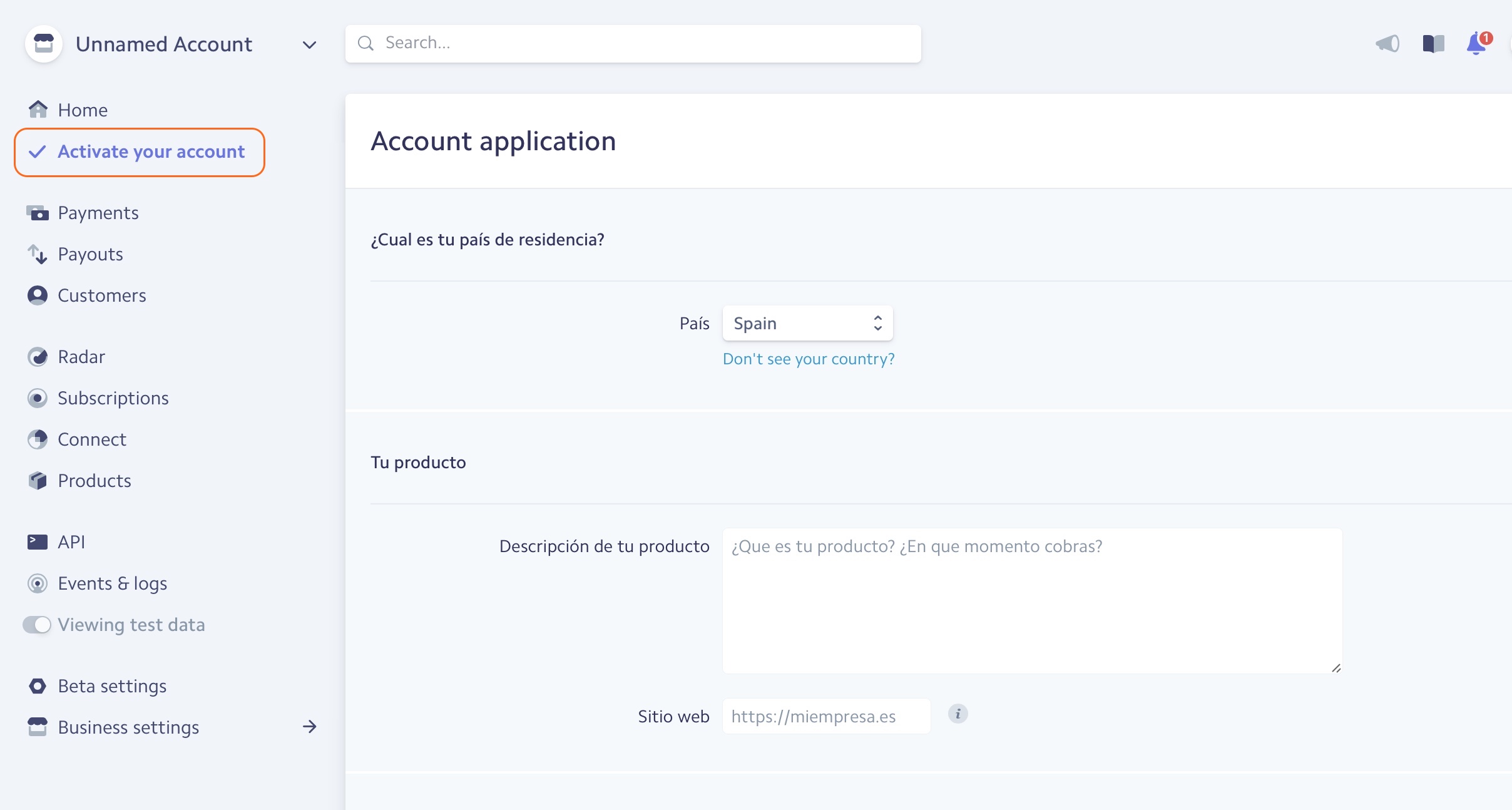 Finally, move on again to API and click on reveal test key token to see the keys you need to enter in the In Touch preferences.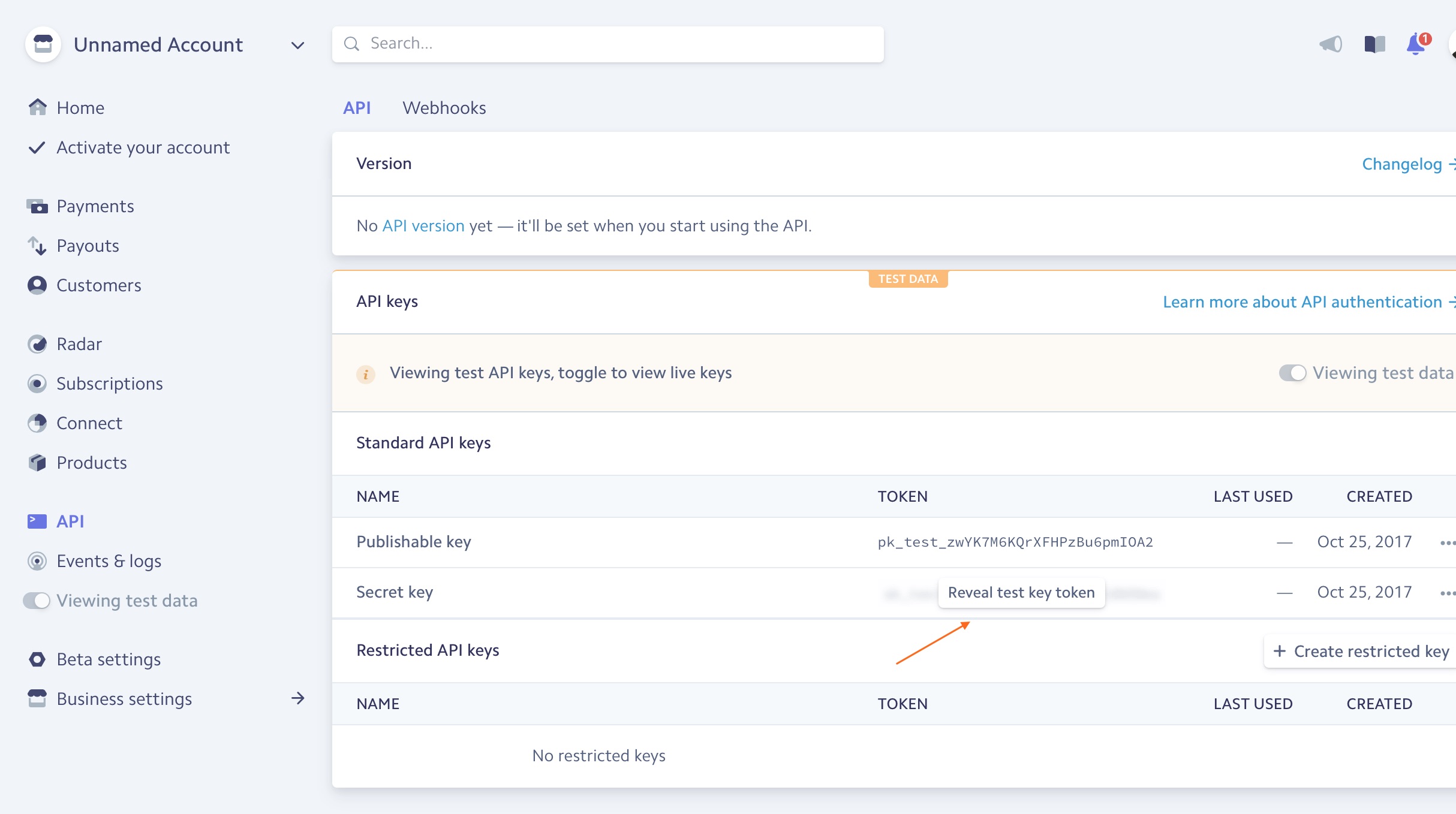 IMPORTANT: The keys you enter in In Touch, must not be test environment as shown in the image. To be valid, they must start in the following way:
Publishable key: pk_live_xxxxxxxxxxxxxxx
Secret key: sk_live_xxxxxxxxxxxxxxx
Note: The pk_test and sk_test keys are not valid. To avoid them appearing, you must follow the previous steps properly and get the account activated.