In any POS you will find many occasions to make a refund or change of product. That is why Revo Retail has streamlined this operation to make it easy and fast.
How to make a refund:
Click on the menu

Enter Search Invoice. Enter the invoice number manually or, if you physically have the receipt, scan it with an external barcode reader, or using your iPad camera.

If you don't have this information or don't have the ticket at hand, you can enter Search Invoice and use the Calendar to find an invoice from a previous date.

Once the invoice is found, click on the icon to start the process.

Select the product or products you want to take back.

Then, click on the Refund button.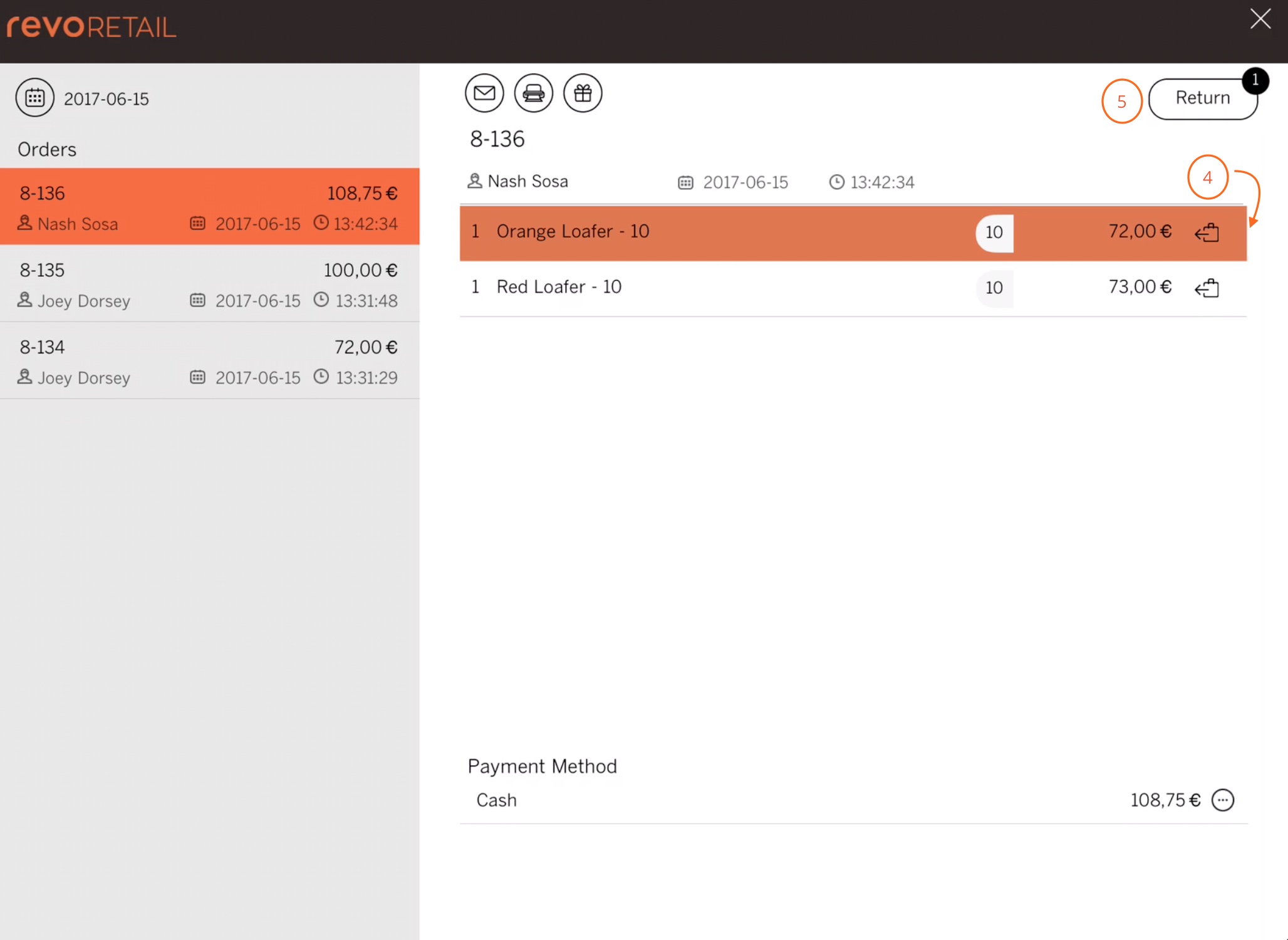 The sales screen shows the selected product in negative - 1.

Select the collect button.

If you want to make the refund, simply press cash or card.

There is another option, to refund to a gift card. In this case, instead of selecting cash or card, click on other forms of payment and select Gift Card.

Once the screen appears, click on Generate, so that Revo can create a code for the gift card, or else enter a name or a code manually.
Note: You can also add the balance to an existing gift card by entering the id manually, or using the camera of your device to scan the gift card.
Finally, click on to confirm the creation of the Gift Card and close the refund order.
Note: After carrying out this process, the system will print a gift card for the customer and it will be possible to follow it up on the Back Office.