In Revo Retail we have the option of accessing two types of screens when we click on a product: Variant selection screen and information screen.
Variant selection screen:
Click on a product.

A screen shows the name, the price, the main image and variants of the product (sizes, colors, etc.)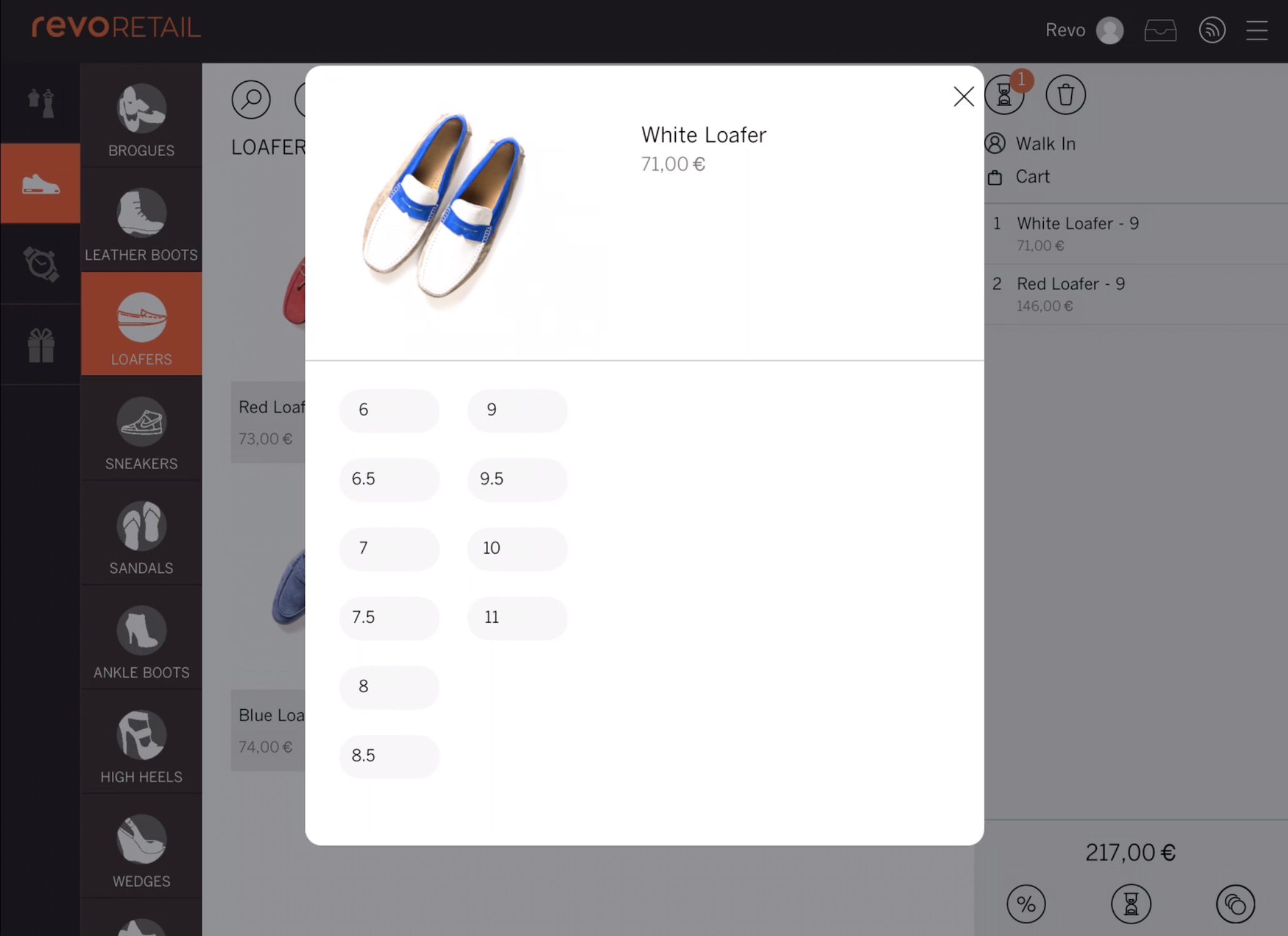 By clicking on a variant, you will add the product to the sales screen.
Product information screen:
Click on the product icon.

A screen shows the following information: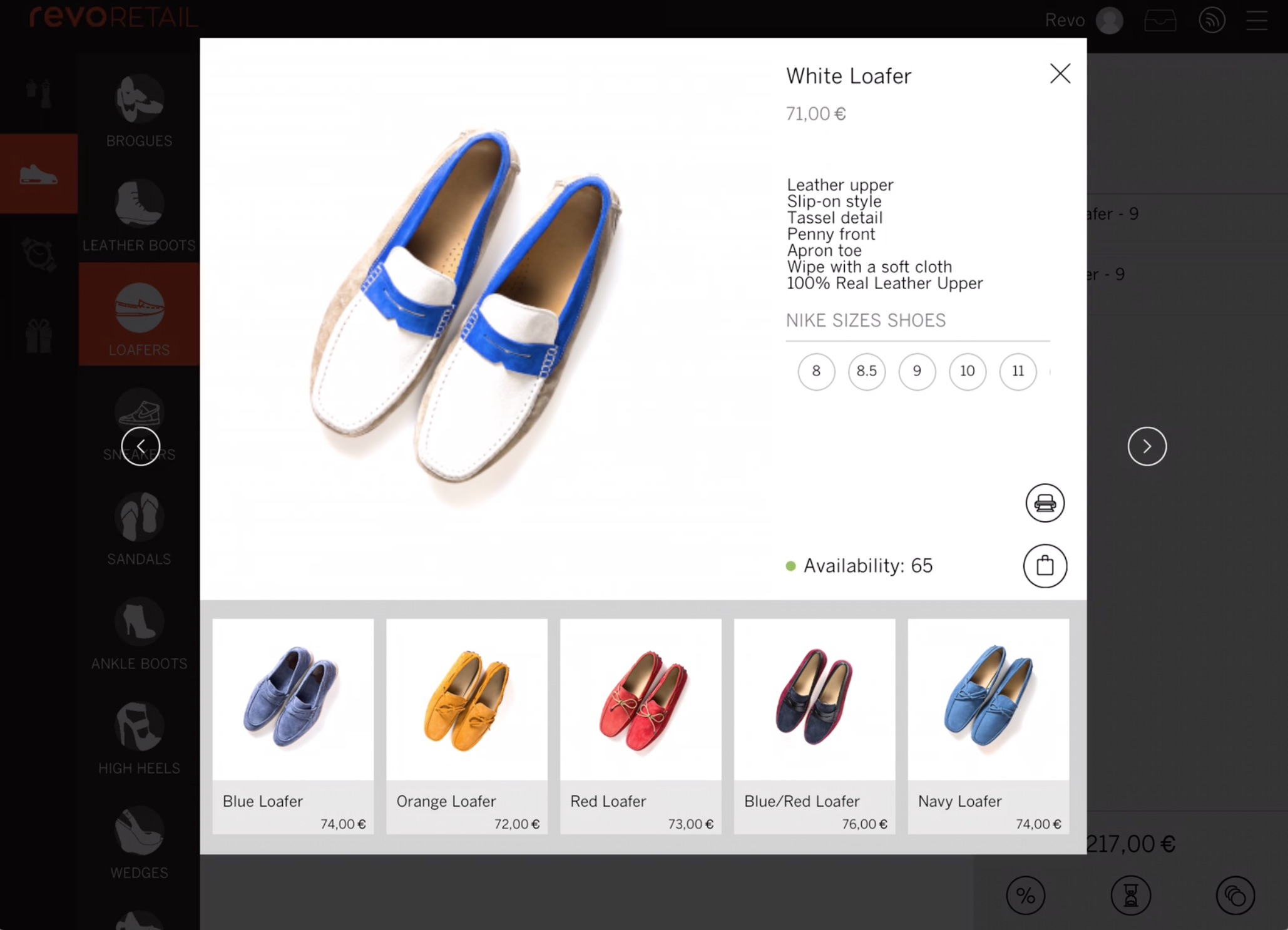 Main product image: If the product has more images, swiping from left to right or clicking on the arrows , you can display the other images.
 
Related Products: If this product has other related products, they are also displayed at the bottom of this screen.
Information: Displays the full name of the product and the price.
Variants: Shows all the variants (sizes, color, etc.) of the product.
Availability: Shows the complete availability of this product. Clicking on it, you will see the availability in all the stores, if you have more than one. Also, clicking on each size will show you the availability of that particular size.
Tags: If you have an A4 printer compatible with AirPrint (iOS), you can print the tags for your products.
Add: Clicking on this button, the product will be added to the sales screen.
Note: If the product has variants, you must previously select the variants and then click on the button to add the product to the sale. If the variants are not selected, the system will display a message indicating it.
Exit: Click on this button to exit the product information window without adding the product.