With Revo Retail it is incredibly easy to remove a product that has been added to a sale.
With a gesture: Swipe your finger from right to left on the product.

Click on Delete.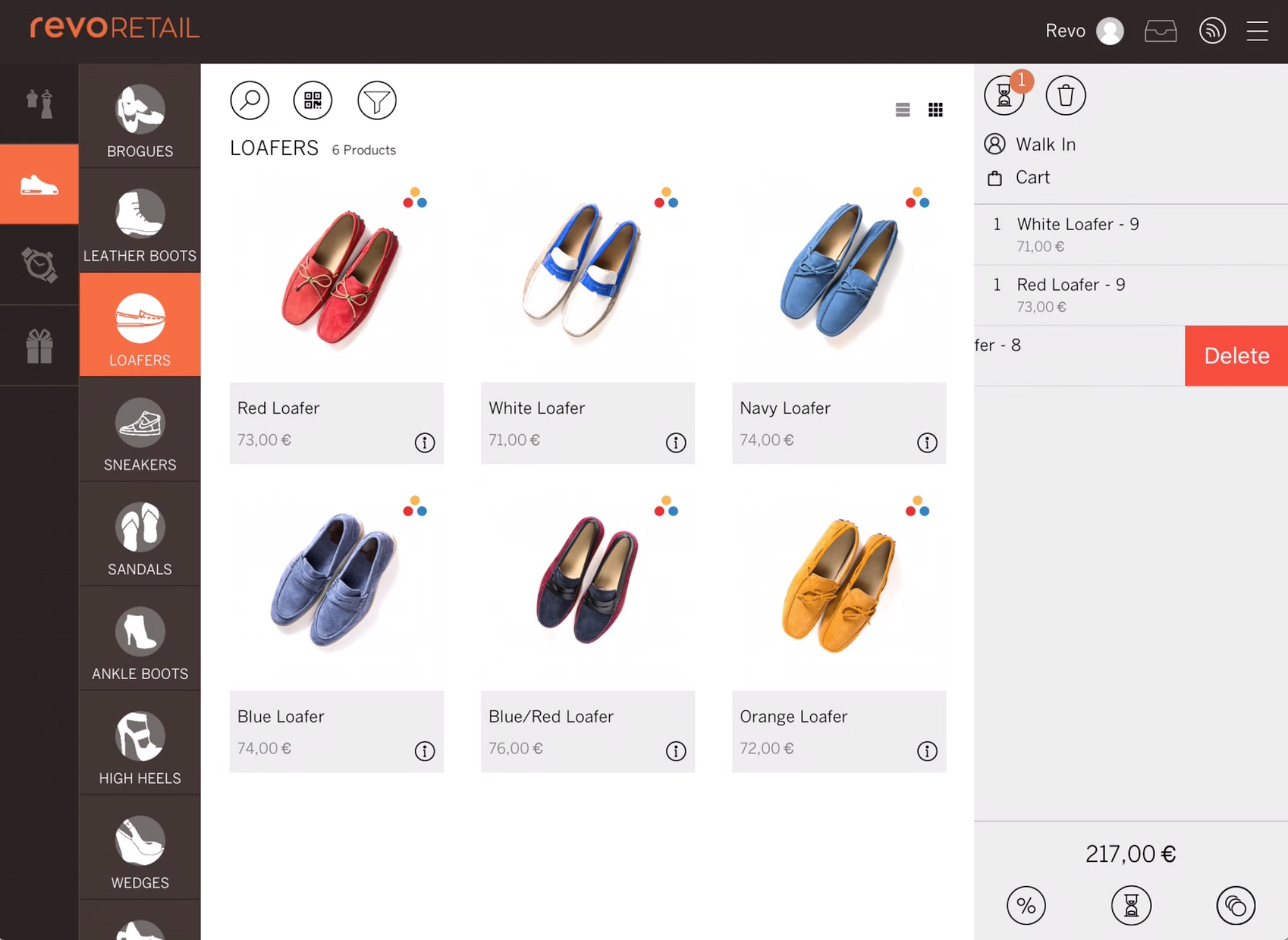 Important: When there are two or more products together in the same line, by swiping your finger and pressing Delete, all of them would be eliminated, i.e., the entire line.
How do you suppress only one product if you have more than one together?
Instead of deleting the entire line,
Click on the products.

On the screen shown, click on to delete only one.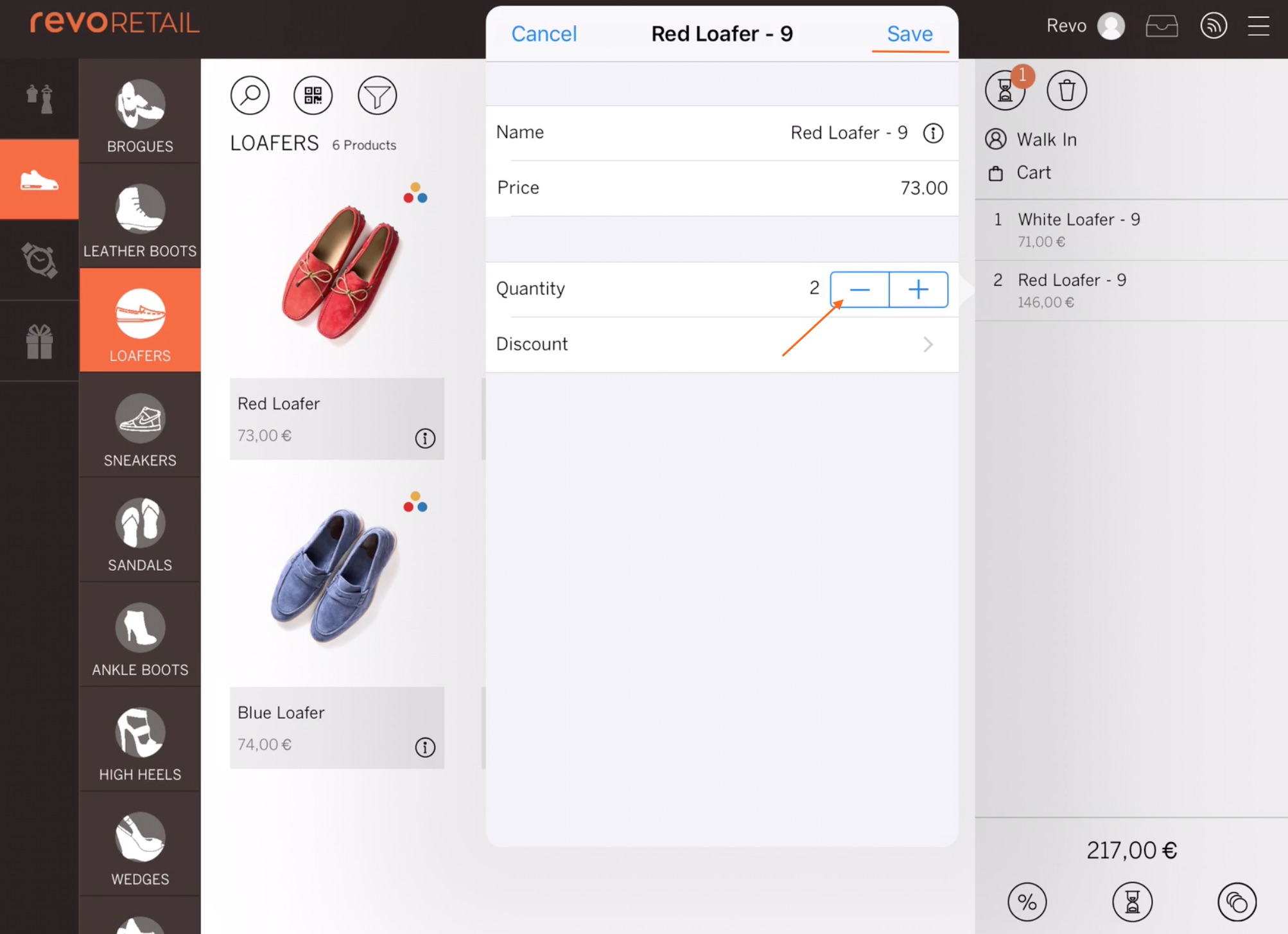 Click on Save to confirm the changes.